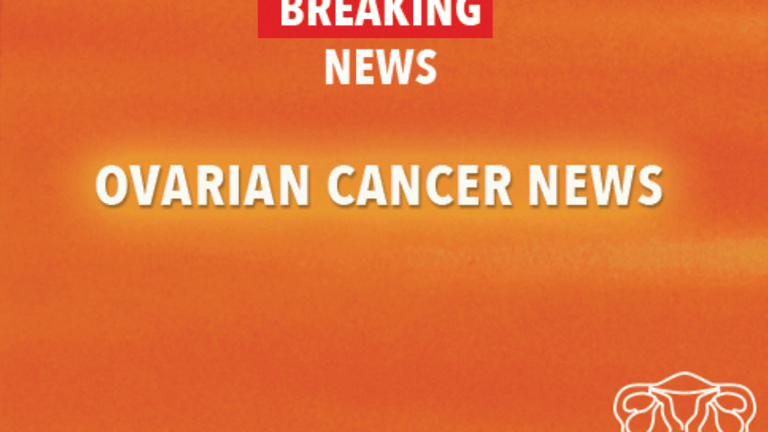 Ovarian Cancer Obstacles: Negotiating Financial Barriers to Care
Issues Ovarian Cancer Patients Face
An issue commonly reported to the Patient Advocate Foundation (PAF) by the ovarian cancer patients they serve is financial hardship relative to their diagnosis. This issue may be followed closely by difficulty accessing medical care, lack of insurance coverage, and Social Security and employment issues. There are, however, measures you can take to negotiate these financial barriers.
According to PAF the most clinically urgent ovarian cancer requests for assistance are related to access issues and include denial of prescribed chemotherapy treatments due to off-label drug indications, treatments determined by the insurance carrier to be experimental/investigational, and financial assistance for treatment-related co-payments.
What You Can Do
Below, PAF shares some helpful steps to consider when faced with an insurance denial related to your medical treatment.
If you do not already have a file and a notebook to document all correspondence, start one now. Keep a record of all letters you receive and log all telephone calls you make or receive related to the denial.
If you experience an insurance denial, you will need to get a written copy of the denial letter. The denial letter should include a specific reason for the denial and, if your plan is subject to the Employee Retirement Income Security Act (ERISA), a reference to your plan explaining the basis for the denial. Contact your doctor's office and find out what information was submitted to the insurance company and request copies of that information. If you have received a denial for a procedure that has already taken place and there are unpaid bills, you need to backtrack to find out why.
You need a complete copy of your plan language. If you do not have a copy, you must write to the plan administrator and request that a copy be sent to you. Under ERISA these documents must be sent to you within 30 days of the written request. Read your plan language. What does it say about your procedure and the specific reason for denial? Under ERISA a specific reason for denial must be stated in language that would be understandable to an employee. If the procedure was to be preauthorized, do you or your doctor have a copy of the authorization or the approval from the insurance company? If no preauthorization was required, review specific exclusions listed in your plan. If your treatment is not identified as a specific exclusion, you need to begin your appeal.
You need specific names and numbers of contact people at the insurance company, doctor's office, and treatment facility. The denial letter from the insurance company may contain the insurance company information.
You need to understand your condition before you can discuss the case with the insurance company. The initial letter typically discusses the patient's case in simple medical terms and the doctor's treatment plan. You need to be familiar with the type of insurance you have. Call your insurance company and ask if you have a self-funded policy or an insured group policy.
What Your Appeal Package Should Include
The following information should be put together in a packet and submitted to the insurance company by registered mail or other written form that you will be able to track. Keep duplicate copies of everything you submit and add it to your file. You may wish to call to confirm receipt of your materials.
An appeal letter
A letter from your doctor and your specialist addressing the specifics of your case
Any pertinent information from your medical records
Any articles from peer-reviewed clinical journals that support your case that illustrate medical efficacy
What Your Appeal Letter Should Include
The purpose of the appeal letter is to tell the insurance company that you disagree with its decision and why you believe the procedure should be covered. It must include the following:
Your identification. Policy/group/claim number or other ID used.
The reason for the denial.
A brief history of the illness and the necessary treatment.
The correct information. State the correct information (e.g., is the denied procedure different from the requested procedure? Was it perhaps a coding error?).
Why you believe the decision was wrong. This should be based on facts to show that the treatment should be provided (e.g., you must go out-of-network for a procedure because the procedure is not offered at an in-network provider).
State what you are asking the insurance company to do (you are asking the insurer to reconsider the denial and approve coverage in a timely manner).
What the Letter from Your Doctor Should Include
You should ask your doctor to write a letter addressing your specific case and why treatment is medically necessary. It should include:
Any information about your illness that your doctor feels is clinically important
The prescribed treatment plan
Why the treatment is medically necessary
What to Do After You Send the Packet
If you receive a phone call or a letter informing you that your denial has been overturned and the insurance company will cover the procedure, congratulations! Before you celebrate, however, you need to request a written copy of the approval letter and be aware of any conditions that may be attached.
If your appeal has been denied, you need a copy of the second denial letter. Read the letter carefully. It may have a different reason for the denial. If you decide to continue with the appeal process, you should submit another appeal packet with new information specifically addressing the current reason for denial. Keep copies of all information and send the packet registered mail, return receipt requested. If your appeal is again denied, you should request the third denial in writing and notify your doctor.
At this point some insurance companies will offer what they call an "external review." The insurance company will send your appeal to a company that it contracts with, which will review the denial and any new information and make a recommendation to the insurance company about the procedure in question.
For More Help with This Process
The Patient Advocate Foundation strives to assist patients with their insurance dilemmas, and we are available to help you too! You may contact PAF at any point in the appeals process for our advice, guidance, and support.
Phone: (800) 532-5274 or (757) 873-6668

Fax: (757) 873-8999

E-mail: help@patientadvocate.org

Internet: www.patientadvocate.org
The PAF is a national nonprofit organization that seeks to safeguard patients through effective mediation, ensuring access to care, maintenance of employment, and preservation of their financial stability. PAF frequently provides direct case management services to ovarian cancer patients presenting with a wide variety of issues.