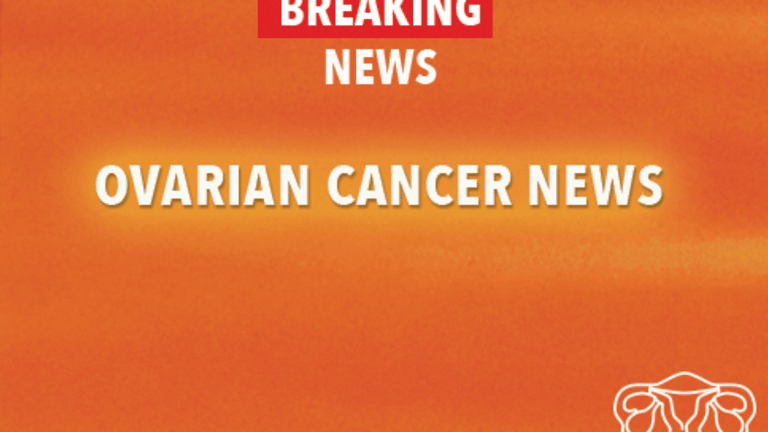 Ovarian Cancer National Alliance
Ovarian Cancer National Alliance
Ovarian Cancer National Alliance
"People want to be involved," says Cara Tenenbaum of the survivors, families, and caregivers who reach out to the Ovarian Cancer National Alliance (the Alliance). Cara, who is policy director of the 10-year-old, Washington, D.C.–based survivor-led advocacy organization, goes on to say, "We provide a way that friends, family members, patients, doctors, or anyone concerned with ovarian cancer can make a difference."
The Alliance was founded in 1997 by seven groups—the newsletter Conversations! (Texas), the National Ovarian Cancer Coalition (Florida), Ovar'coming Together (Indiana), the Ovarian Cancer Coalition of Greater Washington (Washington, D.C.), the Ovarian Cancer Survivors Quilt Project (Virginia), Ovarian Plus International (Hawaii), and SHARE: Self-Help for Women with Breast or Ovarian Cancer (New York)—that saw the benefit in creating an association that could advocate for more-effective diagnostics and treatments and a cure for the disease. The Alliance has now grown to 50 partner members who, under the leadership of Executive Director Sherry Salway Black, are active participants in its programs and advocacy efforts.
The organization's chief efforts are concerned with advocacy, education, and awareness, Cara says, and its programs and services are directed to promote these goals. The group's comprehensive Web site (www.ovariancancer.org) provides advocacy information, educational resources, and links to partners and local activities. The Alliance has also launched a program, Survivors Teaching Students: Saving Women's Lives, to educate medical students about ovarian cancer. In addition, its annual conference has become widely attended, Cara says, and introduces all attendees to federal advocacy with a Capitol Hill Day.
Federal advocacy remains a critical component of the group's mission throughout the year, as its members strive to secure federal appropriations for ovarian cancer research, education, and awareness initiatives. Cara stresses that the group also promotes the idea of "everyday advocacy" and encourages survivors and their families to be smart healthcare consumers: "Both men and women can be advocates in their daily lives. For the ovarian cancer community, that means awareness of the symptoms, insisting on great treatment (including seeing a gynecologic oncologist), and asking for support when it's needed."
It's this idea of becoming an active participant and a catalyst for change that really seems to fuel the organization. "Our niche," Cara says, "is that we provide an outlet for action. Whether you're a survivor, a family member, or a friend, we try to offer a platform through which you can express your expertise on the problems of ovarian cancer and advocate for a solution." And with a mission to "conquer ovarian cancer," these are clearly members determined to get to work and make their mark.
To many in the ovarian cancer community, they already have: "Until the Ovarian Cancer National Alliance was founded," says Dr. Michael Birrer, deputy branch chief of the National Cancer Institute, "research and technology for ovarian cancer was limited and had made minimal progress over the preceding 20 years. The Alliance has substantially changed the research landscape for ovarian cancer, resulting in a dramatic increase in the amount and the quality of cutting-edge research."
For more information about the Ovarian Cancer National Alliance, visitwww.ovariancancer.orgor call (866) 399-6262.
National Ovarian Cancer Coalition
Where do you go when you're first delivered the news: "You have cancer"? For many women diagnosed with ovarian cancer, the answer is the National Ovarian Cancer Coalition (NOCC). With more than 80 chapters nationwide, a Web site (www.ovarian.org) that includes active message boards, educational booklets, and a toll-free helpline, the organization is prepared to deliver education, support, and resources to women facing ovarian cancer. But, says Chief Executive Officer Jane Langridge, the most important thing NOCC offers may be something less tangible: "Perhaps one of the most valued services of all is the hope we provide. Women can connect with others who have the same diagnosis with similar stories. They learn not to lose hope and to keep on fighting."
It was hope for better awareness and greater education about the disease that led founder Gail Hayward to establish NOCC in 1995, when she was herself diagnosed and was shocked by the lack of information and support available to women. Since that time the organization has grown steadily, focusing not only on those already diagnosed or facing a recurrence but hoping to reach all women with information about ovarian cancer symptoms. It is striving to "break the silence" that has long shrouded the disease and has led to many late-stage diagnoses.
"Because the symptoms of ovarian cancer can be so subtle," says Jane, "it is often said that they whisper." And it is the hope of NOCC that its efforts will raise the volume and the frequency of discussion of the disease among women themselves and between women and their healthcare providers. To this end the organization's national Break the Silence educational campaign provides a "Conversation Starter" that can be printed from its Web site; women take it with them to their doctor's appointment, and it will help them ask effective questions. In addition, the campaign boasts a national public service announcement campaign featuring CSI Miami's Eva LaRue, which spans print and broadcast media.
These efforts to raise awareness and to educate women about ovarian cancer are central to NOCC's mission because the statistics surrounding early diagnosis and ovarian cancer are staggering: if caught in its early stages, the five-year survival rate for ovarian cancer is 90 percent. "Women are most appreciative of the fact that we are giving them the education they need to discuss their risk factors with their doctor," Jane says, "and to recognize the signs and the symptoms of ovarian cancer early."
It is this goal to improve symptom awareness (and also quality of life and survival rates), along with offering comprehensive educational information, initiating patient/physician dialogue, and raising awareness of incidence, prevalence, and research that continues to drive NOCC forward in its mission. But it's comments like this from three-year survivor Jackie Dandridge that really fuel the organization and push its members to continue their important work: "NOCC has meant the world to me. It has given me the strength and the courage to beat ovarian cancer and gives me hope that we're working toward a cure."
For more information about the National Ovarian Cancer Coalition, visitwww.ovarian.orgor call 888-OVARIAN (888-682-7426).