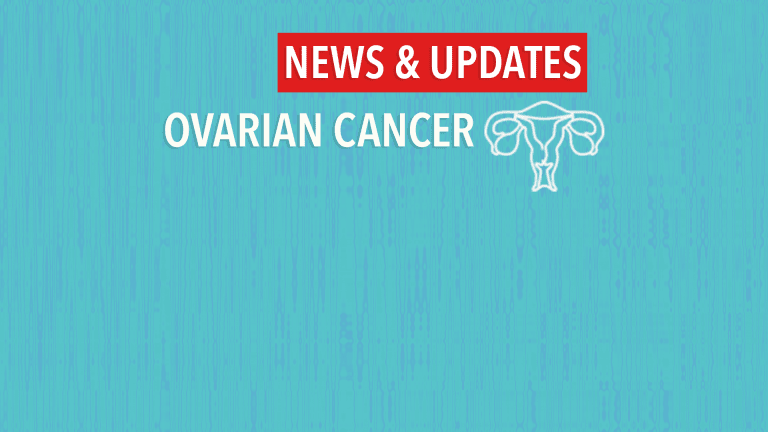 Opdivo - Avastin for Recurrent Ovarian Cancer
Anit-angiogenic - immunotherapy combination represents new treatment option for recurrent ovarian cancer.
by Dr. C.H. Weaver M.D. 12/2019
Combination strategies of PD-1/PD-L1 inhibition with anti-angiogenic therapy have the potential for improved anti-cancer activity and represent a potential therapeutic opportunity for the treatment of advanced ovarian cancer.
In order to evaluate this approach doctors at Dana Farber Cancer Institute in Boston performed a small single-arm clinical trial of 38 patients with relapsed epithelial ovarian cancer to assess the effectiveness of Opdivo (nivolumab) plus Avastin (bevacizumab) therapy in recurrent ovarian cancer.
Patients were eligible for inclusion in the trial if they had been given 1 to 3 previous lines of therapy and had disease recurrence within 12 months of their last platinum-based therapy. Of these patients, 18 had platinum-resistant disease and 20 had platinum-sensitive disease.
Overall the combination therapy with Opdivo-Avastin was generally well tolerated and led to response rates of 40% and 17% in patients with platinum-sensitive and platinum-resistant disease. The average duration of survival without ovarian cancer progression was 8.1 months.

Jonna's Body, Please Hold
Actress, playwright, and three-time cancer survivor Jonna Tamases celebrates life from center stage.
The Opdivo-Avastin combination represents another treatment option for patients with relapsed ovarian cancer and appears to have greater activity in the platinum-sensitive setting.
Reference:JAMA Oncol. 2019 Oct 10. Epub ahead of print.