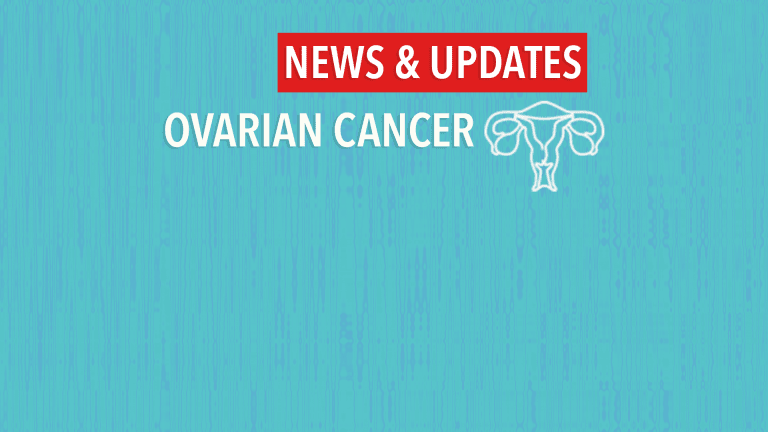 Novel Vaccine May Represent New Treatment Option for Ovarian Cancer
Survival at 2 years was 72.4% versus 40.9% with chemotherapy alone
by Dr. C.H. Weaver M.D. 3/2019
According to the results of the SOV02 clinical trial presented at The Society of Gynecologic Oncology Annual Meeting this week platinum-sensitive ovarian cancer patients treated in first relapse with a novel dendritic cell vaccine survived on average 13-months longer than those treated with standard chemotherapy.
The SOV clinical trial treated 71 patients with platinum sensitive ovarian cancer with a standard treatment regimen of carboplatin and Gemzar (gemcitabine). Additionally, half the patients received dendritic cell vaccine which was started during cycle 2 of 6, and then continued as a maintenance treatment.
When the doctors directly compared the vaccine + chemotherapy treated patients to those only receiving chemotherapy there was no significant difference between the time to cancer progression, but the average overall survival was significantly improved from 22 months with chemotherapy to 35 months for the vaccine treated patients. Survival at 2 years was 72.4% versus 40.9% in favor of the vaccine-treated patients.
The researchers also reported that there were no additional significant side effects with the vaccine plus chemotherapy combination compared to chemotherapy alone.
The experimental vaccine is manufactured by SOTIO and is derived from a patients' own dendritic cells which are collected using leukapheresis prior to treatment. Once collected the cells are isolated and a process of high hydrostatic pressure is used to stimulate immunogenic cell death. The patient's immature dendritic cells are mixed with these killed tumor cells, yielding mature dendritic cells.
It should be cautioned that this was a small clinical trial that was performed in an uncontrolled manner. A larger comparative trial with better patient balance will be necessary to truly determine if the vaccine represents a major advance.
The company SOTIO has planned a global phase III comparative clinical trial to test the vaccine in patients recurrent ovarian cancer experiencing first or second relapse and patients may want to inquire about trial participation with their doctor
Reference: