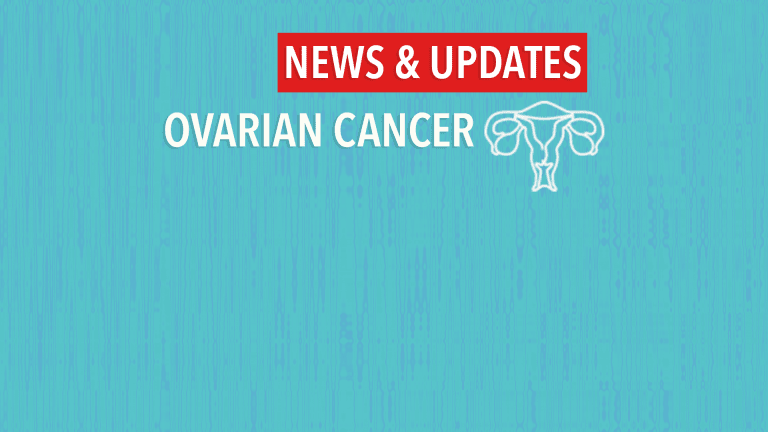 Novel Two-step Immunotherapy Shows Promise in Recurrent Ovarian Cancer
Novel Two-step Immunotherapy Shows Promise in Recurrent Ovarian Cancer
A novel two-step immunotherapy approach yielded clinically beneficial responses in patients with advanced ovarian cancer, according to data from two phase I clinical trials presented at the American Association for Cancer Research (AACR) Annual Meeting 2013, held in Washington, D.C., April 6-10.
Ovarian cancer has the highest mortality rate of all gynecologic cancers. It is the fifth leading cause of cancer death among U.S. women, with roughly 22,000 new cases and 15,000 deaths predicted for 2012. Outcomes for women diagnosed with advanced disease remain poor, and researchers continue to evaluate new approaches to treatment.
In two consecutive trials, researchers evaluated a novel immunotherapeutic strategy with two steps — dendritic cell vaccination and adoptive T-cell therapy. The first step of the immunotherapy approach is to preserve the patient's tumor at the time of surgery so it can be used to manufacture a personalized vaccine that teaches the patient's own immune system to attack the tumor. Next, researchers isolated immune cells called dendritic cells from the blood of 31 patients with recurrent, progressive, stage 3 and 4 ovarian cancer. They then prepared the vaccine by exposing each patient's dendritic cells to her own tumor tissue. The first six patients were assigned to the first version of a vaccine while the other 25 were assigned to an enhanced vaccine.
After vaccine treatment, 19 patients showed clinical benefit and developed an antitumor immune response. Of these 19 patients, 8 had no measurable disease at the end of the study and remained on maintenance therapy and one of these eight remained disease-free for 42 months after vaccine treatment.
Eleven patients who responded to the vaccine treatment but still had residual disease moved to the second step of the immunotherapy: adoptive T-cell therapy. At this point, the researchers removed immune cells called T cells from patients' blood, stimulated and expanded the cells in the laboratory, and then reinjected them into the patients. The researchers found that because the T-cells had already been "educated" by the dendritic cell vaccine to attack the tumor cells, the adoptive T-cell transfer amplified the antitumor immune response. Of these 11 patients, seven had stable disease and one had a complete response.
Both treatments were given in conjunction with Avastin® (bevacizumab), a targeted therapy that blocks a protein known as VEGF, which plays a key role in the development of new blood vessels. By blocking VEGF, Avastin deprives the cancer of nutrients and oxygen and inhibits its growth. The researchers noted that Avastin and immunotherapy was a powerful combination.
The vaccination therapy alone showed about a 61 percent clinical benefit and the combination of therapies showed about a 75 percent benefit. The researchers concluded that the therapy was effective and offered potential for good quality of life and minor side effects. They note that the approach warrants further investigation.
Reference:
Kandalaft LE, Tanyi J, Chiang C, et al. Autologous whole-tumor antigen vaccination in combination with adoptive T cell therapy for patients with recurrent ovarian cancer. Presented at the AACR Annual Meeting 2013, held in Washington, D.C., April 6-10. Abstract LB-335.
Knowledge is power. Are you facing a new diagnosis, recurrence, living with metastatic disease, or supporting a loved one through their cancer journey?