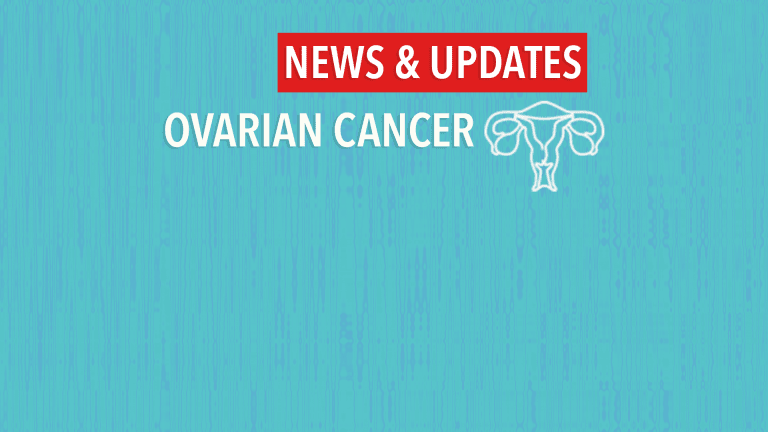 Diagnosed with Ovarian Cancer? 10 Must Read Tips to be an Empowered Patient
Education, self advocacy, support and seeing the right physicians can improve the outcomes for ovarian cancer.
by Dr. C.H. Weaver M.D. 2/2022
For many years ovarian cancer has been referred to as "the silent killer" due to its vague, ignored, or misdiagnosed symp­toms. Because of this and the lack of ear­ly-detection tools, ovarian cancer often goes undiagnosed until it has reached the later stages, when it is harder to treat. Information and support and are key to being an empowered patient and optimizing your treatment outcomes. The following tips will help you navigate a new diagnosis, understand your treatment options and be your own advocate. Have other tips to share? Join the conversation on CancerConnect here.
Seek Care from a Gynecologic Oncologist
Perhaps the single most important thing you can do is seek care at a cancer center where providers have experience treating ovarian cancer. These centers, often referred to as "high-volume" centers because they treat many patients with the disease, are staffed with physicians who have extensive experience in treating ovarian cancer and provide the expertise you need.
High-volume hospitals and high volume surgeons are more likely to practice and adhere to National Comprehensive Cancer Network (NCCN) Ovarian Cancer Treatment Guidelines; improved survival rates have been associated with patients treated according to NCCN guidelines.
Seeking care with a high-volume provider will also help ensure that you receive an accurate diagnosis, which is incredibly important. In some cases, advanced cancers of the gastrointestinal tract (gastric cancer, colorectal cancer, hepatobiliary cancer, pancreatic cancer) can mimic ovarian cancer, so receiving an accurate diagnosis that will lead to the most appropriate treatment is key.
A gynecologic oncologist is the only specialist trained to diagnose and treat patients with ovarian cancer. Visit the official website for the Society of Gynecologic Oncologists (www.sgo.org) to learn more about ovarian cancer and find a gynecologic oncologist in your area.
Be Your Own Advocate
If possible, it's a good idea to spend a bit of time researching your doc­tor's expertise and your diagnosis. Make sure you understand your stage, range of treatment options, and role of precision medicine. All treatment is discussed based on stage and testing for precision medicines.
When searching online, always be sure you are getting information from official, reputable medical websites, university sites, or government sites. You can begin to learn about ovarian cancer here and keep up-to-date with research news and helpful tips by signing up for the CancerConnect ovarian cancer newsletter here.
Join an Online Support Community
An online support community can be a great resource to help find a doctor as well as to share information and learn about treatment choices with other individuals in your situation. The CancerConnect Ovarian Cancer online support community is safe, private and fully moderated. Join the conversation here. CancerConnect will link you to ovarian cancer patients being treated at leading cancer centers.
Be Prepared for Your Appointments
Preparing in advance for your appointment can help: write down any questions you want to remember to ask, and consider bringing a close friend or family member to each appointment to take notes from your conversation with your doctor. Consider using a recorder during your appointment-being able to "replay" the conversation is very helpful. Stud­ies have shown that most patients retain only about 10 percent of what is told to them during an appoint­ment.
Be Organized
It's not unusual for patients to be treated by multiple doctors. To stay on top of the treatment routine, it's critical to record notes from doctor appointments, questions/answers for your physician, dates of appointments, test results blood cell counts, medications and dosing schedules, prescription refills and other information.
Make Sure You Understand the Risks and Benefits of Your Treatment Options
Understanding the risks and benefits of your treatment options is critical to making an informed treatment decision. Your doctor should be able to tell you what your chance of survival/cure is if you elect to receive no treatment and explain how each treatment option improves upon that outcome.
Ask about the Role of Precision Medicines
Unlike traditional chemotherapy, which attacks any cell in the body that is rapidly dividing, precision cancer medicine aims to target specific genetic alterations that allow cancer cells to grow. Most or all ovarian cancers result from abnormal genes or gene regulation. The strategy of precision cancer medicine is to define abnormalities at the most basic genetic level. These abnormalities in the DNA are called genomic alterations and they are responsible for driving cancer cell growth. Once the abnormality is identified, genomic tests are created to measure the specific genes in ovarian cancer that are abnormal or are not working properly. By identifying the genomic changes and knowing which genes are altered in a patient, cancer drugs that specifically attack that gene (or the later consequences of that gene) can be used to precisely target the cancer and avoid affecting healthy cells.
A new class of drugs call PARP inhibitors have recently become available for the treatment of ovarian cancer-learn more here.
Ask about Clinical Trials
Ongoing research is being conducted to find new treatments for ovarian cancer. By learning about clinical trials you can identify opportunities that advance the treatment of ovarian cancer and possibly benefit your personal prognosis. Learn more about clinical trials.
Consider a Second Opinion
The more you can learn about your diagnosis and your treatment options, the better chance you have of receiving the best treatment. Getting a second opinion will help you understand ALL available treatment options, and provide reassurance to you and your family that you are receiving the most appropriate therapy.
Learn more about why getting a second opinion may be the most important decision you make.
Make Sure You Have an Overall Care Coordinator
Everyone needs a single point of contact who is responsible for your overall care. This is typically your gynecologic oncologist. Without a "quarterback" the potential for miscommunication, and frustration is considerable. Make sure you have one primary care coordinator that you can contact with follow-up questions and concerns during the course of your treatment.