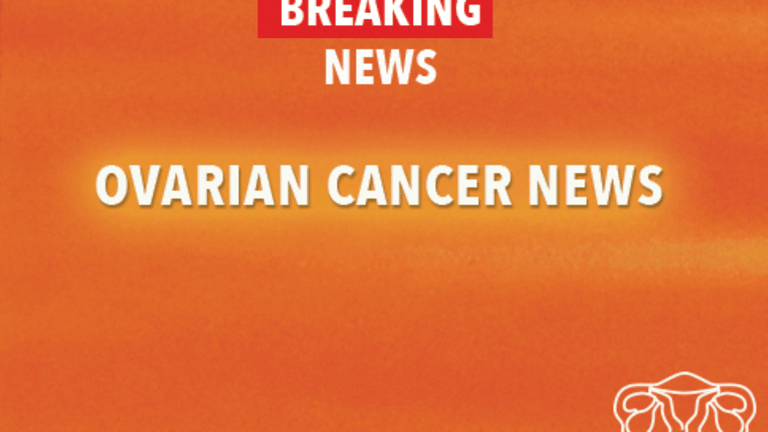 New Chemotherapy Regimen Options for Women with Newly Diagnosed Ovarian Cancer
New Chemotherapy Regimen Options for Women with Newly Diagnosed Ovarian Cancer
A recent study published in the Journal of the National Cancer Institute reports that combined chemotherapy with docetaxel and carboplatin appears to be a viable option for women newly diagnosed with ovarian cancer.
Ovarian cancer is a malignancy that arises from various different cells within the ovaries. Approximately 25,000 new cases of ovarian cancer are diagnosed in the United States each year. Unfortunately ovarian cancer often goes undetected until the disease has progressed into the abdomen or spread to other organs. The best "treatment" strategy for cancer is to prevent its occurrence or to detect it early when it is most treatable. Current treatment for ovarian cancer includes surgery, chemotherapy and possibly radiation. Chemotherapy with a platinum-based drug (carboplatin) and a taxane-based drug (paclitaxel) is considered to be the standard of care for the initial treatment of ovarian cancer. However, docetaxel is another taxanes-based chemotherapy drug with anti-tumor activity in ovarian cancer and a different side-effect profile.
In this recent phase III trial, researchers compared the combination of docetaxel and carboplatin chemotherapy with the combination of paclitaxel and carboplatin as first-line treatment for women diagnosed with stage Ic-IV epithelial ovarian or primary peritoneal cancer. The study included 1,077 patients who were randomly assigned to receive either docetaxel 75mg/m2 , or paclitaxel 175mg/m2. Following these treatments, both groups were also treated with carboplatin at standard doses. Treatment was repeated every 3 weeks for 6 cycles; if patients were responding to treatment, an additional 3 cycles of carboplatin were given.
Results of the study indicate that after an average of 23 months of follow-up, both groups had similar progression-free survival rates: 15 months for the docetaxel treated group vs. 14.8 months in the paclitaxel treated group. Overall survival rates at 2 years were 64% for the docetaxel group and 68% for the paclitaxel group. However, the docetaxel-carboplatin regimen was associated with significantly less nerve fiber toxicity than the paclitaxel-carboplatin combination (11% vs. 30%). Treatment with docetaxel-carboplatin did result in significantly more moderate drops in the white blood cell count and infections (neutropenia) (94% vs. 84%), although this did not influence dose delivery or patient safety. Quality of life was similar in both groups, although the symptom profile favored docetaxel.

Researchers concluded that docetaxel-carboplatin is similar to paclitaxel-carboplatin in terms of disease response and progression-free survival. Longer follow up is needed for a more definitive statement on survival. However, docetaxel-carboplatin represents a viable option for the first-line treatment of ovarian cancer.
Reference: Vasey P, Jayson G, Gordon A, Gabra H, et al. Phase III Randomized Trial of Docetaxel-Carboplatin Versus Paclitaxel-Carboplatin as First Line Chemotherapy for Ovarian Carcinoma. Journal of the National Cancer Institute. 2004; 96: 1682-1691.
Copyright © 2018 CancerConnect. All Rights Reserved.