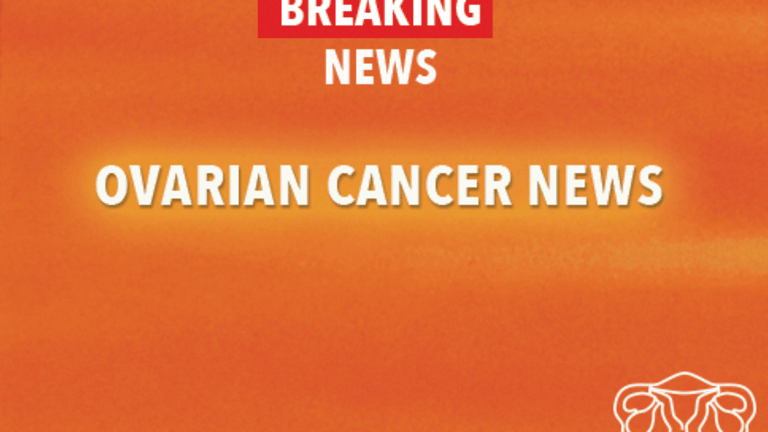 New Biomarker May be More Effective than CA 125 in Treatment in Ovarian Cancer
New Biomarker May be More Effective than CA 125 in Monitoring Treatment Responses in Ovarian Cancer
According to a recent article published in the American Journal of Obstetrics and Gynecology, the biomarker N-acetylglucosamine:beta 1,4 galactosyltransferase (B1,4-galactosyltransferase) may be more accurate than CA 125 in detecting response to therapy in patients with ovarian cancer.
Ovarian cancer is a common malignancy, with about 25,000 new cases diagnosed each year in the United States. The ovary makes female hormones and stores all of the eggs that are released once a month during ovulation. There are two ovaries, one on each side of the uterus. The earlier ovarian cancer is detected, the higher the cure rate. Unfortunately, because ovarian cancer begins deep in the pelvis and often does not cause any specific symptoms until advanced stages, the disease often goes unnoticed until it has spread and is considered incurable. Ovarian cancer is known as the "silent killer". Stage III ovarian cancer refers to cancer that has spread outside the ovary and pelvic organs into the upper abdomen or lymph nodes. Stage III ovarian cancer has not spread to sites outside the abdomen or inside the liver. Standard therapy for stage III ovarian cancer consists of initial surgery to remove as much cancer as possible followed by chemotherapy. Some doctors advocate a second surgery to remove any remaining cancer following chemotherapy and/or to look for any remaining cancer that may not have been detected.
The most common "marker" used for the detection of ovarian cancer and its response to therapy is called CA 125. CA 125 is a protein that is normally shed by ovarian cells and can be detected with a simple blood test. Elevated levels of CA 125 may be indicative of the presence, persistence or recurrence of cancer. Researchers are evaluating other markers that may aid in the earlier detection of ovarian cancer or may provide more accurate information regarding patient responses to therapy.
Researchers from New York and Georgia recently conducted a clinical trial to evaluate the marker N-acetylglucosamin:beta1,4 galactosyltransferase in the detection of small amounts of ovarian cancer that may have persisted following therapy in 33 patients with stage III ovarian cancer. Patients underwent initial surgery to remove as much cancer as possible, followed by platinum-based (Platinol® or Paraplatin®) chemotherapy, and then followed by a second surgery. They were tested for CA 125 and B1,4-galactosyltransferase prior to initial surgery and prior to their second surgery. Both CA 125 levels and B1,4-galactosyltransferase activity were elevated prior to the initial surgery. Following chemotherapy, all women were considered to be in complete remission, as no cancer could be detected through conventional measures such as computed tomography (CT) scans and checking that their CA 125 levels had returned to normal. However, 13 patients (nearly 40%) had remaining cancer detected during their second surgery. Levels of activity of B1,4-galactosyltransferase collected prior to the patient's second surgery correctly identified 10 of the 13 (nearly 77%) patients as having remaining cancer

. These researchers concluded that N-acetylglucosamine:beta 1,4 galactosyltransferase may be a more accurate marker of a patient's response to therapy than CA 125, as it appears more sensitive to small amounts of cancer than CA 125. The researchers indicate that future clinical trials are necessary in order to confirm this finding. The use of a more sensitive indicator may more appropriately direct patients to optimal therapy in order to improve long-term survival. Patients with ovarian cancer may wish to speak with their physician about the participation in a clinical trial further evaluating B1,4 galactosyltransferase or other screening measures. Two sources of information regarding ongoing clinical trials include the National Cancer Institute (cancer.gov) andwww.eCancerTrials.com eCancerTrials.com also provides personalized clinical trial searches on behalf of patients.
Reference: Odunsi K, Ghamande S, Chandrasekaran E, at al. Evaluation of B1,4-galactosyltransferase as a potential biomarker for the detection of subclinical disease after the completion of primary therapy for ovarian cancer.
American Journal of Obstetrics and Gynecology. 2002;187:575-580.
Copyright © 2018 CancerConnect. All Rights Reserved.