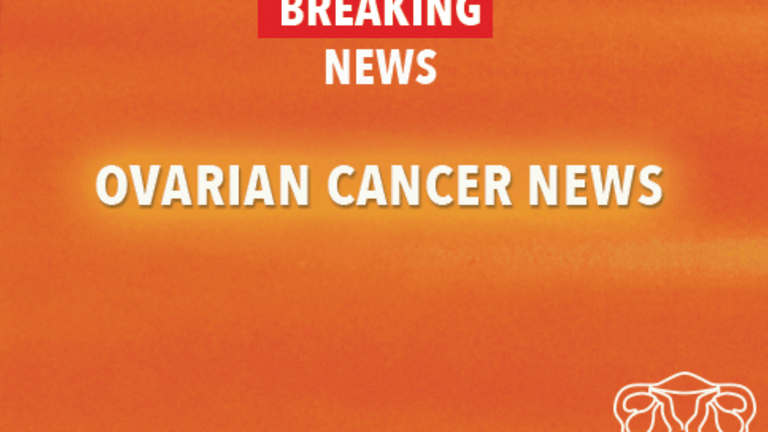 Neoadjuvant Chemotherapy Prolongs Survival in Stage III Ovarian Cancer
Neoadjuvant Chemotherapy Prolongs Survival in Stage III Ovarian Cancer
According to results recently published in Cancer, neoadjuvant chemotherapy appears to substantially prolong survival of stage III ovarian cancer patients with a poor prognosis.
Patients who have stage III ovarian cancer have cancer that has progressed from the ovaries and pelvic organs into the upper abdomen or lymph nodes, but has not spread to sites outside the abdomen or inside the liver. If the cancer has spread to the lining of the abdominal cavity, it may cause ascites, which refers to a buildup of fluid inside the abdomen. Recent studies have suggested that high levels of this fluid are linked with poor survival following standard treatment.
Currently the standard treatment for stage III ovarian cancer consists of debulking surgery followed by chemotherapy. Debulking surgery is a procedure where physicians attempt to surgically remove as much cancer as possible. Chemotherapy following surgery usually consists of platinum (carboplatin or cisplatin) /taxane (paclitaxel or docetaxel)-based combination chemotherapies.
Unfortunately, less than 40% of patients with stage III ovarian cancer experience long-term survival following standard treatment. This is because it is often difficult to completely remove all of the cancer with surgery and currently available chemotherapy is often unable to eradicate the remaining cancer. A limited number of studies have suggested that neoadjuvant chemotherapy (chemotherapy delivered before primary treatment) may shrink the cancer enough to allow optimal surgical removal of the cancer.
Researchers from Germany recently conducted a clinical trial evaluating neoadjuvant chemotherapy in 63 patients with stage III ovarian cancer and large ascites volumes (greater than 500 mL). Patients were divided into two groups: one group (control group) received standard therapy consisting of debulking surgery followed by chemotherapy, while the other group (treatment group) received three cycles of neoadjuvant chemotherapy followed by the standard treatment regimen.
The rate of complete macroscopic (visible to the human eye) cancer removal was 32% in the group of patients who received neoadjuvant chemotherapy, compared to only 13% in the group of patients who only received standard therapy. Importantly, this transferred into improved survival, with patients who received neoadjuvant therapy surviving on average 42 months after treatment, compared to only 23 months for patients who received standard treatment. There was no difference between the two groups in time spent in surgery, blood transfusion requirements, morbidity (side effects of illness or treatment) or mortality (death) during surgery.
The results of this clinical trial suggest that neoadjuvant chemotherapy may significantly improve survival in patients with stage III ovarian cancer that is presenting large volumes of ascites. More research is currently underway to confirm these results in a larger clinical trial. Individuals diagnosed with stage III ovarian cancer may wish to speak with their physician regarding the risks and benefits of neoadjuvant chemotherapy or about participating in a clinical trial. (Cancer, Vol 92, No 10, pp 2585-2591, 2001)
Copyright © 2018 CancerConnect. All Rights Reserved.