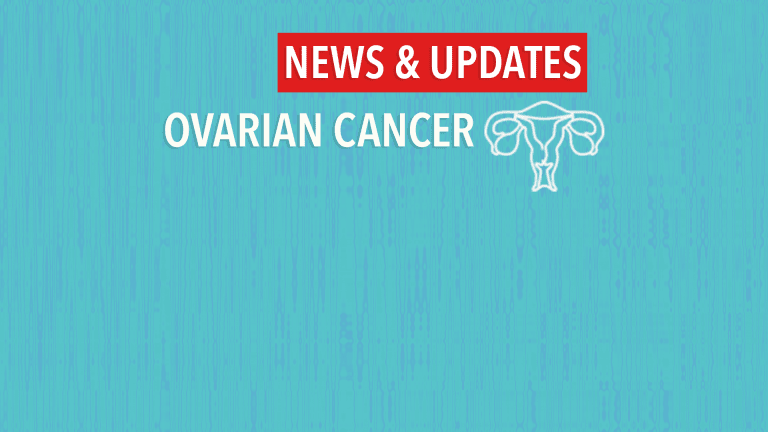 Mekinist for Low Grade Ovarian Cancer
Mekinist precision cancer medicines - new standard for certain ovarian cancers.
The MEK inhibitor Mekinist (trametinib) reduced the risk of disease progression or death by 52% compared to standard-of-care therapies for the treatment of recurrent low-grade serous ovarian carcinoma. Results from the multi-center Phase II/III trial is the first positive randomized clinical trial of any therapy to significantly delay cancer progression in low-grade serous carcinoma.
Cancer grade refers to how abnormal the cancer cells look under a microscope. High-grade cancers have cells that appear very abnormal (very different from normal cells) under the microscope and low grade cancers look more like normal cell. High-grade tumors are typically more aggressive than low-grade tumors and may therefore require different treatments. Low-grade serous carcinoma accounts for approximately 5% of all epithelial ovarian cancers and is often diagnosed at a younger age in advanced stages, with a relapse rate of more than 70%. Frontline treatment typically consists of chemotherapy followed by aromatase inhibitor therapy.
About Mekinist (tremetinb)
Mekinist is a precision cancer medicines referred to as a kinase inhibitor. Kinase inhibitors work by blocking the action of enzymes called kinases, which are involved in many cell functions, including cell signaling, growth, and division. Mekinist can block the action of these biochemical pathways involved in the growth and spread of cancer by targeting kinases called mitogen-activated extracellular signal-regulated kinase 1 and 2 (MEK1 and MEK2), which are involved in cell growth in patients with BRAF V600E or V600K mutations. Mutations of these genes are common in several types of cancer and produces an abnormal version of the BRAF kinase that stimulates cancer growth.

In the study, researchers enrolled and randomly assigned 260 patients 18 years or older with recurrent low-grade serous carcinoma of the ovary or peritoneum from 84 hospitals in the United States and United Kingdom between February 2014 and April 2018. Half the patients received Mekinist orally once daily and the other half received one of five standard-of-care chemotherapy treatment options, including paclitaxel, pegylated liposomal doxorubicin, topotecan, letrozole or tamoxifen.
Mekinist treated patients were twice as likely to respond to treatment and experienced a delay in cancer progression compared to those treated with chemotherapy. Overall 59% of patients responded to treatment with Mekinist compared to 26% with standard chemotherapy and the average time to cancer progression almost doubled from 7 to 13 months. The median duration of response for Mekinist and standard-of-care were 13.6 months and 5.9 months, respectively and overall survival durations was 38 months with Mekinist compared to 29 months with the standard-of-care chemotherapy.
Mekinist treatment was well tolerated and the most frequent significant side effects related to Mekinist were skin rash, anemia, hypertension, diarrhea, nausea, and fatigue, each occurring in about 10% of patients,
https://www.thelancet.com/journals/lancet/article/PIIS0140-6736(21)02175-9/fulltext