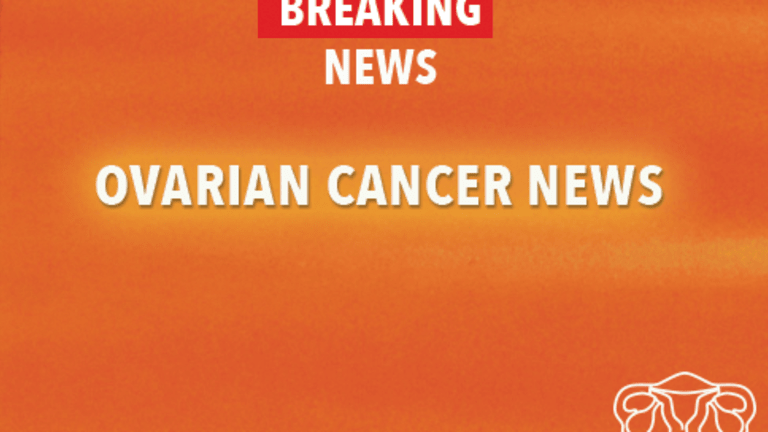 May Improve Time to Relapse in Some Patients with Advanced Ovarian Cancer
OvaRex® May Improve Time to Relapse in Some Patients with Advanced Ovarian Cancer
OvaRex® May Improve Time to Relapse in Some Patients with Advanced Ovarian Cancer
The results of a recent study published in the Journal of Clinical Oncology indicate that women diagnosed with stages III and IV ovarian cancer with specific prognostic factors may experience a significantly improved period of time to relapse when treated with the immunotherapy agent OvaRex® (oregovomab) following chemotherapy, compared to those treated with chemotherapy alone.
Ovarian cancer is a malignancy that arises from various different cells within the ovaries. Ovarian cancer accounts for 4 percent of cancers among women and is the fifth leading cause of cancer related deaths. Unfortunately, most ovarian cancers are not detected until the disease has progressed into the upper abdomen or other sites in the body. Standard treatment of ovarian cancer consists of surgery, chemotherapy and sometimes radiation.
OvaRex® is a new drug for the treatment of ovarian cancer that is currently being investigated. OvaRex® is a type of drug known as immunotherapy and works by causing the patient's own immune system to mount a defense against the cancer cells. OvaRex® is targeted against specific components found on most ovarian cancer cells, referred to as CA-125. Often, levels of CA-125 are measured in the blood to help determine whether ovarian cancer exists, or whether treatment for ovarian cancer is working.

Researchers recently conducted a study involving 145 patients diagnosed with stage III/IV ovarian cancer who had completed chemotherapy. These patients were randomly assigned to receive either OvaRex® or a placebo (inactive substitute) at 4 weeks, 8 weeks, and every 12 weeks for up to 2 years or until their disease progressed. The results from the two groups were then directly compared. Overall, there was no significant benefit to receiving OvaRex® compared to placebo. The time to relapse was 13 months in the patients who received OvaRex® and 10 months in the patients who received placebo. However, patients who possessed 3 specific prognostic variables experienced over double the time to a cancer recurrence when treated with OvaRex® compared to placebo. Patients who had cancer the size of 2 cm or less following surgery; CA-125 levels of 65 U/mL or less before the third cycle of chemotherapy; and normalized CA-125 levels between 5 and 35U/mL at the time of entry of the trial had an average time to cancer relapse of 2 years (24 months) when treated with OvaRex®, compared to 10.8 months when treated with placebo. Side effects were similar between the two groups, indicating that OvaRex® is a safe and tolerable drug.
Researchers concluded that consolidation treatment (chemotherapy given after primary treatment with chemotherapy) with OvaRex® may significantly improve the period of time to relapse in patients with the following 3 variables: cancer that measures 2 cm or less following surgery, CA-125 levels of 65 U/mL or less before the third cycle of chemotherapy, and CA-125 levels between 5 and 35U/mL at the initiation of therapy . However, further studies are necessary to confirm this finding.
Patients diagnosed with advanced ovarian cancer may wish to speak to their physicians regarding their individual risks and benefits in participation in a clinical trial further evaluating OvaRex® or other novel treatment options. Two sources of information regarding ongoing clinical trials include the National Cancer Institute (cancer.gov) and www.cancerconsultants.com. Personalized clinical trial searches are also performed on behalf of patients by cancerconsultants.com.
Reference: Berek J, Taylor P, Gordon A, et al. Randomized, placebo-controlled study of Oregovomab for consolidation of clinical remission in patients with advanced ovarian cancer. Journal of Clinical Oncology . 2004; 22: 3507-3516.
Copyright © 2018 CancerConnect. All Rights Reserved.