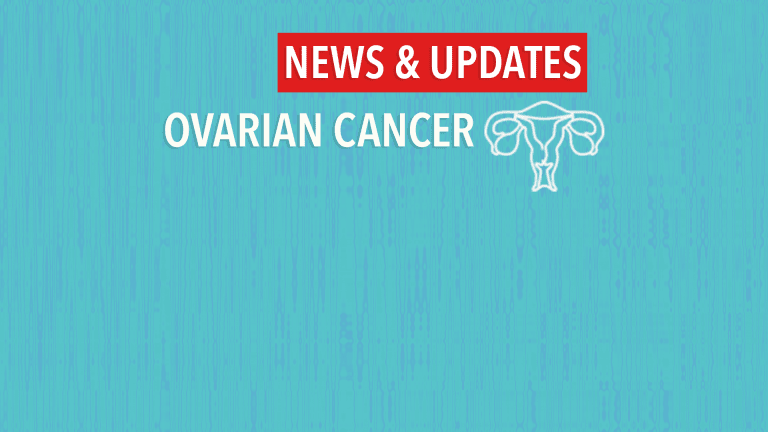 Lynparza – Alpelisib Combo Therapy Shows Promise in Epithelial Ovarian Cancer
According to Lancet publication: PI3K - PARP inhibitor combination promising in ovarian cancer - future study warranted
by Dr. C. H. Weaver M.D. 4/2-2019
Doctors from Dana-Farber Cancer Institute have published research demonstrating that Lynparza (olaparib) can be combined with alpelisib, novel precision cancer medicine in patients with epithelial ovarian cancer. Preclinical research suggests that the combination of poly (ADP-ribose) polymerase (PARP) inhibitors with drugs that inhibit the homologous recombination repair (HRR) pathway (such as PI3K inhibitors) might sensitize HRR-proficient epithelial ovarian cancers to PARP inhibitors. (1)
About Alpelisib (BYL719)
Alpelisib is a selective inhibitor of phosphoinositide 3-kinase α (PI3Kα). Studies have established the role of PI3K signaling in several processes for cancer progression, and activation of the PI3K pathway in breast cancer is associated with resistance to endocrine therapy, disease progression and poorer prognosis. Approximately 40% of HR+ advanced breast cancer patients have a specific PIK3CA genetic mutation which can be targeted with alpelsib. (2-5)
About Lynparza (olaparib)
Lynparza is a poly (ADP-ribose) polymerase (PARP) inhibitor indicated for the treatment of selected patients with ovarian, fallopian tube, or primary peritoneal cancer. The PARP enzyme plays a role in DNA repair, including the repair of DNA damage from chemotherapy. Precision cancer medicines that target and inhibit this enzyme may contribute to cancer cell death and increased sensitivity to chemotherapy and are called PARP inhibitors. By blocking this enzyme, DNA inside the cancerous cells is less likely to be repaired, leading to cell death and possibly a slow-down or stoppage of tumor growth.
A multi-center, phase 1b clinical trial of 34 patients with epithelial ovarian and breast cancers was performed to evaluate the safety of using Lynparza in combination with alpelisib in order to determine the optimal dose of drugs for future study.
The study confirmed that combining alpelisib and Lynparz is feasible with no unexpected side effects. In addition, among the 28 patients in the trial with epithelial ovarian cancer, 36% had partial response to treatment and 50% had stable disease. Further investigation of this combination is ongoing in clinical trials.
References:
Lancet Oncol. 2019 Mar 14. Epub ahead of print.
Thorpe LM, Yuzugullu H, Zhao JJ. PI3K in cancer: divergent roles of isoforms, modes of activation, and therapeutic targeting. Nature Reviews Cancer. 2015;15(1):7-24.
Courtney KD, Corcoran RB, Engelman JA. The PI3K pathway as a drug target in human cancer. J Clin Oncol. 2010;28(6):1075-1083.
Miller TW, Rexer BN, Garrett JT, Arteaga CL.Mutations in the Phosphatidylinositol 3-Kinase Pathway: Role in Tumor Progression and Therapeutic Implications in Breast Cancer. Breast Cancer Res. 2011.
Saal LH, Johansson P, Holm K. Poor prognosis in carcinoma is associated with a gene expression signature of aberrant PTEN tumor suppressor pathway activity. PNAS. 2007;104(18):7564-7569.