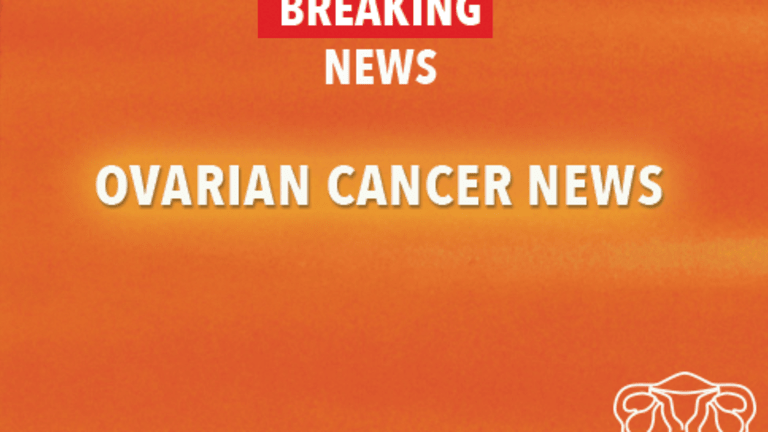 Lynne Cohen Foundation Launches CancerConnect Social Media Platform for Women
Lynne Cohen Foundation Launches CancerConnect Social Media Platform for Women for Ovarian and Breast Cancers
Lynne Cohen Foundation Launches CancerConnect Social Media Platform for Women for Ovarian and Breast Cancers
​
Santa Monica, CA/Sun Valley ID– With the launch of the CancerConnect online community, the Lynne Cohen Foundation now offers a specialized social network for women facing increased risk for ovarian and breast cancers. This community furthers the foundation's mission to combat ovarian and breast cancers through prevention, education, and community. This new online support community offers women and families a safe and private online resource where they can find peer-to-peer support, share their experience, and build community. The Lynne Cohen Foundation CancerConnect Community is now available at community.lynnecohenfoundation.org. Come join the conversation!
"Women at risk of hereditary breast and ovarian cancer and their families need ongoing access to information and support—not just during a brief office visit with their physician, but when they go home and do research on their cancer risk and their management plan. They need to know they aren't alone during sleepless nights as well as busy days," explains Charles Weaver, MD, a medical oncologist and CEO of OMNI Health Media.  "We are pleased that leading advocacy groups like the Lynne Cohen Foundation continue to select CancerConnect as the preferred social media application for use on their websites for their constituency.  Increased awareness, improved genetic testing, and a plethora of management strategies have resulted in more women being faced with decisions concerning hereditary breast and ovarian cancer. CancerConnect provides a safe and secure environment where these individuals can share information with one another, provide support, and validate their experience as they learn to manage and cope with their situation."
Facing an increased risk for ovarian and breast cancer can be overwhelming. The Lynne Cohen Foundation's goal is to arm women with the knowledge, tools and insights needed to feel aware, safe and supported. Members of the Lynne Cohen CancerConnect Community will have access to discussion groups on:
Genetic testing,
Risk management,
Coping,
Ovarian cancer,
Breast cancer,
And more.
About the Lynne Cohen Foundation:
Established in 1998 by Lynne Cohen's three daughters, the Lynne Cohen Foundation is committed to combatting ovarian and breast cancer through preventive care, education, and community. The Lynne Cohen Foundation serves women facing increased risk for ovarian and breast cancers. With education programs and comprehensive preventive care clinics, the foundation arms these women and their families with the knowledge, tools, and clinical support they need to take action early, survive, and thrive. Learn more about the Lynne Cohen Foundation here.
About CancerConnect:
CancerConnect.com is the leading social network for cancer patients, their friends, and family. This unique online application was developed by OMNI Health Media and combines a robust information platform consisting of current comprehensive information on cancer with a social network. It is populated with rich content to support the many ongoing needs of individuals battling cancer and is comprised of communities of individuals with similar interests in the area of cancer.
The Cancer Connect Social Medial Application is also available as a fully functional "private label" social network for people with cancer, their caregivers, and others who are interested in staying up-to-date about the set of diseases known as cancer. The Lynne Cohen Foundation along with Memorial Sloan-Kettering Cancer Center, Roswell Park Cancer Institute, Dana-Farber Cancer Institute, The University of California, The Ohio State James Cancer Inst and other leading Advocacy Groups and Cancer clinics provides community, connection and support with CancerConnect. CancerConnect is licensed to hospitals, cancer clinics, and advocacy groups to enhance their websites, improve SEO, and allow their patients to be part of a social community without leaving the clinic. Disease-specific groups as well as groups focused on care giving, health and wellness, and nutrition all exist to provide support for anyone affected by a diagnosis of cancer.
About OMNI Health Media:
OMNI Health Media (OMNI) is a leading specialty Website and Application developer and publisher of consumer health information.  OMNI has developed and manages CancerConnect, theGIConnection, theRAConnection, and theSpineCommunity.  These social communities can be accessed directly or used by gastroenterologists, oncologists, and rheumatologists to provide support and build community on their websites for their patients in a safe, secure, moderated environment.
Originally established in 1996 as a cancer patient education resource, OMNI has consistently expanded its platform by integrating technologic advances with its health information content, applications and services. OMNI has been recognized for producing award-winning, multi-media content which reaches over 1.5 million health information seekers in English, Japanese, and Spanish every month.
OMNI Health Media also produces and manages Women magazine, and The Web Chats with the Experts interactive series featuring thought leaders from institutions such as Memorial Sloan-Kettering, Johns Hopkins, Yale, and other prominent health centers.
Contact chweaver@omnihealthmedia.com
Copyright © 2018 CancerConnect. All Rights Reserved.