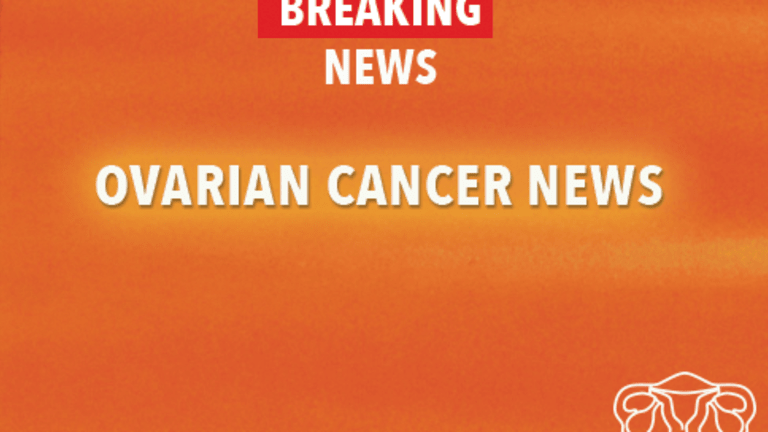 Involved Field Radiation Improves Outcomes for Women with Ovarian Cancer
Involved Field Radiation Improves Outcomes for Women with Recurrent Epithelial Ovarian Cancer
According to the results of a study recently published in Gynecologic Oncology, involved field radiation therapy (IFRT) is an effective and well-tolerated treatment option for controlling localized recurrences of ovarian cancer after optimal surgery has been performed.
Ovarian cancer is a malignancy that arises from various different cells within the ovaries. Approximately 25,000 new cases of ovarian cancer are diagnosed in the United States each year. Epithelial ovarian cancer is a malignancy that arises from the cells that cover the ovary. Current treatment consists of surgery, chemotherapy, and in some cases of radiation. Unfortunately, ovarian cancer often goes undetected until the disease has progressed into the abdomen or spread to other organs. Treating advanced ovarian cancer is often difficult, with poor outcomes. Many patients often have recurrent disease after they have completed treatment. This has prompted a great deal of research to identify ways of treating ovarian cancer and improving the overall outcome.
In this recent study, 35 patients diagnosed with epithelial ovarian cancer received radiation therapy at the Loyola University Medical Center between 1991 and 2001. Twenty of the 35 patients received tumor volume directed IFRT for localized disease recurrence either as a method of consolidating the disease after surgery or as an attempt to eliminate as much disease as possible when surgery was not an option. All patients had been heavily pretreated with multiple chemotherapy regimens. Eleven patients had successfully undergone surgery prior to radiation. The average radiation dose was 50.4Gy and IFRT was primarily completed with external beam radiation. Extensive analysis evaluated the association among disease-free status (DFS), the local recurrence-free survival (LRFS) and various prognostic factors. Local recurrence-free survival was defined as freedom from recurrence in the field of the area of radiation and was considered a measure of radiation effectiveness.
Results of the study found that 17 of the 20 patients who received IFRT had a complete response following radiation. Analysis of LRFS, overall survival and DFS at 5 years from the date of radiation was 66%, 34% and 34%, respectively. The LRFS at 3 years was 89% among those that had undergone successful surgery, compared to 42% for the patients who had residual disease after surgery or who were not considered eligible for surgery. At 3 years, the DFS was 72% among the surgical patients, compared to 22% among the patients who had not had surgery and the overall survival was 50% vs. 19%. Complications of IFRT were mild, with approximately half of patients experiencing gastrointestinal symptoms.

Researchers concluded that IFRT is an effective and well-tolerated treatment for controlling localized recurrences of ovarian cancer. These findings were particularly significant among patients who had completed surgery to eliminate as much cancer as possible. Patients are encouraged to speak to their physician regarding treatment options for their individual situation.
Reference: Albuquerque K, Singla R, Potkul R. et al. Impact of Tumor Volume-Directed Involved Field Radiation Therapy Integrated in the Management of Recurrent Ovarian Cancer. Gynecologic Oncology. 2005; 96: 701-704.
Copyright © 2018 CancerConnect. All Rights Reserved.