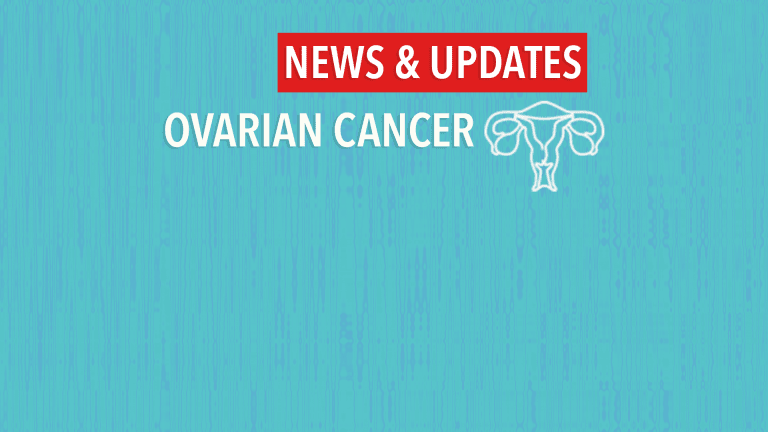 Intraperitoneal Chemotherapy Underused in Ovarian Cancer
Intraperitoneal Chemotherapy Underused in Ovarian Cancer
The use of intraperitoneal (IP) chemotherapy appears to be utilized in fewer than 50% of clinical practices, despite results indicating improved survival with its use in certain patients with ovarian cancer. These results were recently published in the Journal of Clinical Oncology.
IP chemotherapy refers to chemotherapy that is delivered directly into the pelvis/abdominal area, in contrast to intravenous (IV) chemotherapy that is delivered via a vein. The idea behind IP chemotherapy is direct delivery of the chemotherapy near the area of cancer, such as the ovaries, to increase the actual active doses to the cancer cells.
Prior results have indicated that IP chemotherapy improves survival in ovarian cancer compared to standard IV chemotherapy. However, IP chemotherapy involves additional technical skills and training than IV chemotherapy. Therefore, researchers sought to determine how often IP chemotherapy is actually used in a clinical setting.
Researchers from the Dana-Farber Cancer Institute recently evaluated the rate of IP chemotherapy use in 6 National Comprehensive Cancer Network institutions. The study included 823 women who were diagnosed with ovarian cancer between 2003 and 2012.
Use of IP plus IV chemotherapy (IP/IV) increased from 0% to 33% between 2003-2006. Its use further increased to 50% from 2007-2008, but "plateaued thereafter."
Patients treated with IP/IV compared to IV only had improved survival at 3 years (81% vs 71%, respectively).
The researchers concluded, "although the use of IP/IV chemotherapy increased significantly at National Comprehensive Cancer Network centers between 2003 and 2012, fewer than 50% of eligible patients received it. Increasing IP/IV chemotherapy use in clinical practice may be an important and underused strategy to improve ovarian cancer outcomes."
Reference: Wright A, Cronin A, Milne D, et al. Use and effectiveness of intraperitoneal chemotherapy for treatment of ovarian cancer. Journal of Clinical Oncology. 2015; 33 (26): 2841-2847.