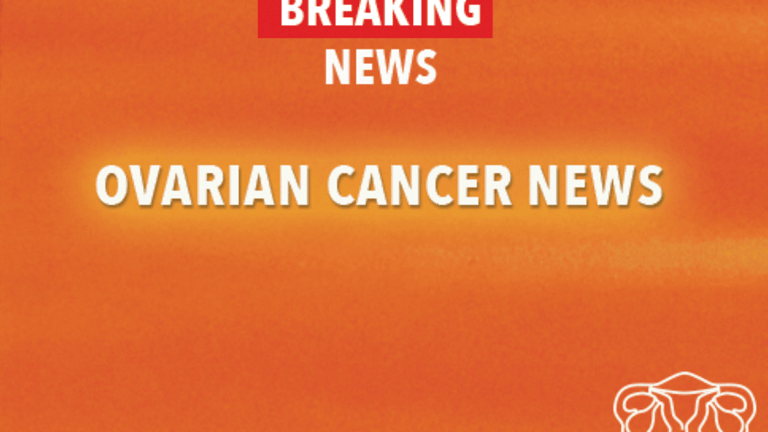 Intraperitoneal Chemo May Slow Disease Progression in Stage III Ovarian Cancer
Intraperitoneal Chemotherapy May Slow Disease Progression in Stage III Ovarian Cancer
According to results recently presented at the 38th Annual Meeting of the American Society of Clinical Oncology, chemotherapy delivered into the abdomen may delay cancer progression in some patients with stage III ovarian cancer.
Ovarian cancer is a common malignancy, with about 25,000 new cases diagnosed each year in the United States. The ovary makes female hormones and stores all of the eggs that are released once a month during ovulation. There are two ovaries, one on each side of the uterus. The earlier ovarian cancer is detected, the higher the cure rate. Unfortunately, because ovarian cancer begins deep in the pelvis and often does not cause any symptoms until advanced stages, the disease often goes unnoticed until it has reached a stage where it is incurable. Most women with ovarian cancer have advanced disease at the time of diagnosis. Stage III ovarian cancer has spread to the upper abdomen or lymph nodes, but has not spread outside the abdomen.
Due to the suboptimal long-term outcomes for patients with stage III ovarian cancer, researchers are investigating novel therapies in an attempt to improve survival. One type of treatment that has been evaluated for these patients is intraperitoneal (IP) chemotherapy, which is delivered into the peritoneum, or lining of the abdomen. This is in contrast to standard chemotherapy that is delivered through a vein (intravenous), often in the arm or chest. The idea behind intraperitoneal (IP) chemotherapy is that the chemotherapy will be more concentrated in the area of the cancer.
Researchers from the Gynecologic Oncology Group (GOG) conducted a clinical trial to evaluate the efficacy of IP chemotherapy in 417 women with stage III ovarian cancer. All patients underwent surgery to remove all detectable cancer to less than one centimeter. Patients then received either standard intravenous chemotherapy with paclitaxel (Taxol®) and Platinol® (cisplatin) or IP chemotherapy with Platinol® and paclitaxel plus intravenous paclitaxel.

Approximately three years following the initiation of treatment, 77% of the patients receiving IP Platinol®/paclitaxel plus intravenous paclitaxel were alive, compared to 71% of patients receiving only intravenous Platinol®/paclitaxel. Time to cancer progression was 24 months in patients treated with IP chemotherapy, compared to only 19 months in patients treated with only intravenous chemotherapy. However, side effects were more common in patients treated with IP therapy, with significantly more of these patients experiencing nausea and vomiting, low white blood cell counts and pain.
The researchers conducting this trial concluded that IP chemotherapy appears promising in the treatment of ovarian cancer. Longer follow-up is needed to determine a survival benefit and future clinical trials will help to determine the role of IP therapy in the treatment of ovarian cancer. Patients with ovarian cancer may wish to speak with their physician about the risks and benefits of participating in a clinical trial further evaluating IP chemotherapy or other treatment options. Two sources of information regarding ongoing clinical trials include the National Cancer Institute (cancer.gov) and www.eCancerTrials.com eCancerTrials.com also provides personalized clinical trial searches on behalf of patients.
References: Armstrong D, Bundy B, Baergen R, et al. Randomized phase III study of intravenous (IV) paclitaxel and cisplatin versus IV paclitaxel, intraperitoneal (IP) cisplatin and IP paclitaxel in optimal stage III epithelial ovarian cancer (OC): a Gynecologic Oncology Group trial (GOG 172). Proceedings of the 38th Annual Meeting of the American Society of Clinical Oncology. 2002;21:abstract 803.
Oral presentation at the 38th Annual Meeting of the American Society of Clinical Oncology, Orlando, Florida. Tuesday, May 21, 2002.
Copyright © 2018 CancerConnect. All Rights Reserved.