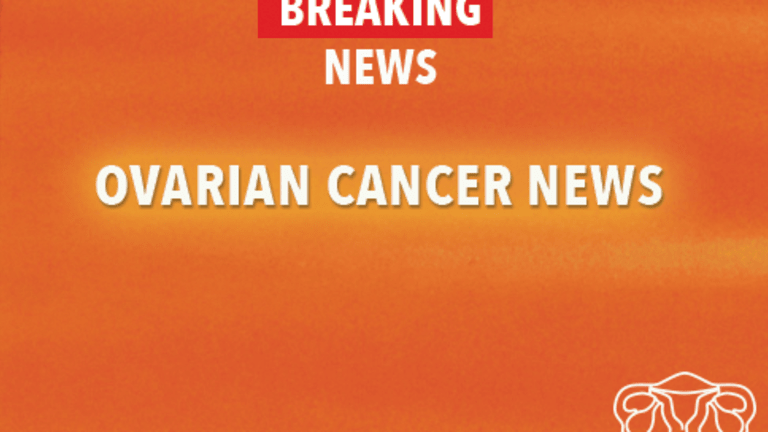 Interval Between Surgery & Chemo Doesn't Affect Survival in Women w/ Advanced OC
Interval Between Surgery and Chemotherapy Does not Affect Survival in Women with Advanced Ovarian Cancer
According to the results of a recent study published in the Journal of Clinical Oncology, the time between surgery and the start of chemotherapy with a taxane-based chemotherapy has no predictive value regarding prognosis or survival for women with advanced epithelial cancer.
Ovarian cancer is a malignancy that arises from various different cells within the ovaries. Approximately 25,000 new cases of ovarian cancer are diagnosed in the United States each year. Epithelial ovarian cancer is a malignancy that arises from the cells that cover the ovary. Unfortunately, ovarian cancer often goes undetected until the disease has progressed into the abdomen or spread to other organs. The best "treatment" strategy for cancer is to prevent its occurrence or to detect it early when it is most treatable. Treating advanced ovarian cancer is often difficult and many patients have recurrent disease after they have completed treatment. This has prompted a great deal of research to identify ways of treating ovarian cancer and improving the overall outcomes for this disease.
This recent study was conducted to determine if the time period from surgery to the start of chemotherapy with a taxane-based chemotherapy made any difference in the survival of women with ovarian cancer. In the study, 313 patients who underwent surgery began chemotherapy either 11, 21 or 31 days following surgery. Overall, 200 patients of the original 313 achieved a complete disappearance of detectable cancer (complete response) regardless of the day they began chemotherapy. One factor that was predictive of achieving a complete response was the presence of ascites (fluid accumulation within the abdomen). In addition, overall survival was not impacted by the shorter or longer intervals between surgery and beginning chemotherapy. Variables that predicted overall survival time included residual disease after surgery, as well as the stage of the disease.
Researchers concluded that the period of time from completing surgery to beginning chemotherapy with a taxane and platinum-based regimen had no impact on survival or response to treatment among women with advanced ovarian cancer.
Reference: Gadducci A, Sartori E, Landoni F, et al. Relationship Between Time Interval From Primary Surgery to the Start of Taxane-Plus Platinum-Based Chemotherapy and Clinical Outcome of Patients With Advanced Epithelial Ovarian Cancer: Results of a Multicenter Retrospective Italian Study. Journal of Clinical Oncology. 2005; 23: 751-758.
Copyright © 2018 CancerConnect. All Rights Reserved.