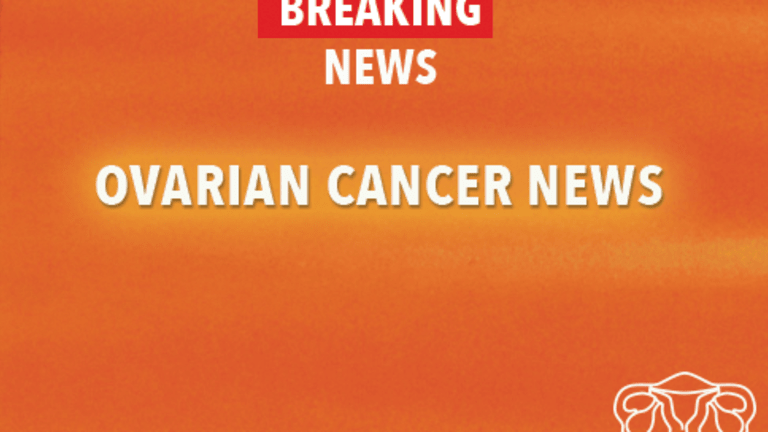 Interleukin-2 Plus Retinoic Acid Improve Outcomes for Recurrent Ovarian Cancer
Interleukin-2 Plus Retinoic Acid May Improve Outcomes for Recurrent Ovarian Cancer
At a recent meeting of the European Society for Medical Oncology Congress, researchers reported that treatment consisting of the biologic agents interleukin-2 (IL-2) plus retinoic acid may improve survival for patients with recurrent ovarian cancer.
Ovarian cancer is a malignancy that arises from various different cells within the ovaries. Ovarian cancer accounts for 4% of cancers among women and is the fifth leading cause of cancer related deaths. Unfortunately, most ovarian cancers are not detected until the disease has progressed to other sites in the abdomen or other organs in the body. Current treatment for ovarian cancer includes surgery, chemotherapy and sometimes radiation. Although these treatments are somewhat effective, often the disease is so advanced that it recurs once the treatments are finished. Effective treatment options are limited once a patient's cancer has recurred. In addition, although chemotherapy is designed to destroy tumor cells, frequently other healthy cells are destroyed in the process resulting in debilitating side effects.
New research is focused on targeting the cells that support tumor cell growth and attacking only the cells and substances that are associated with the cancer cells. Vascular endothelial growth factor (VEGF) is a substance produced by tumor cells that stimulates new blood vessel formation to provide nutrients and oxygen to cancer cells so that they can continue to grow and multiply. Previous research has indicated that the combination of the 2 biologic agents, interleukin-2 and retinoic acid appears to reduce levels of VEGF while improving the function of the immune system to possibly help fight cancer cells.
In this recent study, researchers evaluated 44 patients who had been diagnosed with ovarian cancer and had previously been treated with platinum-based chemotherapy and then had their cancer recur. The average age of these patients was 63 years of age. This group was then compared to a group of patients who had similar extent of ovarian cancer and had received similar prior chemotherapy (control group). The patients in this trial first underwent chemotherapy with liposomal doxorubicin (Doxil®) and oxaliplatin (Eloxatin®) Following completion of chemotherapy, treatment began with Interleukin-2 (IL-2), and retinoic acid for 5 days a week for 2 cycles of 3 weeks, followed by 1 week of rest. Treatment was continued for 1 year and then intermittently for up to 5 years.

Researchers observed a significant improvement in the time to disease progression in patients treated with IL-2 and retinoic acid compared to the control group (20.8 months vs. 16.7months). Five-year survival rates improved as well, with rates of 52% among the treatment group, compared to 18% within the control group. In addition, further analysis revealed that VEGF levels fell significantly from 400ng/ml to 195ng/ml after receiving treatment. Overall, treatment was well tolerated with a low incidence of complications.
Researchers are encouraged by their findings, as survival at 5 years appears to be significantly improved with IL-2 and retinoic acid. The last phase of clinical trials evaluating this treatment combination has begun to confirm these findings. Patients diagnosed with advanced ovarian cancer may wish to speak to their physicians regarding treatment options and the possibility of participating in clinical trials. Two sources of information regarding ongoing clinical trials include the National Cancer Institute (cancer.gov) and www.cancerconsultants.com. Personalized clinical trial searches are also performed on behalf of patients by cancerconsultants.com.
Reference: Recchia F, et al. Interleukin-2 (IL-2) and 13-Cis Retinoic Acid (RA) Prolong Disease-free and overall survival in recurrent ovarian cancer (ROC). Proceedings from the 2004 European Society of Medical Oncology Congress. Vienna, Austria. Abstract # 491P.
Copyright © 2018 CancerConnect. All Rights Reserved.