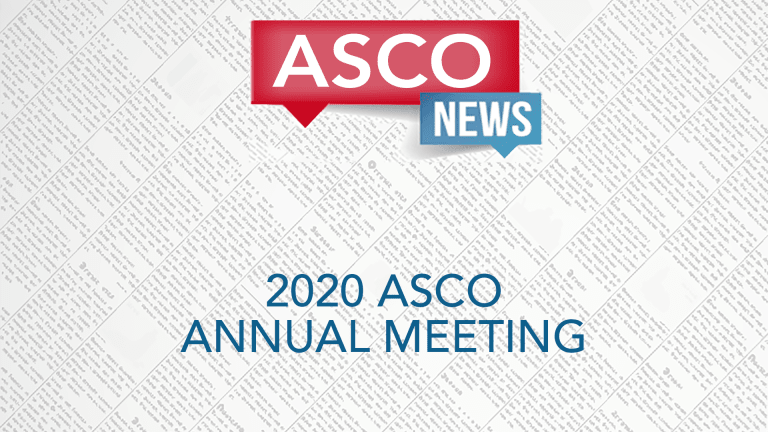 Immunotherapy in Ovarian Cancer Treatment: Is More Better, or Just More?
Dual immunotherapy appears promising in clear cell ovarian cancer - additional research warranted.
by Dr. C.H. Weaver M.D. 7/2020
Two key immunotherapy studies in ovarian cancer were presented during the American Society of Clinical Oncology 2020 Annual meeting. Checkpoint inhibitors are a type of precision cancer immunotherapy that helps to restore the body's immune system to fight the cancer by releasing checkpoints that cancer uses to shut down the immune system. PD-1 and PD-L1 are proteins that inhibit certain types of immune responses, allowing cancer cells to evade detection and attack by certain immune cells in the body. A checkpoint inhibitor can block the PD-1 and PD-L1 pathway and enhance the ability of the immune system to fight cancer. By blocking the binding of the PD-L1 ligand these drugs restore an immune cells' ability to recognize and fight colon cancer cells. Keytruda (pembrolizumab) and Opdivo (nivolumab) both belong to a class of medicines called "checkpoint inhibitors" and have significant anti-cancer activity in advanced colon, lung, skin and other cancers.
About Keynote 100
Keynote 100 was a large clinical trial that included patients with advanced recurrent epithelial ovarian cancer who had cancer samples available for biomarker analysis. The study had two groups of patients. Cohort A included 285 women treated previously with 1-3 prior lines of therapy with a progression free interval of 3-12 months, a "better" prognosis group. Cohort B included 91 women with 4-6 prior lines of therapy and a progression free interval of at least 3 months, a "worse" prognosis group. Eligible participants were treated with Keytruda (pembrolizumab) every 3 weeks up to 2 years.
The overall response to treatment was modest. Eight percent for cohort A and 10% for cohort B. The average duration of response was 8.3 and 23.6 months respectively. When evaluating for response by PD-L1 expression, higher expression did correlate with increased response rates.
The modest response suggests that PD-L1 inhibitors may have some benefit but the ability to predict who will respond is limited. These results are consistent with other checkpoint inhibitors, such as Opdivo (nivolumab), which demonstrated a response rate of 12.2% in the single arm of the NRG GY003 clinical trial.
Because single agent checkpoint inhibitors have demonstrated relatively low levels of activity investigators have sought to understand if dual inhibition would show improved response rates and improve overall outcomes. Doctors combined Opdivo, and Yervoy (ipilimumab), a monoclonal antibody that activates the immune system by targeting CTLA-4, a protein receptor that downregulates the immune system. (1)
A total of 100 patients with recurrent epithelial ovarian cancer and a platinum-free interval less than 12 months followed by maintenance Opdivo every 2 weeks were treated for a maximum of 42 doses.
Overall 31.4% of patients responded to the combination treatment compared to 12.2% for Opdivo alone. Response durations of at least 6 months without evidence of new disease occurred in 4 (8.2%) and 8 (15.7%) of patients in the Opdivo and Opdivo plus Yervoy combination groups, respectively. The median overall survival was 28 months with the combination treatment versus 22 months for Opdivo alone.
The combination of Opdivo and Yervoy may represent another treatment option for patients with recurrent ovarian cancer. A significant finding in the current trial was that individuals with clear cell carcinoma had a five-fold significant response to the combination regimen relative to other histologic types of ovarian cancer. Clear cell carcinomas are particularly challenging to treat and our often even omitted from clinical trials due to their poor response history. The benefit in the clear cell sub-group, albeit a small cohort, warrants further study.
References
Final results from the KEYNOTE-100 trial of pembrolizumab in patients with advanced recurrent ovarian cancer.
Dmitriy Zamarin, Robert A. Burger, Michael W. Sill, Daniel J. Powell Jr, Heather A. Lankes, Michael D. Feldman, Oliver Zivanovic, Camille Gunderson, Emily Ko, Cara Mathews, Sudarshan Sharma, Andrea R. Hagemann, Samir Khleif, and Carol Aghajanian Randomized Ph II Trial of Nivolumab vs. Ipilimumab for Recurrent or Persistent Ovarian Cancer: An NRG Oncology Study: Journal of Clinical Oncology 0 0:0