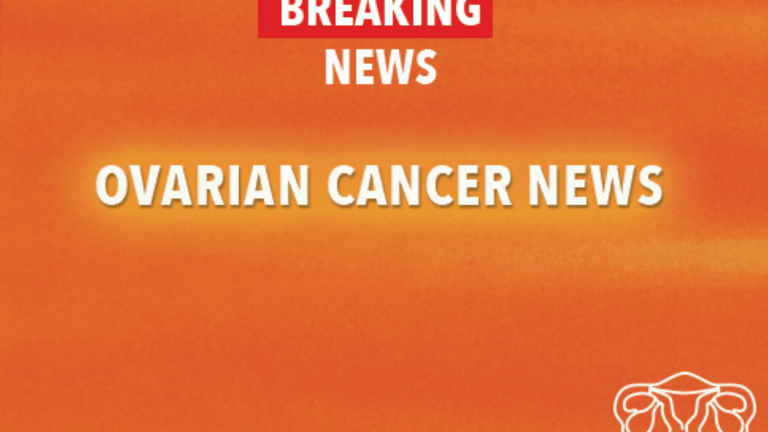 HER3 Expression Associated with Decreased Survival in Ovarian Cancer
HER3 Expression Associated with Decreased Survival in Ovarian Cancer
According to an early online publication in the Journal of Clinical Oncology, expression of the human epidermal growth factor receptor-3 (HER3) is associated with a significantly worse survival in patients with ovarian cancer.
The ovaries are two small organs located on both sides of the pelvis in females. The ovaries are responsible for storing and releasing eggs. Ovarian cancer is considered to be a deadly cancer because the vast majority of patients are diagnosed with the disease once the cancer has spread from the ovaries.
When ovarian cancer has spread from its site of origin, long-term survival remains poor. Researchers continue to evaluate specific characteristics or variables that may be associated with patient outcomes. This information could allow treatment to become more individualized.
The epidermal growth factor receptor (EGFR) pathway is a biologic pathway within cells that is involved in cell growth and replication. Often, components within the EGFR are mutated, or altered, in cancer cells, resulting in uncontrollable growth of the cells.
Researchers from Germany and India recently conducted a clinical study to evaluate the potential association between HER3, a component of the EGFR, and outcomes among women with ovarian cancer. This study included 116 patients wtih ovarian cancer who were diagnosed between 1986 and 1995. Their cancer tissue was analyzed for expression of HER3.
53% of patients displayed HER3 expression.
HER3 expression was associated with a significantly decreased survival among patients.
Half of the patients with low or no HER3 expression were alive at 3.3 years, compared to only 1.8 years for those with HER3 overexpression.
HER3 expression, extent of cancer, spread, age, and cancer remaining in the body following surgery were the only variables associated with a significant reduction in survival.
The researchers concluded that HER3 expression is associated with a significant reduction in survival among patients with ovarian cancer. Patients with HER3 expression may wish to pursue more aggressive treatments or participation in a clinical trial evaluating new therapeutic approaches. Two sources of information regarding ongoing clinical trials include the National Cancer Institute (www.cancer.gov) and www.cancerconsultants.com.
Reference: Tanner B, Hasenclever D, Stern K, et al. ErbB-3 Predicts Survival in Ovarian Cancer. Journal of Clinical Oncology. Early online publication August 8, 2006. DOI: 10.1200/JCO.2005.04.8397.
Related News:CD24 Expression in Cancer Cells Associated with Poorer Survival in Ovarian Cancer(4/27/2006)
Copyright © 2018 CancerConnect. All Rights Reserved.