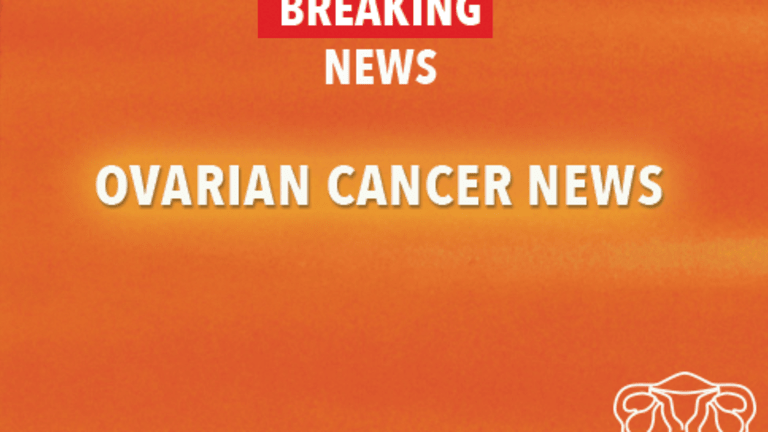 Gene Helps Predict Response to Chemotherapy in Ovarian Cancer
Gene Helps Predict Response to Chemotherapy in Ovarian Cancer
Measuring the activity of a gene called FGF1 could help predict which women with ovarian cancer will benefit from platinum-based chemotherapy, according to the results of a study published in the British Journal of Cancer.
Each year in the United States, roughly 22,000 women are diagnosed with ovarian cancer and more than 15,000 die of the disease. Ovarian cancer has the highest mortality rate of all gynecologic cancers. It is difficult to detect and is often diagnosed once it has reached an advanced stage, when the chance for a cure is greatly reduced. Treatment for ovarian cancer typically involves surgery and/or chemotherapy. The response to first-line platinum-based chemotherapy significantly influences survival. One of the problems with treatment for ovarian cancer is that the cancer can build resistance to chemotherapy treatment over time. Women who experience cancer progression during or within six months of treatment with a platinum-based chemotherapy regimen are considered to have platinum-resistant cancer.
The FGF1 gene is a gene that can fuel a tumor's growth and it is highly active in aggressive, advanced ovarian cancers. What's more—the gene is found in higher levels in cancer cells that are resistant to platinum-based chemotherapy, meaning that women with high levels of FGF1 may be less likely to respond to these drugs, and thus could have a worse prognosis.
Researchers measured the level and activity of a variety of genes in 187 patients with ovarian cancer. Although each cancer had a unique genetic blueprint, they found that FGF1 appeared to play a critical role in determining how ovarian cancer behaves. They found that FGF1 activity increases once ovarian cancer cells become resistant to platinum-based chemotherapy. What's more—when they blocked FGF1 in ovarian cells that were platinum-resistant, the cancer cells became sensitive to chemotherapy again.
The results could profoundly affect ovarian cancer treatment—by measuring the FGF1 gene activity, physicians may be able to predict which women will respond to chemotherapy. Furthermore, the development of new drugs targeting FGF1 could result in effective new treatments for a notoriously difficult-to-treat disease.
Reference:
Smith G, Ng MTH, Shepherd L, et al. Individuality in FGF1 expression significantly influences platinum resistance and progression-free survival in ovarian cancer. British Journal of Cancer. Published early online September 18, 2012. doi: 10.1038/bjc.2012.410
Knowledge is power. Are you facing a new diagnosis, recurrence, living with metastatic disease, or supporting a loved one through their cancer journey?
Sign up for monthly newsletters on ovarian cancer here.
Get the facts about ovarian cancer here.
Join ongoing discussions with other individuals affected by ovarian cancer in the CancerConnect private online ovarian cancer community here.
Copyright © 2018 CancerConnect. All Rights Reserved.