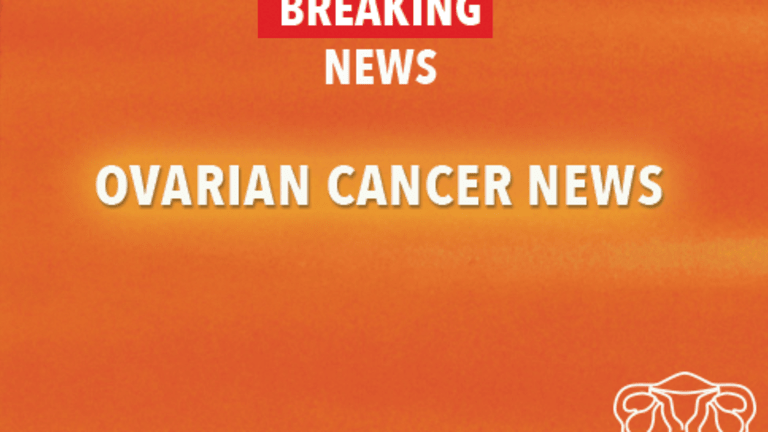 Gemzar® Approved for Recurrent Ovarian Cancer
Gemzar® Approved for Recurrent Ovarian Cancer
The United States Food and Drug Administration (FDA) has just approved the chemotherapy agent Gemzar® (gemcitabine) for the treatment of recurrent ovarian cancer. The approved indication includes the use of Gemzar in combination with Paraplatin® (carboplatin) in patients whose cancer has returned or progressed at least six months following prior treatment.
Ovarian cancer is the eighth most common cancer among women. It is considered to be one of the most deadly cancers because the vast majority of patients are diagnosed once the cancer has already spread from the ovary. Approximately 90% of patients diagnosed with ovarian cancer will experience a recurrence of their disease; long-term survival for these patients remains unfavorable.
The clinical trial that prompted the new FDA approval was conducted by researchers affiliated with the Gynecologic Cancer Intergroup (GCIG). This phase III clinical trial directly compared Gemzar plus carboplatin to carboplatin only as treatment for advanced ovarian cancer that had recurred. This trial included 356 patients who had received prior therapy with chemotherapy including either carboplatin or Platinol® (cisplatin).
Half of the patients treated with Gemzar/carboplatin did not experience cancer progression at 8.6 months, compared to only 5.8 months for those treated with carboplatin alone.
A complete disappearance of detectable cancer occurred in 14.6% of patients treated with Gemzar/carboplatin, compared with only 6.2% treated with carboplatin only.
Overall anticancer response rates occurred in 47% of patients treated with Gemzar/carboplatin, compared with only 31% of patients treated with carboplatin only.
The most common serious side effects associated with the addition of Gemzar included low levels of blood cells.
These results indicate the superiority of the addition of Gemzar to carboplatin for the treatment of advanced ovarian cancer that has recurred. This is the fourth indication for Gemzar.
Patients with recurrent ovarian cancer may wish to speak with their physician regarding their individual risks and benefits of treatment with Gemzar.
Reference: Lilly. FDA Approves Lilly's Gemzar® For Ovarian Cancer Treatment. Available at: . Accessed July 2006.
Related News:Carboplatin and Gemzar® Effective for Recurrent Platinum-Sensitive Ovarian Cancer (3/21/2005)
Copyright © 2018 CancerConnect. All Rights Reserved.