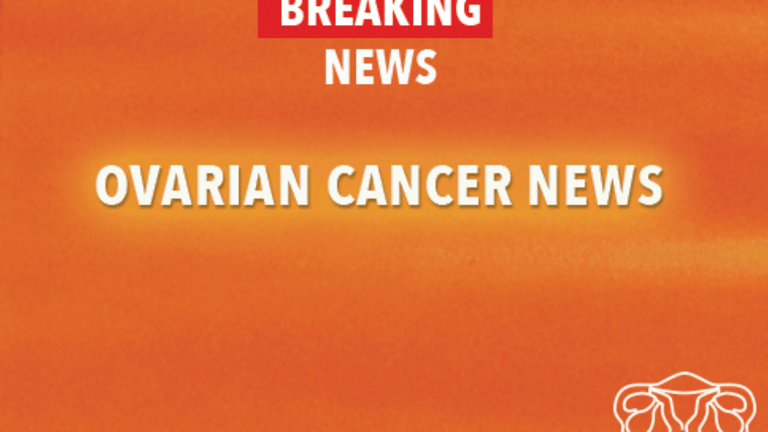 Further Evidence that Avastin® Provides Disease Stabilization in Ovarian Cancer
Further Evidence that Avastin® Provides Disease Stabilization in Recurrent Ovarian Cancer
According to results recently published in the journal Gynecologic Oncology, treatment with single-agent Avastin® (bevacizumab) provides anticancer responses and disease stabilization in a large portion of patients whose cancer has progressed following multiple prior chemotherapy regimens.
Patients with ovarian cancer that has recurred or progressed following prior therapies, referred to as recurrent ovarian cancer, have unfavorable long-term outcomes with standard therapies. Although additional chemotherapy can be used to treat these patients, they often have minimal anticancer responses as well as side effects from treatment. Researchers continue to evaluate newer targeted agents for the treatment of this disease.
Once the cancer stops responding to standard therapies, it is referred to as "refractory." Since patients with refractory ovarian cancer have limited effective treatment options, researchers continue to evaluate new therapeutic approaches for these patients.
Avastin belongs to a class of drugs called monoclonal antibodies. Avastin produces its anticancer effects by targeting vascular endothelial growth factor (VEGF) and preventing the interaction of VEGF with its receptors.
VEGF, a type of protein, is important in a process leading to cellular growth, replication, and spread and to new blood vessel formation. Avastin binds to VEGF and reduces its normal activity. It lessens the growth and spread of cancer cells by inhibiting the growth of new blood vessels, making it harder for the tumor to grow.
Researchers from California recently conducted a study to further evaluate the effectiveness of Avastin for treatment of recurrent ovarian cancer. This trial included 33 patients who had received extensive prior chemotherapy. The majority of patients were treated with Avastin as a single agent.
16% of patients achieved a regression in the size of their cancer.
62.5% of patients achieved a stabilization of their cancer.
Half of the patients were alive at seven months.
Treatment with Avastin was generally well tolerated.
The researchers concluded that these results provide further evidence that treatment with Avastin provides promising activity in patients with ovarian cancer that has progressed despite extensive prior chemotherapy. Future clinical trials evaluating Avastin, either alone or in combination with other agents, will provide more information about its clinical effectiveness for the treatment of this disease. Patients with recurrent ovarian cancer may wish to speak with their physician regarding their individual risks and benefits of participating in a clinical trial further evaluating Avastin or other novel therapeutic agents. Two sources of information regarding ongoing clinical trials include the National Cancer Institute (www.cancer.gov) and www.cancerconsultants.com.
Reference: Monk B, Han E, Josephs-Cowan C, et al. Salvage Bevacizumab (rhuMAB VEGF)-based Therapy after Multiple Prior Cytotoxic Regimens in Advanced Refractory Epithelial Ovarian Cancer. Gynecologic Oncology. 2006; 102: 140-144.
Related News:Avastin® Active Against Refractory Ovarian Cancer (5/23/2006)
Copyright © 2018 CancerConnect. All Rights Reserved.