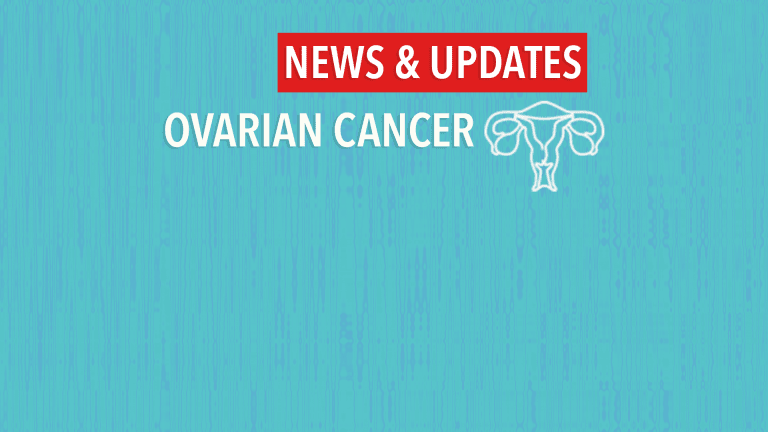 Fertility Preservation for Young Women with Early Ovarian Cancer
Fertility Preservation Appears to Be Safe for Young Women with Early-stage Ovarian Cancer
Preservation of the non-cancerous ovary and the uterus appears to be safe for young women with Stage IA or IC ovarian cancer and allows women to preserve their fertility. These results were published in Cancer.
Women who confront a cancer diagnosis at a young age often must consider how cancer treatment will affect their ability to have children in the future. The good news is that an increasing amount of research attention is being devoted to this topic, allowing a greater number of women to preserve their fertility without compromising the outcome of their cancer treatment.
In the case of ovarian cancer, surgery typically involves removal of both ovaries as well as the uterus. For young women, this eliminates fertility and results in an abrupt menopause.
To evaluate the safety of fertility-conserving surgery for early-stage ovarian cancer, researchers evaluated information from a large U.S. cancer registry. Information was collected about 1,186 women age 50 or younger who were diagnosed with Stage IA or Stage IC epithelial ovarian cancer between 1988 and 2004 (Stage IB was not included because by definition it involves both ovaries).
Fertility-preserving surgery involves preservation of the uterus and at least part of one ovary.
Ovarian preservation was more common among younger women, among those diagnosed in more recent years, and among those who lived in the eastern or western United States. Ovarian preservation was less common among women with Stage IC ovarian cancer than among women with Stage IA ovarian cancer, and was also less common among women certain subtypes of ovarian cancer (endometrioid or clear cell).
After accounting for differences between women who did and did not have ovarian preservation, ovarian preservation did not significantly affect ovarian cancer survival.
Similarly, a separate analysis indicated that preservation of the uterus did not result in significantly different survival than hysterectomy (removal of the uterus).
These results suggest that fertility-conserving surgery is safe for selected patients with early-stage ovarian cancer.
Young women with cancer may wish to talk with their doctor about how cancer treatment will affect their fertility, and whether steps may be taken to preserve fertility.
Reference: Wright JD, Shah M, Mathew L et al. Fertility preservation in young women with epithelial ovarian cancer. Cancer [early online publication]. August 10, 2009.