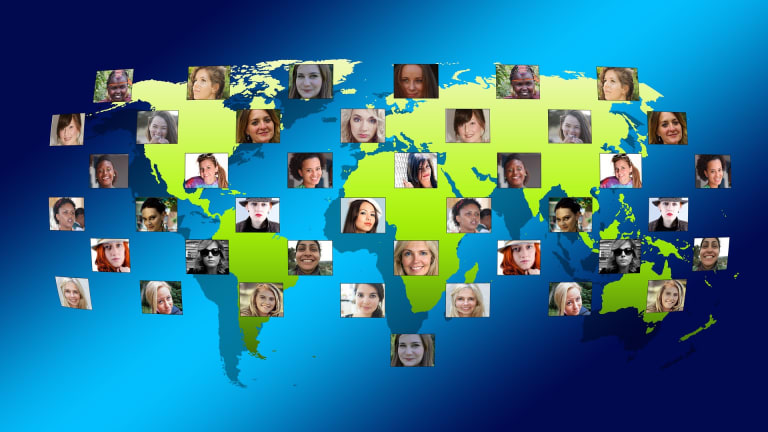 Faces of Hope: Ovarian Cancer Advocates Speak Out
Ovarian cancer survivors share their stories to provide inspiration and en­courage awareness of early detection.
Faces of Hope: Ovarian Cancer Advocates Speak Out
For many years ovarian cancer has been referred to as "the silent killer" due to its vague, ignored, or misdiagnosed symp­toms. Because of this and the lack of ear­ly-detection tools, ovarian cancer often goes undiagnosed until it has reached the later stages, when it has already spread and the prognosis is poor. Raising awareness and educating more women to recognize the signs and symptoms, be advocates for their own health, and un­derstand their genetic risk is key to pre­venting ovarian cancer or discovering it early, when the disease is still confined to the ovary and the five-year survival rate is more than 90 percent. Read the stories of two ovarian cancer survivors who beat the odds and are now making their voices heard to help other women and to break the silence about ovarian cancer.
Paula Kozik: "I am the face of hope."
Paula Kozik was initially di­agnosed with ovarian can­cer in 2004. After years of abdominal pain and bloat­ing, which initially resulted in a di­agnosis of diverticulitis, severe back pain ultimately led to an ultrasound that revealed two tumors on her ovaries. Since that diagnosis (Stage IV ovarian carcinoma), Paula, a mother of two adult children and a grandmother of four, from central Maryland, has been through four recurrences, multiple rounds of che­motherapy and radiation, and sev­eral extensive surgeries.
Throughout the years of physi­cal and emotional challenge relat­ed to the diagnosis, Paula has been buoyed by loving support and her abiding faith. "God has shown His presence in my life through my lov­ing and caring family, committed friends, wonderful church family, dedicated medical staff, and the courage of fellow cancer patients," she says.
In November 2015 Paula re­ceived the best news she had heard in the 11 years since the diagnosis: a CT (computed tomography) scan revealed no evidence of disease— words, she says, that "were music to my ears."
Now, feeling incredibly blessed to be living disease-free, Paula is ful­ly engaged in a new fight. Inspired by the memory of other patients she has met along the way, she is fully engaged as an ovarian cancer advocate. As co-chair of the Cen­tral Maryland Chapter of the Na­tional Ovarian Cancer Coalition (NOCC)—with close friend and fel­low survivor Nancy Long—Paula's mission is to "work passionately to inform other women about the signs and symptoms of ovarian cancer."
Women should be aware that the following can be signs of ovarian cancer:
Bloating
Pelvic or abdominal pain
Trouble eating or feeling full quickly
Feeling the need to urinate urgently or often
Fatigue
Upset stomach or heartburn
Back pain
Constipation
"Listen to your body," Paula says. "And if an initial diagnosis doesn't feel right, get a second opinion." Paula describes her personal experience with cancer and her advocacy as a "journey of hope" because, she says, her current well-being and commitment to helping others reflects her discov­ery of "an inner strength fueled by faith and the outpouring of love and prayer" she received. She hopes that her story can represent the spirit of hope that will see other patients through the disheartening statistics and their own challenges: "Always believe in the power of a positive spirit."
Guyanna Ackison: "It is my job to be their voice."
Guyanna Ackison was, in her own words, a "vi­brant, and very busy, sin­gle mother" who exercised regularly, ate well, and was "really just doing all the right things" to live a healthy life, when she was di­agnosed with atypical endometrio­sis—a precursor of clear cell ovarian cancer—at age 33.
Guyanna's road to diagnosis began with a painful burst ovarian cyst and took her through a review of family history that revealed her mother had been diagnosed with not only colon cancer, which Guyanna was aware of, but also ovarian cancer. Her findings spurred her to undergo a prophylac­tic hysterectomy and oophorectomy (removal of her uterus and ovaries). She has undergone four additional surgeries to remove diseased tissue since the diagnosis and has medically retired from her work as a healthcare recruiter for the US Army.
While retirement after 16 years of service has been an adjustment, Guy­anna says she is committed to using her time to help other women affect­ed by ovarian cancer and to encour­age dialogue about the disease. She has been spurred in her mission by the many survivors she has met along the way, her "teal sisters."
Despite the many surgeries and frequent follow-up visits required as part of her treatment, Guyanna says she still had trouble considering her­self a survivor—until her teal sisters convinced her. "I would not normally call myself a survivor; I am one of the very few who find the disease before it becomes full-blown cancer. But I was adopted into a survivor group by some amazing ladies, and it was they who reminded me that I am in fact a survivor and that it is my job to be a voice for other women."
Now, using her experience to help other women get the support and information they need to face ovar­ian cancer as empowered patients, Guyanna works with the NOCC to provide vital information about the disease: "Women should know that 95 percent of women do experience symptoms of ovarian cancer." And to those actively fighting the dis­ease, she says, "When you feel like giving up, when the race has just become too much, don't quit; keep pushing, keep looking for new re­search—whatever it takes to cross the finish line."
The National Ovarian Cancer Coa­litionis the oldest and largest ovar­ian cancer advocacy organization in the United States. Since its inception in 1991, the NOCC has been com­mitted to its mission to save lives by fighting tirelessly to prevent and cure ovarian cancer and to improve the quality of life for survivors. To learn more about ovarian cancer or how you can get involved with the NOCC, visitovarian.org.
Copyright © 2018 CancerConnect. All Rights Reserved.