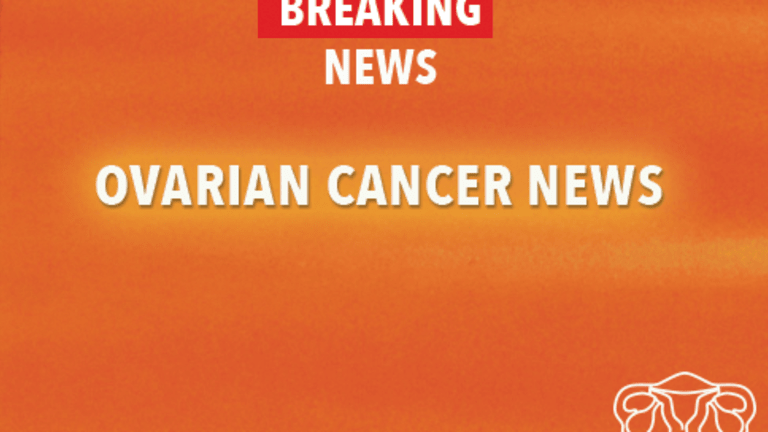 Eye on the Prize
Eye on the Prize
Ovarian cancer survivor Mary Fanaro found that focusing on her service to others and on the love of family and friends helped her endure treatment and appreciate the many gifts of her life.
When Mary Fanaro was diagnosed with Stage III ovarian cancer during a standard annual exam in May 2007, she told her doctors that she had a few things she had to wrap up before she could start treatment. "I said to them, 'Look, I'm going to be honest with you: I have a party to throw. Just let me do this, and then we'll start the chemo.'" And this wasn't just any party. Mary, a former event producer, had spent two years building her dream: a company called OmniPeace that would help save lives in Africa through the sale of consumer products. With the star-studded New York City and Los Angeles launch parties just two weeks away, Mary was not about to step off course.
Instead she got busy—or busier: diagnosed on a Friday, Mary had her initial surgery on Monday. With the help of close friend Courteney Cox, Mary found a medical team in Los Angeles. Having met with doctors and decided on a treatment plan, it was time to switch gears and launch her dream. "I literally flew to NYC and launched the company, flew back to LA the next morning and launched it there that night, and started chemo 12 hours later." It was a crazy time, Mary says, but her passion for OmniPeace and for the mission of saving lives provided her with a higher purpose that fueled her body and her spirit.
It was her determination to make a difference—not just another party—that had inspired her decision to walk away from her career as an event producer. She knew that the resources and the connections she had in the entertainment industry could go a long way toward helping those in need; and having had personal experiences in Africa that exposed her to the crippling poverty on that continent, Mary made a commitment to focus her efforts there. Once the decision was made, the project took off. "It was as if God pulled me by the back of the collar and said, 'Okay, get on this road and every door will open for you,'" Mary says. "It was that pivotal moment when you realize you've just been using the wrong stroke and you go, Oh, my God, it was actually this easy all along?"
Facing down a cancer diagnosis allowed Mary to realize to an even greater extent the value of what she was doing. "I had started something that was really about being of service to other people, and those other people didn't have healthcare—or education or sanitation or safe drinking water, for that matter. They had nothing. And here I was with insurance, the best doctors in the country, the most incredible friends, and a wonderful relationship." It was easy to feel blessed, Mary says, despite her diagnosis, when her work was daily focused on delivering help to people who needed so much more.
In fact, it was her work that really propelled her forward and through her treatment and recovery. Throughout eight rounds of chemo, Mary remained intent on the joy her work brought her and the hope she was providing through her efforts. "I woke up every morning and I worked, and the company started to grow. I have just always believed that when we step outside ourselves to help other people, that work becomes our strength—and our courage is that service that we're giving."
And she soon found that all the generosity and the love she was providing to others was coming back to her in spades. Initially worried that her diagnosis might mean the end of her relationship of six months, Mary says, she quickly realized she had no reason to worry: "I told [my boyfriend], 'You're not my husband, and if you don't want to stick around, that's cool.' He looked at me like I was crazy and said, 'I'm not going anywhere.'" It wasn't easy—at first—to be on the receiving end of such devotion, Mary says, but in her vulnerable state learning to receive the love people offered was another lesson of her journey: "I had no choice but to open up and accept, although that's a difficult thing for me to do."
As she opened up to the healing that love would provide, Mary says, her relationship with her sister, Grace, became an extraordinary gift. Grace traveled to Los Angeles from Florida for each of Mary's eight chemotherapy treatments and was a constant presence during that time. "Grace's words of wisdom, encouragement, strength, and hope got me through every second of every moment that the fear crept in," Mary says. As the sisters' relationship grew and strengthened in the intensity of the experience, both were awed by the power of their connection. "Our bond as sisters has taken on a whole other meaning now," Mary says, "and the experience will be in our hearts forever, always reminding us just how short life really is and how important the love of family—and sisters in particular—is and that it should never be taken for granted."
Fortified by the love of her family and friends and by her own indomitable spirit, Mary decided to do everything she possible could to survive. "I'm a fighter by nature," she says, and opting out—or for the easy road—was not an option. She chose aggressive treatment—surgery followed by both IV and intraperitoneal chemotherapy—because that's what her medical team told her offered her best chances and she "was going to tough it out no matter what." When her first doctor told her that means she would need to write off a year of her life to treatment, she said no way. "When he told me, 'When you're not at home being sick, you're going to be in the hospital getting sick with an IV in your arm,' my boyfriend and I looked at each other and I said, 'Well, this isn't the doctor for me—like somebody's going to tell me what my journey's going to be like?'"

Taking charge of her own journey, Mary says, meant being proactive in any way she could. Especially concerned about potential side effects—like weight loss, nausea, and neuropathy—Mary took steps to nourish her body. She hired a friend to stock her fridge with all her favorite dishes, and the minute she was hungry she ate as much as she could. "I gained 20 pounds," Mary says, laughing at the unintended—and positive—consequence. To combat neuropathy, she kept her body moving. "Usually, I was down about three days after the chemo, and then I would get in the pool and swim for about 40 minutes. It felt really good to feel weightless." To ward off nausea, she underwent reflexology treatments the week before and the week after each chemo session. "I don't generally believe in all that stuff—I'm all about western medicine," she says of her choice to use a complementary therapy, "but the only time I threw up or even felt bad was the week [the practitioner] was out of town and couldn't work on me. That didn't feel like a coincidence."
Mary acknowledges that it wasn't always easy. Despite the fact that all her precautions helped her feel relatively well, she still underwent a tremendous physical ordeal. "It was hard sometimes," she says, "but I forced myself to get out of bed." And each day her work with OmniPeace reminded her of the bigger picture—there was something else she was fighting for. This knowledge, paired with her fierce determination to beat the disease, has left her with a dramatically fresh perspective, as she looks back on the experience after a full year of survivorship. "This kind of experience is what carves out your character; this is when you know exactly who you are," she says. "Because some of us sleepwalk through life, we never get this opportunity to really know what we're made of or to know how much we're really loved."
What Mary has learned is that to know both yourself and your value to those who love you is an incredible gift that ultimately changes your view of every interaction you have and of all your days. "Now, when I'm in the middle of an argument with my boyfriend, I can get through about 30 seconds of it before I go, Whoa, I'm just lucky to be on my feet today—this is stupid. There's just a change that's completely irreversible, and you can't go back."
[sidebar]

An "Unforgettable" Friendship

For Mary the love she was shown by family and friends became powerful medicine. One of her best friends, actress Courteney Cox, played an especially critical role throughout her experience. "Courteney was such an integral part of my whole journey," Mary says, "from getting me my doctors (after I decided I couldn't continue with the first one who did my surgery), to sitting with me at chemo, to basically just loving me and giving me strength and courage on the many days when it was difficult to muster it up on my own."
Last February, Mary was given the opportunity to tell Courteney exactly how much that support meant, when she presented her friend with the Entertainment Industry Foundation's Women's Cancer Research Fund Nat King Cole Award in recognition of Courteney's dedication to helping people who have battled cancer. Paying tribute to Courteney publicly with the award—presented as part of the foundation's 14th Annual Unforgettable Evening benefitting its Women's Cancer Research Fund—was an honor. In giving the award, Mary says, "I could say the exact words about how I felt in front of a group of people who I'm sure completely understood the value of love and friendship—in addition to medicine—as part of the road to recovery."
Here, in an excerpt from Mary's speech from that night, she describes the powerful impact the women's friendship had:
Life has a way of becoming very surreal after that moment [of diagnosis], and a change happens that's irreversible and nothing is ever really quite the same.
So when I was done catching my breath, I walked out of the doctor's office and one of the first people I called was Courteney. And the funny thing is this: In a split second, cancer separates the boys from the men—your true friends from your not-so-true friends—and then you find the gems, the true gifts in the form of people who God gives you when you're just not sure what tomorrow's going to bring. Courteney is one of those gifts. She did what she does best for me and shifted into that "how do we get this done and kick its butt" mode, and she really has never stopped.
For the next year, Courteney was the one who listened to me when I got scared and sat with me during chemo and told me how great I looked with short hair when I had to cut it before it all started to fall out, and how beautiful I looked with no hair, and then how much she loved me over and over and over again. So I guess what I am trying to say here is this: yes, we all need modern medicine to heal us, but I truly believe that there is an extraordinary healing power in love and friendship that medicine can't give us but which becomes the very reason we keep pushing forward.
But my experience with Courteney is not the reason she is so very deserving of this award; it's my experience multiplied by countless others whose lives she has touched by making their illnesses her personal concern. For instance, her father has a long battle with cancer, and Courteney took that on as if she were fighting for her own life. She has also stood by and cared for many other close friends who have confronted this disease, and I am sure they share the same gratitude that I do in giving her this award tonight.