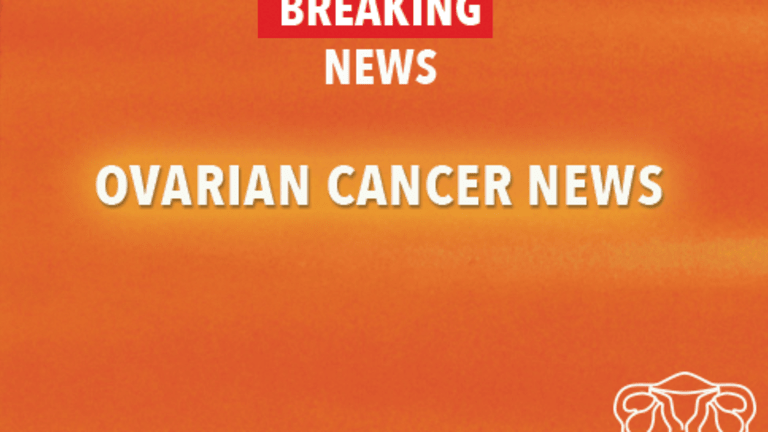 Dr. Chi and Dr. Bell-McGuinn Discuss Treatment Options for Ovarian Cancer
Dr. Chi and Dr. Bell-McGuinn from Memorial Sloan-Kettering Cancer Center Discuss Treatment Options for Ovarian Cancer.
Treatment Options for Ovarian Cancer: Web Chat with Dennis S. Chi, MD, FACOG, FACS and Katherine M. Bell-McGuinn, MD, PhD
​
Dr. Chi is the Deputy Chief of the Gynecology Service at Memorial Sloan-Kettering Cancer Center with over 15 years of experience as an attending surgeon. He has dedicated his career to caring for women with gynecologic cancers and is an expert in his field.  Dr. Bell-McGuinn is a medical oncologist specializing in treating women with gynecologic cancers and received both her medical degree and PhD from The Johns Hopkins School of Medicine. Click here for Dr. Chi's bio and here for Dr. Bell-McGuinn's bio.Each year in the United States, more than 22,000 women will be diagnosed with ovarian cancer. Because ovarian cancer is often detected at an advanced stage when it is difficult to treat, researchers continue to explore new approaches to prevention and early detection.Advances in surgery and chemotherapy have contributed to improved ovarian cancer survival, and it is estimated that there are more than 174,000 ovarian cancer survivors in the United States today. In addition, advances in supportive care have made ovarian cancer treatment more tolerable, leading to improved quality of life.
Understanding ovarian cancer treatment options, the role of different doctors specializing in the treatment of ovarian cancer, and how and when to access new and innovative ovarian cancer treatment options available through clinical trials is essential in order to achieve the best outcome from ovarian cancer treatment.
On September 24, 2012 at 7:00pm EST you will have the opportunity to ask the experts, Dr. Chi and Dr. Bell-McGuinn, about treatment options available for ovarian cancer. They are actively involved in clinical research and continue to lead innovative studies in ovarian cancer and other gynecologic malignancies.
Following the presentation, there will be a live Q&A.  Click here to submit a question to Dr. Chi and Dr. Bell-McGuinn that will be answered during the Live Web Chat (time permitting).  Please note that we will do our best to respond to all questions during the 30-minute live Q&A portion of the program. Thank you for your participation.
The Live Web Chat is not intended to be a substitute for healthcare professional medical advice, diagnosis, or treatment. Speak to your healthcare provider about any questions you may have regarding your health.
Knowledge is power. Are you facing a new diagnosis, recurrence, living with metastatic disease, or supporting a loved one through their cancer journey? For those who are in need money for the treatment, you can apply for personal and medical loans. Just read my review here.
Sign up for monthly newsletters on ovarian cancer here.
Get the facts about ovarian cancer here.
Join ongoing discussions with other individuals affected by ovarian cancer in the CancerConnect private online ovarian cancer community here.
Copyright © 2018 CancerConnect. All Rights Reserved.