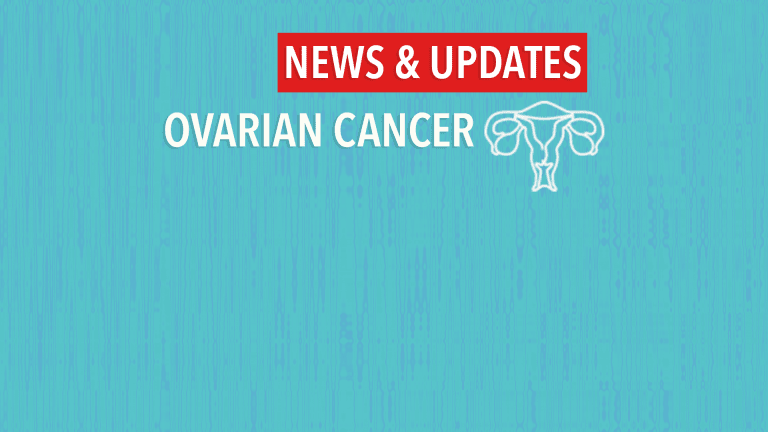 Dose-Dense Paclitaxel Plus Carboplatin Improves Long-Term Survival
Dose-Dense Paclitaxel Plus Carboplatin Improves Long-Term Survival in Advanced Ovarian Cancer
Dose-dense paclitaxel plus carboplatin was associated with significantly improved progression-free and overall survival compared with conventional paclitaxel/carboplatin as first-line treatment in patients with advanced ovarian cancer, according to the results of a study published in the Lancet Oncology.
Each year in the United States, roughly 22,000 women are diagnosed with ovarian cancer and more than 15,000 die of the disease. Treatment for ovarian cancer commonly involves surgery and/or chemotherapy, but outcomes for women diagnosed with advanced disease remain poor, and researchers continue to evaluate new approaches to treatment.
Dose-dense chemotherapy refers to therapy that is administered more frequently than the conventional three-week interval. In a phase III open-label trial, researchers compared dose-dense paclitaxel plus carboplatin to conventional paclitaxel plus carboplatin. The study included 631 patients with stage II to IV ovarian cancer who were randomly assigned to receive dose-dense or conventional treatment. The dose-dense group received carboplatin on day 1 and paclitaxel on days 1, 8, and 15, whereas the conventional group received carboplatin and paclitaxel on day 1 only. Treatment was delivered every 3 weeks for six cycles, with responding patients receiving three additional cycles.
Preliminary data in 2009 indicated that dose-dense treatment was associated with improved survival. Now, the long-term data is in. After a median follow-up of six years, the median progression-free survival was 28.2 months in the dose-dense group versus 17.5 months in the conventional group. Median overall survival was also significantly longer in the dose-dense group—100.5 months versus 62.2 months. The five-year overall survival was 58.7 percent in the dose-dense group compared to 51.1 percent in the conventional group.
The researchers concluded that dose-dense treatment was associated with better survival than conventional treatment. They speculate that this could be the new standard of care for the first-line treatment of patients with advanced ovarian cancer.
Reference:
Katsumata N, Yasuda M, Isonishi S, et al. Long-term results of dose-dense paclitaxel and carboplatin versus conventional paclitaxel and carboplatin for treatment of advanced epithelial ovarian, fallopian tube, or primary peritoneal cancer (JGOG 3016): a randomised, controlled, open-label trial. Lancet Oncology. 2013: 14(10): 1020-1026.