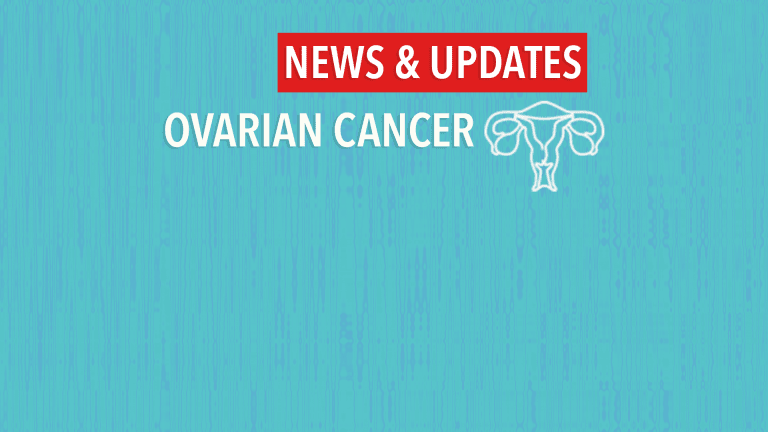 Delaying Therapy Increases Mortality in Ovarian Cancer
Delaying Treatment Increases Mortality in Ovarian Cancer
Women with advanced ovarian cancer have significantly worse survival when they wait more than 25 days after surgery to start chemotherapy, according to the results of a study presented at the 2013 Society of Gynecologic Oncology Annual Meeting on Women's Cancer in Los Angeles, California.
Each year in the United States, roughly 22,000 women are diagnosed with ovarian cancer and more than 15,000 die of the disease. Treatment for ovarian cancer commonly involves surgery and/or chemotherapy, but outcomes for women diagnosed with advanced disease remain poor. Studies have produced conflicting data regarding the impact of delaying chemotherapy after surgery.
Researchers analyzed data from a Gynecologic Oncology Group trial of chemotherapy in ovarian cancer—GOG 218. The analysis included 1,718 patients and the interval from surgery to chemotherapy averaged 31 days. When researchers analyzed survival by interval to chemotherapy and residual disease, they found that delaying chemotherapy had a significant impact. Patients with microscopic residual tumor started chemotherapy a median of 35 days after surgery, compared with 33 days for optimally debulked (?1 cm) patients and 29 days after suboptimal (>1 cm) debulking.
Investigators found that 450 patients (>25%) started chemotherapy more than 40 days after surgery. When they compared intervals to chemotherapy, they found that survival was worse in those who waited 25 days or more. Among patients who waited 15-40 days, the risk of death increased 25 percent and continued to rise when the interval between surgery and chemotherapy grew longer.
Patients with microscopic residual disease were most affected by delaying treatment—and there is a 5 percent increase per day in the risk of death when the interval between surgery and chemotherapy exceeds 40 days. In the range of 15 to 80 days, patients with microscopic residual disease had a survival hazard seven times greater than the overall patient population. In addition, Asian patients appeared to be more negatively affected by increasing the interval between surgery and chemotherapy.
The researchers concluded that the optimal window for beginning chemotherapy after surgery was less than 25 days. Patients who delay beyond 25 days have worse outcomes.
Knowledge is power. Are you facing a new diagnosis, recurrence, living with metastatic disease, or supporting a loved one through their cancer journey?
Sign up for monthly newsletters on ovarian cancer here.
Get the facts about ovarian cancer here.
Join ongoing discussions with other individuals affected by ovarian cancer in the CancerConnect private online ovarian cancer community here.
Reference:
Eskander R, et al. Negative survival impact associated with >25 day interval from surgical cytoredution to initiation of systemic therapy in advanced ovarian carcinoma: A Gynecologic Oncology Group ancillary data study. SGO 2013; Abstract 56.