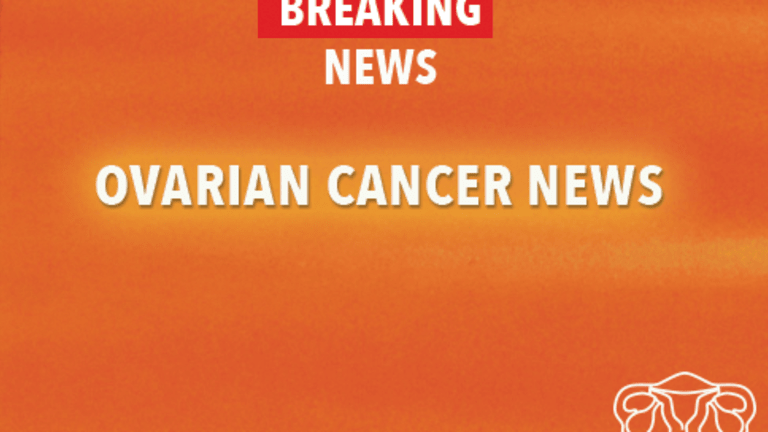 Combined Intravenous & Intraperitoneal Chemotherapy for Ovarian Cancer
Combined Intravenous and Intraperitoneal Chemotherapy Appears Promising for Ovarian Cancer
According to a recent article published in the
Journal of Clinical Oncology, the combination of intravenous and intraperitoneal chemotherapy results in impressive 2-year survival rates in patients with stage III ovarian cancer.
Patients diagnosed with stage III ovarian cancer have cancer that has spread from the ovaries and pelvic organs into the upper abdomen or lymph nodes. Stage III ovarian cancer has not spread to sites outside the abdomen or inside the liver. Treatment for stage III ovarian cancer often consists of the surgical removal of as much of the visible cancer as possible as well as the ovaries, uterus and fallopian tubes followed by chemotherapy. Many physicians then perform a "second look" surgery to determine if a patient is in a complete remission or has remaining detectable cancer that may be removed. Despite anti-cancer responses achieved by the majority of women following therapy, long-term cancer-free survival for stage III ovarian cancer remains less then 50%.
A common site of cancer recurrence in patients with stage III ovarian cancer is in the peritoneum, a moist membrane that lines the entire abdominal wall and covers the outermost part of the organs located in the abdomen. Lubricating fluid bathing the peritoneum reduces friction so that organs are prevented from sticking to each other or the abdominal wall.
Clinical studies have evaluated the use of chemotherapy administered directly into the peritoneal cavity for the treatment of ovarian cancer. This treatment approach delivers the therapy directly into the abdominal cavity, where there may be a significant number of cancer cells. Intraperitoneal therapy involves the delivery of therapy through a large catheter that is placed into the abdomen during the surgery to remove the cancer. Researchers have remained hopeful that many of the systemic (full body) side effects of intravenous chemotherapy could be avoided with intraperitoneal delivery and levels of the active form of chemotherapy would remain higher in the peritoneal cavity. Results from studies have yielded promising results of intraperitoneal delivery; however, this approach has appeared most beneficial in women with small residual cancer following surgery (largest cancer less than 1 cm in diameter).
Researchers associated with the Southwestern Oncology Group (SWOG) recently conducted a clinical trial to evaluate intraperitoneal (IP) plus intravenous (IV) chemotherapy in the treatment of ovarian cancer. This trial involved 68 women diagnosed with stage III ovarian cancer whose residual cancer following surgery was 1 cm or less in diameter. All patients were treated with standard IV paclitaxel (Taxol®) plus Platinol® (cisplatin) followed by IP paclitaxel. Two years following therapy, overall survival was 91% and cancer-free survival was 66%. All planned therapy was completed by 71% of patients; however, 96% of patients experienced severe (grades III and IV) side effects with the most common being low white blood cell levels (neutropenia), nausea, vomiting and fatigue.

The researchers concluded that the addition of IP paclitaxel to standard IV paclitaxel and Platinol® appears to provide a higher 2-year survival rate in patients with stage III ovarian cancer. Future clinical trials directly comparing IV chemotherapy alone to IV plus IP chemotherapy are warranted to truly determine survival benefits. Patients with stage III ovarian cancer may wish to speak with their physician regarding the risks and benefits of IP therapy or the participation in a clinical trial further evaluating IP therapy or other novel therapeutic approaches. Two sources of information regarding ongoing clinical trials include the National Cancer Institute (
cancer.gov) and
www.eCancerTrials.com. eCancerTrials.com also provides personalized clinical trial searches on behalf of patients.
Reference: Rothenberg M, Liu P, Braly P, et al. Combined peritoneal and intravenous chemotherapy for women with optimally debulked ovarian cancer: results from an Intergroup Phase II Trial.
Journal of Clinical Oncology. 2003; 21: 1313-1319.
Copyright © 2018 CancerConnect. All Rights Reserved.