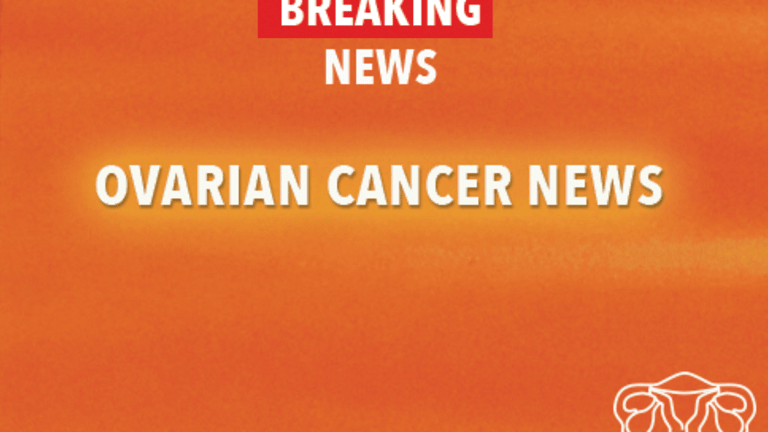 Chemotherapy Improves Survival in Women with Stage I Ovarian Cancer
Chemotherapy Improves Survival in Women with Stage I Ovarian Cancer
The results of a recent review published in the journal Cancer indicate that adjuvant treatment with platinum-based chemotherapy produces improved survival and reduced risk of recurrence in women with stage I ovarian cancer compared to surgery alone.
Ovarian cancer is a malignancy that arises from various different cells within the ovaries. Approximately 25,000 new cases of ovarian cancer are diagnosed in the United States each year. Unfortunately, ovarian cancer often goes undetected until the disease has progressed into the abdomen or spread to other organs. The best "treatment" strategy for cancer is to prevent its occurrence or to detect it early when it is most treatable.
Stage I ovarian cancer refers to cancer that is confined to the ovaries and has not spread to other sites in the body. Controversy has existed over whether treatment including chemotherapy following surgery, referred to as adjuvant therapy, would improve outcomes in women with stage I ovarian cancer, compared to surgery alone. The concept behind adjuvant therapy is to kill any undetectable cancer cells that may remain in the body following surgery. These cells are responsible for cancer recurrences. Unfortunately, the evaluation of adjuvant therapy in women with this disease has been hindered by non-standardized surgical procedures, with some surgeons practicing much more diligent surgical techniques and more extensive removal of surrounding tissue and lymph nodes than others. Researchers continue to evaluate the effects of adjuvant chemotherapy on long-term outcomes in women with early ovarian cancer.
This recent study included evaluation of prior randomized studies conducted between 1965 and 2004, which compared various treatment approaches to stage I ovarian cancer. Eight trials compared adjuvant chemotherapy with no chemotherapy following surgery; however, many of the patients did not have lymph nodes removed as part of their surgical staging. The results of the studies were compiled and a benefit was shown in the women who received adjuvant chemotherapy. For patients with stage I ovarian cancer, chemotherapy was shown to improve survival rates by approximately 25%, as well as reduce the risk of disease recurrence by approximately 30%. Platinum-based chemotherapy (regimens containing cisplatin or carboplatin) was determined to improve overall 5-year survival.

Researchers concluded that these results add to growing evidence that women with stage I ovarian cancer have improved survival and a reduced risk of recurrent disease after receiving adjuvant platinum-based chemotherapy. Future studies will need to be conducted to determine the role of chemotherapy in women who have had adequate staging exams and who are found to have positive prognostic features. Patients with stage I ovarian cancer are encouraged to speak to their physician about their individual risks and benefits of treatment with adjuvant chemotherapy.
Reference: Elit L, Chambers A, Fyles A. et al Systematic review of adjuvant care for women with stage I ovarian carcinoma. Cancer. 27 September 2004. Published online at: www.3.interscience.wiley.com/cgi-bin/abstract/109630001/ABSTRACT.
Copyright © 2018 CancerConnect. All Rights Reserved.