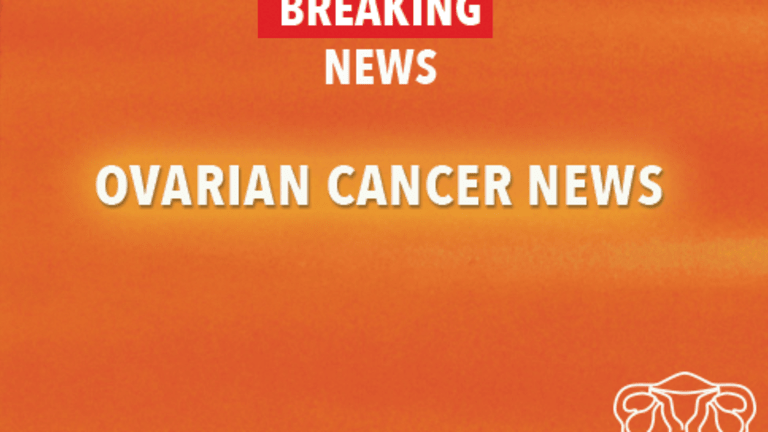 Carboplatin and Gemzar® Effective for Recurrent Platinum-Sensitive OvarianCancer
Carboplatin and Gemzar® Effective for Recurrent Platinum-Sensitive Ovarian Cancer
According to the results of a study recently published in Gynecologic Oncology, the combination of Gemzar® (gemcitabine) and carboplatin is a promising treatment for patients with recurrent platinum-sensitive ovarian cancer.
Ovarian cancer is a malignancy that arises from various different cells within the ovaries. Approximately 25,000 new cases of ovarian cancer are diagnosed in the United States each year. Unfortunately, ovarian cancer often goes undetected until the disease has progressed into the abdomen or spread to other organs. The best "treatment" strategy for cancer is to prevent its occurrence or to detect it early when it is most treatable. Current treatment includes surgery, chemotherapy and possibly radiation therapy. Unfortunately, ovarian cancer is often difficult to treat and the cancer often recurs, requiring multiple chemotherapy treatment regimens.
Researchers conducted this multi-center phase II study to further evaluate the efficacy and safety of the combination of Gemzar® and carboplatin for the treatment of patients with recurrent ovarian cancer. Participants in the study included women diagnosed with epithelial ovarian cancer whose disease had recurred more than 6 months after discontinuing first-line platinum-based chemotherapy. Patients who have a recurrence of ovarian cancer 6 months or more after discontinuing first-line therapy are arbitrarily classified as having platinum-sensitive disease based on previous experience with treated recurrent ovarian cancer. Patients who recur in less than 6 months are classified as having platinum-resistant disease and are usually not retreated with platinum compounds. Each patient in this study received treatment with Gemzar® 1000mg/m2 on day 1 and 8 along with carboplatin AUC 4 on day 1, every 21 days for up to 6 cycles.
Results of the study found that of the 40 enrolled patients, six (15%) had a complete response and 19 (47%) had a partial response. The overall response rate was 62%. The average duration of the disease response was 7.8 months and the average time to progression was 9.6 months. The average time to treatment failure was 9.3 months. The most severe side effects included low blood cell counts. Other side effects were mild.
Researchers concluded that the combination of Gemzar® and carboplatin is a feasible treatment option for patients with platinum-sensitive recurrent ovarian cancer. Larger phase III studies are further evaluating this treatment regimen.
Reference: Kose M, Sufliarsky J, Beslija S, et al. A Phase II Study of Gemcitabine Plus Carboplatin in Platinum Sensitive Recurrent Ovarian Cancer. Gynecologic Oncology. 2005; 96: 374-380.
Copyright © 2018 CancerConnect. All Rights Reserved.