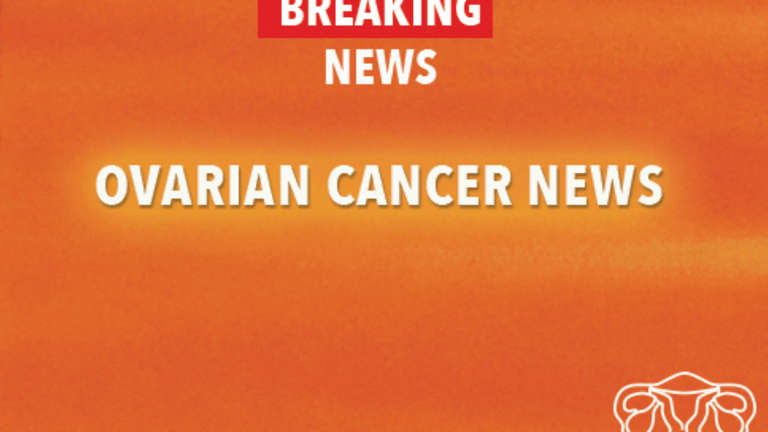 Blood Test and Symptoms Help Detect Ovarian Cancer
Blood Test and Symptoms Help Detect Ovarian Cancer
Symptoms associated with ovarian cancer combined with a blood test can help detect ovarian cancer in its earliest, most treatable stages. These results were recently published in the journal Cancer.
Ovarian cancer remains the most deadly gynecologic cancer, largely because approximately three-quarters of all ovarian cancers are diagnosed once they are advanced. There are currently no regular screening practices for ovarian cancer. Low accuracy of existing tests and cost of these tests tend to be blamed for the lack of regular screening for this disease.
One blood test that has demonstrated the ability to detect approximately 50% of early ovarian cancers is the CA 125 test. This blood test measures levels of CA 125, a biomarker that may be elevated in when certain forms of cancer are present. However, the accuracy of the CA 125 test when used alone is still too low to recommend its use as a screening measure for the general population.
Researchers are now learning that some generalized symptoms are related to the presence of ovarian cancer. Evaluation of these symptoms is increasingly being incorporated into comprehensive physical exams. Researchers from the Fred Hutchinson Cancer Research Center in Seattle, Washington, recently conducted a study to help determine whether questions regarding symptoms of ovarian cancer in combination with the CA 125 blood test could help detect ovarian cancer. The study included 254 women who were divided into two groups: one group was healthy but considered to be at high risk of developing ovarian cancer due to family history, and the other group included 75 women who had already been diagnosed with ovarian cancer. Researchers asked participants about symptoms of ovarian cancer and obtained a CA 125 blood test.
The symptoms identified that were associated with ovarian cancer were recent-onset of persistent abdominal or pelvic pain, difficulty eating or feeling full quickly, and abdominal bloating.
The combination of CA 125 results and symptom-related questions identified nearly 90% of women with ovarian cancer, nearly 81% of early-stage ovarian cancers, and 95% of advanced ovarian cancers.
Symptoms were used to identify half of the women with ovarian cancer who did not have elevated CA 125 levels.
Symptoms falsely identified nearly 12% of women as having ovarian cancer when they did not have ovarian cancer.
The researchers concluded that CA 125 levels evaluated along with symptoms determined by the study correctly identify a significantly greater portion of women with ovarian cancer compared with CA 125 levels alone. Patients experiencing the identified symptoms may wish to speak with their physicians.
Reference: Andersen M, Goff B, Lowe K, et al. Combining a symptoms index with CA 125 to improve detection of ovarian cancer. Cancer [early online publication]. June 2008. DOI: 10.1002/cncr.23577.
Related News:
Combination of Biomarker Tests Highly Accurate in Detecting Ovarian Cancer (02/20/2008)
Women Encouraged to Watch for Ovarian Cancer Warning Signs (06/20/2007)
Copyright Ovarian Cancer Information Center onCancerConsultants.com
Copyright © 2018 CancerConnect. All Rights Reserved.