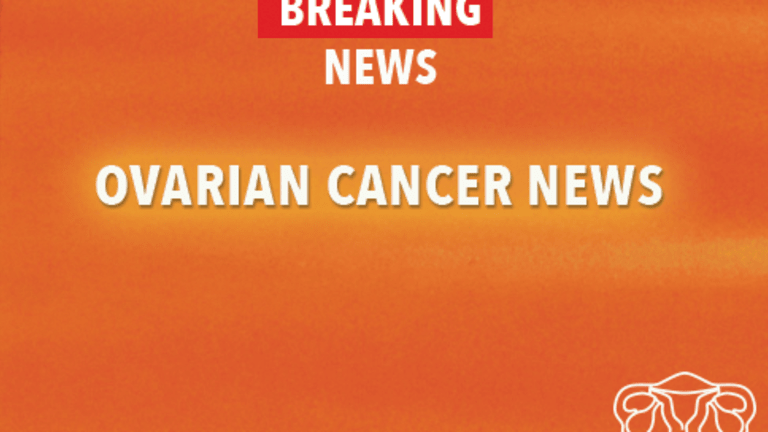 Avastin P. Chemo Improves Progression-Free Survival in Platinum-Resistant O.C.
Avastin Plus Chemotherapy Improves Progression-Free Survival in Platinum-Resistant Ovarian Cancer
The addition of Avastin® (bevacizumab) to standard chemotherapy doubled progression-free survival (PFS) in women with platinum-resistant ovarian cancer, according to the results of a study presented at the 2012 annual meeting of the American Society of Clinical Oncology (ASCO) in Chicago, Illinois
Each year in the United States, roughly 22,000 women are diagnosed with ovarian cancer and more than 15,000 die of the disease. Treatment for ovarian cancer commonly involves surgery and/or chemotherapy. Women who experience cancer progression during or within six months of treatment with a platinum-based chemotherapy regimen are considered to have platinum-resistant cancer. Researchers continue to study new approaches for treating platinum-resistant cancer.
Avastin is a targeted therapy that blocks a protein known as VEGF. VEGF plays a key role in the development of new blood vessels. By blocking VEGF, Avastin deprives the cancer of nutrients and oxygen and inhibits its growth. Currently, Avastin is used for the treatment of selected patients with lung cancer, colorectal cancer, kidney cancer, or glioblastoma—but previous studies have shown that it is active in the first- and second-line treatment of ovarian cancer.
The current study was a multi-center, international, randomized study that compared Avastin plus chemotherapy to chemotherapy alone in 361 patients with epithelial ovarian, fallopian tube or primary peritoneal cancer with disease progression within six months of their last dose of platinum therapy. All patient received one of three standard chemotherapy drugs typically offered in platinum-resistant cancer (paclitaxel, topotecan, or liposomal pegylated doxorubicin), depending on their prior experience with the drugs.
After a median follow-up of 13.5 months, 75 percent of the patients who received Avastin plus chemotherapy experienced a recurrence, compared to 91 percent of the patients who received chemotherapy alone. Median PFS was 6.7 months in the Avastin/chemotherapy group, compared to 3.4 months in the chemotherapy group.
Patients in the Avastin group experienced a higher rate of adverse events, including hypertension, gastrointestinal perforations, and fistula or abscesses. The rates of adverse events higher than grade 3 were equivalent between the two groups.
The researchers concluded that Avastin plus chemotherapy provides statistically significant and clinically meaningful improvement in progression-free survival in women with platinum-resistant ovarian cancer compared to treatment with chemotherapy alone. This marks the first time a combination treatment has been shown to significantly improve PFS in platinum-resistant ovarian cancer.
Reference:
Pujade-Lauraine E, Hilpert F, Weber B, et al. AURELIA: A randomized phase III trial evaluating bevacizumab (BEV) plus chemotherapy (CT) for platinum (PT)-
resistant recurrent ovarian cancer (OC). Presented at the 2012 annual meeting of the American Society of Clinical Oncology, June 1-5, 2012, Chicago, IL. Abstract LBA5002.
Knowledge is power. Are you facing a new diagnosis, recurrence, living with metastatic disease, or supporting a loved one through their cancer journey?
Sign up for monthly newsletters on ovarian cancer here.
Get the facts about ovarian cancer here.
Join ongoing discussions with other individuals affected by ovarian cancer in the CancerConnect private online ovarian cancer community here.
Copyright © 2018 CancerConnect. All Rights Reserved.