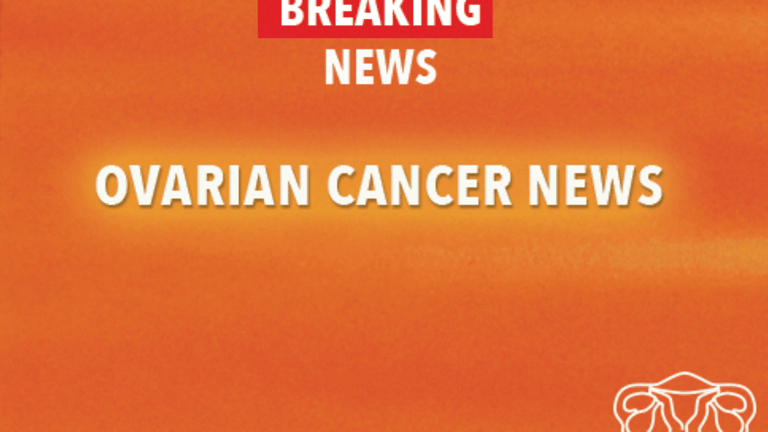 Avastin® May Provide Benefit in Recurrent Ovarian Cancer
Avastin® May Provide Benefit in Recurrent Ovarian Cancer
According to an article recently published in the International Journal of Gynecological Cancer, the targeted agent Avastin® (bevacizumab) plus chemotherapy may provide anticancer activity in patients with recurrent ovarian cancer.
Ovarian cancer is the most deadly of gynecologic cancers. A main reason that survival rates for ovarian cancer are so low is that the majority of patients are not diagnosed until the disease has already spread from its site of origin.
Recurrent ovarian cancer refers to cancer that has progressed or returned following prior therapy. Standard treatment options for recurrent ovarian cancer are limited, with chemotherapy remaining the cornerstone of therapy for this group of patients.
Avastin is an agent that is targeted against the vascular endothelial growth factor receptor (VEGF). VEGF is involved in the growth and replication of cancer cells. Avastin binds to VEGF, resulting in a reduction or prevention of cellular growth. Avastin tends to have fewer overall side effects than chemotherapy.
Researchers involved in a multicenter trial recently conducted a clinical trial to evaluate Avastin in the treatment of recurrent ovarian cancer. This trial included 62 patients with recurrent ovarian cancer; 12 patients were treated with Avastin only, and the remaining 50 were treated with Avastin plus chemotherapy.
Anticancer responses were achieved in 36% of patients overall.
Anticancer responses were achieved in 40% of patients treated with Avastin plus chemotherapy compared with only 10% treated with Avastin only.
Side effects were significantly increased with the addition of chemotherapy.
The researchers concluded that a combination of chemotherapy plus Avastin provides anticancer activity in recurrent ovarian cancer. Longer follow-up is necessary to determine if this combination can improve long-term outcomes for these patients. Furthermore, researchers are evaluating a potential connection between certain variables and the risk of gastrointestinal perforation (hole in the gastrointestinal track), which occurred in 7% of patients in this trial.
Patients with recurrent ovarian cancer may wish to speak with their physician regarding their individual risks and benefits of participation in a clinical trial further evaluating Avastin or other promising therapeutic agents. Two sources of information regarding ongoing clinical trials include the National Cancer Institute (www.cancer.gov) and www.eCancerTrials.com.
Reference: Wright JD, Secord AA, Numnum TM, et al. A multi-institutional evaluation of factors predictive of toxicity and efficacy of bevacizumab for recurrent ovarian cancer. International Journal of Gynecological Cancer [early online publication]. July 21, 2007.
Related News:Further Evidence that Avastin® Provides Disease Stabilization in Recurrent Ovarian Cancer(07/28/2006)
Copyright Ovarian Cancer Information Center on CancerConsultants.com
Copyright © 2018 CancerConnect. All Rights Reserved.