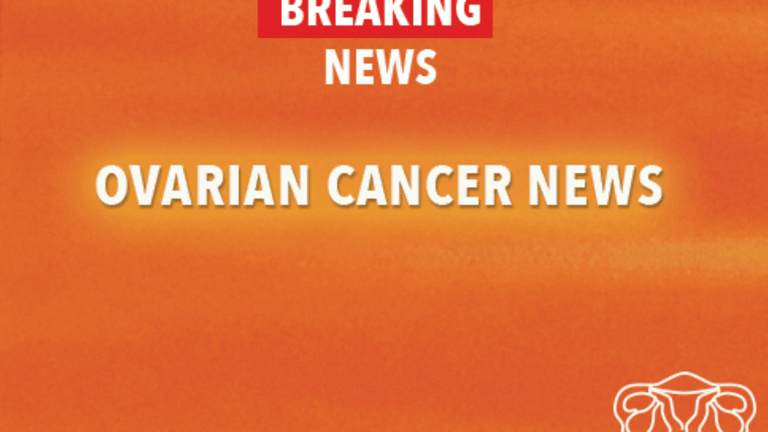 Avastin® Effective for Recurrent Ovarian Cancer
Avastin® Effective for Recurrent Ovarian Cancer
According to an article recently published in the Journal of Clinical Oncology, the targeted agent Avastin® (bevacizumab) appears to be effective and well tolerated for the treatment of recurrent ovarian cancer.
Ovarian cancer is the most deadly of gynecologic cancers. A significant reason that survival rates for ovarian cancer are so low is that the majority of patients are not diagnosed until the disease has already spread from its site of origin.
Recurrent ovarian cancer refers to cancer that has progressed or returned following prior therapy. Standard treatment options for recurrent ovarian cancer are limited, with chemotherapy remaining the basis of therapy. However, long-term survival for patients with recurrent ovarian cancer remains suboptimal. Research continues to evaluate novel ways to treat this disease.
Avastin is an agent that is targeted against the vascular endothelial growth factor receptor (VEGF). VEGF is involved in the growth and replication of cancer cells. Avastin binds to VEGF, resulting in a reduction or prevention of cellular growth. Avastin tends to have fewer overall side effects than chemotherapy.
Researchers from several medical institutions in the United States recently conducted a clinical trial to evaluate treatment with Avastin in patients with ovarian cancer. This trial included 62 patients whose cancer had either not responded to prior chemotherapy or had recurred following treatment with prior chemotherapy. Two-thirds of patients had received two prior treatment regimens. All patients were treated with Avastin as a single agent for 21 days.
21% of patients experienced a complete or partial regression of their cancer.
The median duration of anticancer responses was 10 months.
40% of patients survived at least six months without their cancer progression.
Median overall survival was 17 months.
Prior responses to chemotherapy, age of the patient, number of prior chemotherapy regimens, or their ability to perform tasks of daily living were not associated with outcomes with treatment with Avastin in terms of cancer progression or death.
The researchers concluded that Avastin appears to provide anticancer activity and is generally well tolerated for patients with ovarian cancer who have received prior therapy. The authors state that an additional clinical trial further evaluating Avastin for patients with this disease is merited.
Patients with recurrent ovarian cancer may wish to speak with their physician regarding their individual risks and benefits of participation in a clinical trial further evaluating Avastin or other promising therapeutic agents. Two sources of information regarding ongoing clinical trials include the National Cancer Institute (www.cancer.gov) and www.eCancerTrials.com.
Reference: Burger R, Sill M, Monk B, Greer B, Sorosky J. Phase II trial of bevacizumab in persistent or recurrent epithelial ovarian cancer or primary peritoneal cancer: a gynecologic oncology group study. Journal of Clinical Oncology. 2007;25:5165-5171.
Related News:Avastin® May Provide Benefit in Recurrent Ovarian Cancer (10/03/2007)
Copyright Ovarian Cancer Information Center on CancerConsultants.com
Copyright © 2018 CancerConnect. All Rights Reserved.