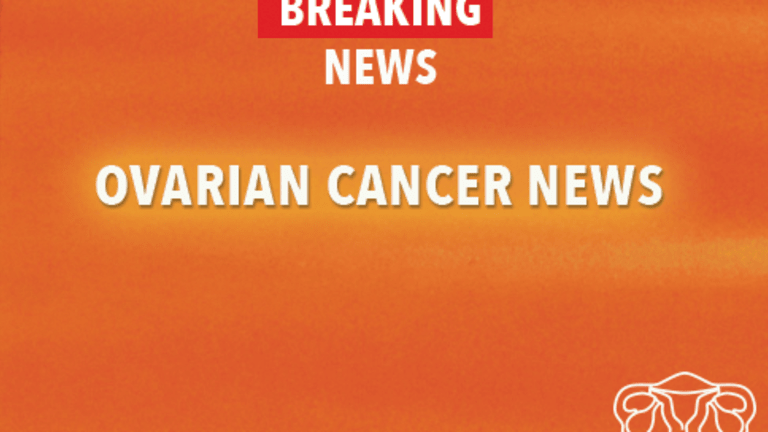 Avastin Approved by the FDA for Recurrent Ovarian Cancer
Avastin Approved by the FDA for Recurrent Ovarian Cancer
The FDA approval was based on the results of the AURELIA clinical trial, which involved 361 women with ovarian cancer that had recurred less than 6 months after their most recent platinum-based chemotherapy treatment. The   phase III trial compared chemotherapy alone or in combination with Avastin.
Each year in the United States, roughly 22,000 women are diagnosed with ovarian cancer and more than 15,000 die of the disease. Treatment for ovarian cancer commonly involves surgery and/or chemotherapy. Women who experience cancer progression during or within six months of treatment with a platinum-based chemotherapy regimen are considered to have platinum-resistant cancer. Researchers continue to study new approaches for treating platinum-resistant cancer.
Avastin is a targeted therapy that blocks a protein known as VEGF. VEGF plays a key role in the development of new blood vessels. By blocking VEGF, Avastin deprives the cancer of nutrients and oxygen and inhibits its growth.
The trial demonstrated a 62% reduction in the risk of cancer progression or death for the Avastin treated patients. The best results were observed when patients received Avastin combined with paclitaxel. The Avastin, paclitaxel treated patients on average experienced a 6 month improvement in time to cancer progression and a near doubling in overall survival (22.4 versus 13.2 months).
Some side effects were more common in the Avastin treated patients and these included neutropenia, peripheral sensory neuropathy, and hypertension each occurring in more than 15% of patients. Gastrointestinal perforation, a complication known to occur with Avastin was reported in 1.7% of patients.
The FDA approval is the first new treatment option for platinum-resistant recurrent ovarian cancer in 15 years, according to drug developer Roche/Genentech.
Copyright © 2018 CancerConnect. All Rights Reserved.