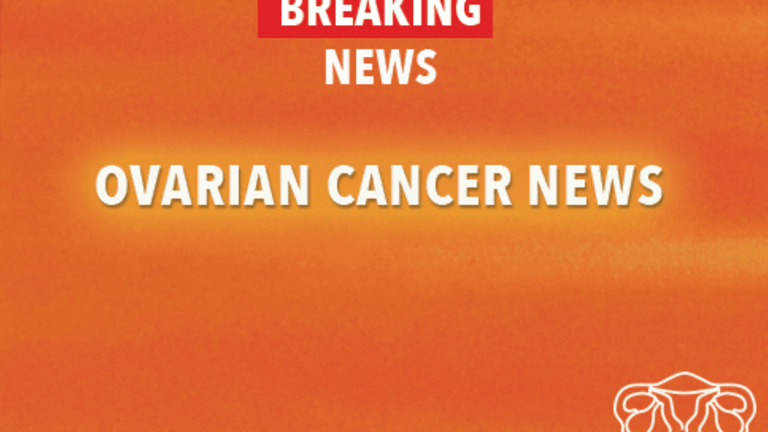 Avastin® Active Against Refractory Ovarian Cancer
Avastin® Active Against Refractory Ovarian Cancer
Two recent publications in the journal Gynecologic Oncology suggest that Avastin® (bevacizumab) may have a role in the treatment of refractory ovarian cancer.
Approximately 25,000 new cases of ovarian cancer are diagnosed in the U.S. each year. Unfortunately, ovarian cancer is often difficult to treat and the cancer often recurs, requiring multiple chemotherapy treatment regimens.
Once the cancer stops responding to standard therapies, it is referred to as "refractory". Since patients with refractory ovarian cancer have limited effective treatment options, researchers continue to evaluate new therapeutic approaches for this group of patients.
Avastin belongs to a of drugs called monoclonal antibodies. Avastin produces its anticancer effects by targeting vascular endothelial growth factor (VEGF) and preventing the interaction of VEGF with its receptors.
VEGF, a type of protein, is important in a process leading to cellular growth, replication, and spread, and new blood vessel formation. Avastin binds to VEGF and inhibits its normal effects. It reduces the growth and spread of cancer cells by inhibiting the growth of new blood vessels, making it harder for the tumor to grow.
Currently, Avastin is approved for the initial treatment of advanced colorectal cancer in combination with 5-fluorouracil-based therapy. Avastin continues to be evaluated with different chemotherapy combinations and targeted agents. Although it is demonstrating impressive results in various types of cancer, there has been only a single report of activity against ovarian cancer. Two recent publications build on this report.
Researchers from Walter Reed Army Medical Center have reported sustained responses in three patients with recurrent, refractory, well-differentiated ovarian cancer treated with Avastin alone.[1] These responses were described by the authors as "dramatic" and lasted 15 months in two patients and 22 months in one patient.
Researchers from Ohio State University evaluated Avastin plus chemotherapy with Taxol® (paclitaxel) or Taxotere® (docetaxel) in 10 patients with advanced, recurrent, refractory ovarian cancer.[2] The nine patients with available information all experienced a decline in serum CA125 levels. After a median of three cycles of therapy, five patients have had an increase in CA125 levels while three had normalization of levels and another has had continued improvement. Treatment provided relief of pain, nausea, and accumulation of fluid in the abdomen (ascites).
These results suggest that Avastin warrants further study in the treatment of ovarian cancer.
References:
[1]Bidus MA, Webb JC, Seidman JD, et al. Sustained response to bevacizumab in refractory well-differentiated ovarian neoplasms.

Gynecologic Oncology. 2006;May 11;[Epub ahead of print].
[2] Cohn DE, Valmadre S, Resnick KE, et al. Bevacizumab and weekly taxane chemotherapy demonstrates activity in refractory ovarian cancer. Gynecologic Oncology. 2006;March 7; [Epub ahead of print].
Related News:Updated Guidelines for Treatment of Ovarian Cancer (3/27/2006)
Copyright © 2018 CancerConnect. All Rights Reserved.