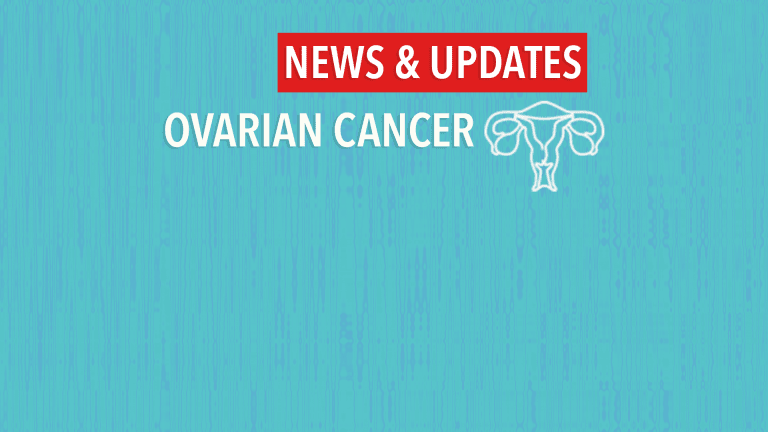 Aspirin as Ovarian Cancer Prevention? Research Says Maybe
Does aspirin prevent ovarian cancer?
by Dr C.H. Weaver M.D. 5/2020
Some evidence suggests that an aspirin a day may reduce the risk of ovarian cancer but more research is needed before your doctor will routinely prescribe it for prevention. (1,2)
You may know that low doses of aspirin, taken daily, can help reduce the risk of several serious health issues. Studies have also found that an aspirin regimen might help prevent cardiovascular disease and certain cancers (such as colon and other GI cancer), and it now appears that we might be able to add ovarian cancer to the list.
A study, conducted by the National Cancer Institute (NCI), found that women who take aspirin daily might have 20 percent reduced risk of ovarian cancer, and an even greater reduction with low-dose aspirin. (1)
New findings about prevention of any form of cancer are always good news, but when it comes to ovarian cancer, promising ways to reduce risk are particularly welcome. There are currently no standard screening measures for the disease, and symptoms can be misleading because they're similar to gastrointestinal and other common health issues. As a result, ovarian cancer is often not diagnosed until it's reached advanced, hard-to-treat stages.
Why this promise with aspirin? Drugs that fight inflammation in the body, such as aspirin and non-aspirin NSAIDs (nonsteroidal anti-inflammatory drugs) may help reduce the risk of diseases that are associated with inflammation. These include cancer, diabetes, and cardiovascular disease.
Researchers with the NCI evaluated women who used aspirin, non-aspirin NSAIDs (such as ibuprofen and naproxen), or acetaminophen (Tylenol®) to find out if these drugs might lower risk of ovarian cancer. They found that women who took aspirin daily had a 20 percent lower risk of ovarian cancer than women who used aspirin less frequently. The risk-reduction was even greater among women you used low-dose aspirin.
Aspirin appeared to offer the best chance of risk reduction compared with non-aspirin NSAIDs or acetaminophen. Though women who used non-aspirin NSAIDs also appeared to have a lower risk of ovarian cancer, the reduction was just 10 percent compared with 20 percent for aspirin. Acetaminophen didn't appear to reduce risk, likely because the drug is not an anti-inflammatory.
This study is consistent with other research - The Iowa Women's Health Study also found that regular aspirin use may reduce the risk of developing ovarian cancer but did not appear to affect the risk of endometrial cancer. (4)
To evaluate the link between aspirin and non-aspirin NSAIDS and risk of ovarian and endometrial cancer researchers evaluated information from the Iowa Women's Health Study. The study began in 1992 and enrolled roughly 20,000 women between the ages of 58 and 76 years.
During 15 years of follow-up, 311 study participants were diagnosed with endometrial cancer and 167 were diagnosed with ovarian cancer.
Compared with women who reported no use of aspirin, risk of ovarian cancer was 17% lower among women who used aspirin less than two times per week, 23% lower among women who used aspirin between two and five times per week, and 39% lower among women who used aspirin six or more times per week.
Use of non-aspirin NSAIDS did not affect the risk of ovarian cancer
Neither aspirin nor non-aspirin NSAIDS affected the risk of endometrial cancer.
It's still too early in the research process to accept aspirin as a proven preventive measure against ovarian cancer. In other words, researchers on the study don't recommend that physicians start prescribing it as such just yet.
And be wary of starting your own daily aspirin regimen, whether for ovarian cancer of other diseases. Regular use of aspirin can cause severe side effects (including internal bleeding), so you'll want to discuss daily use with your doctor.
For now it's good to know that if you've doctor has already approved daily aspirin to reduce your risk of other diseases, you may also be taking a step toward preventing ovarian cancer.
Reference:
Trabert B, Ness RB, Lo-Ciganic WH, et al. Aspirin, Nonaspirin Nonsteroidal Anti-inflammatory Drug, and Acetaminophen Use and Risk of Invasive Epithelial Ovarian Cancer: A Pooled Analysis in the Ovarian Cancer Association Consortium. Journal of the National Cancer Institute. 2014;106 (2):doi:10.1093/jnci/djt431.
Society of Gynecologic Oncologists, 32nd Annual Meeting, March 2-7, 2001)
Acta Obstetricia et Gynecologica Scandinavica. 2012; 91(9): 1094-1102.
Prizment AE, Folsom AR, Anderson KE. Nonsteroidal anti-inflammatory drugs and risk for ovarian and endometrial cancers in the Iowa Women's Health Study. Cancer Epidemiology, Biomarkers, and Prevention. 2010;19:435-442.