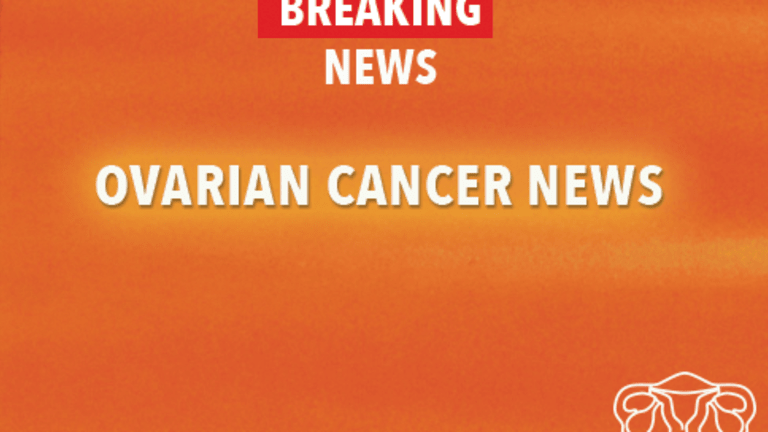 Aranesp® and Epoetin Alfa Do Not Increase Blood Clots in Ovarian Cancer
Aranesp® and Epoetin Alfa Do Not Increase Blood Clots in Ovarian Cancer
Aranesp® and Epoetin Alfa Do Not Increase Blood Clots in Ovarian Cancer
According to an article recently published in Gynecologic Oncology, use of Aranesp® (darbepoetin alfa) or epoetin alfa (Procrit® or Epogen®) does not appear to increase the risk of developing medical complications due to blood clots in patients with ovarian or peritoneal (thin lining of the abdominal cavity) cancer who have chemotherapy-induced anemia.
Anemia is a common side effect of chemotherapy and cancer. It is characterized by low levels of circulating red blood cells, which are responsible for delivering oxygen to tissues throughout the body. Anemia is often measured by levels of hemoglobin, which is a component of red blood cells. Common symptoms of anemia are severe fatigue, shortness of breath, diminished activity levels, and a reduced overall feeling of well-being.
Severe anemia often requires treatment with blood transfusions, which have associated risks of infection, rejection, and increased medical costs. Furthermore, severe anemia may cause a delay in cancer treatment, resulting in less favorable chances of a cure or optimal long-term survival.
Use of medications to treat anemia caused by chemotherapy has been shown to have several benefits in cancer patients, including improved quality of life and decreased need for blood transfusions. Medications such as epoetin alfa and Aranesp stimulate the body to produce more red blood cells, ultimately reducing anemia and its long-term effects. Controlled clinical trials have already demonstrated Aranesp's ability to reduce the need for blood transfusions and improve quality of life among patients with various types of cancers whose anemia is caused by treatment with chemotherapy. Aranesp is currently approved by the FDA for the treatment of patients with non-hematologic (not originating from the blood) cancers whose anemia is caused by treatment with chemotherapy.
Results from a recent study evaluating Aranesp among cancer patients with anemia caused by the disease itself versus anemia caused by treatment with chemotherapy demonstrated that Aranesp did not improve outcomes and may have reduced survival among these patients. Furthermore, results from recent studies have indicated that use of these agents may increase the risk of medical complications associated with blood clots in patients with breast or ovarian cancer. However, because results from previous studies have demonstrated that Aranesp reduces blood transfusions and may improve survival when used according to its FDA indication, researchers continue to evaluate Aranesp in cancer patients treated with chemotherapy.
Researchers from the University of North Carolina at Chapel Hill recently evaluated data including 364 women diagnosed with ovarian or peritoneal cancer. The study included over 10 years of data from women with chemotherapy-induced anemia; 90 women received either Aranesp or epoetin alfa, and 253 did not.
The incidence of blood clots in deep veins was 6.7% in the group that received either Aranesp or epoetin alfa and 5.1% in the group that did not receive treatment for anemia; these findings did not reach statistical significance (the small difference in these results could have happened by chance alone).
The researchers concluded that treatment with Aranesp or epoetin alfa does not increase the risk of blood clots occurring in deep veins among patients with ovarian or peritoneal cancers who have chemotherapy-induced anemia. They stated, "A randomized trial is needed to further explore this issue and to detail the safety and efficacy of these agents in patients with various other cancers." Patients diagnosed with ovarian or peritoneal cancers who are to undergo treatment with chemotherapy may wish to speak with their physician regarding their individual risks and benefits of treatment with Aranesp or Procrit.
Reference: Westin S, Skinner E, Funk M, et al. Incidence of symptomatic deep venous thrombosis with epoetin alfa or darbepoetin alfa treatment of anemia in patients with ovarian or primary peritoneal cancer. Gynecologic Oncology. 2007; 105: 414-417.
Related News:FDA Issues Advisory Regarding Use of Red-blood Cell Boosters (3/12/2007)
Copyright Ovarian Cancer Information Center on CancerConsultants.com
Copyright © 2018 CancerConnect. All Rights Reserved.