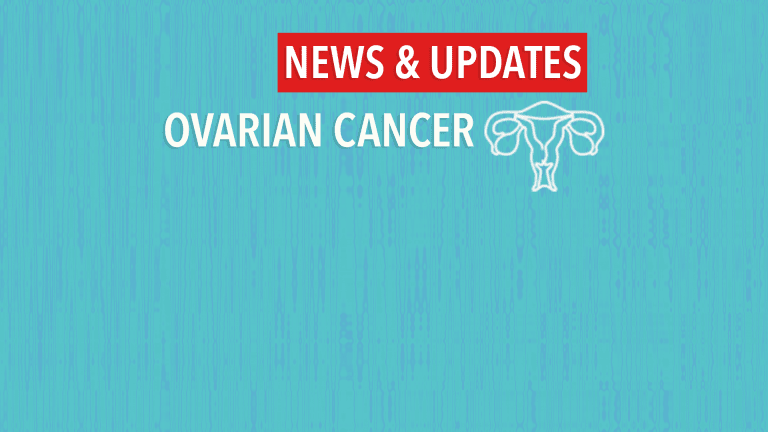 Additional Surgery Does Not Improve Survival For Women With Ovarian Cancer
Additional Surgery Does Not Improve Survival For Women With Advanced Ovarian Cancer.
A recent article in the New England Journal of Medicine reports that for patients with advanced ovarian carcinoma, surgery following postoperative chemotherapy does not improve overall survival or progression-free survival.
Ovarian cancer is a malignancy that arises from various different cells within the ovaries. Ovarian cancer accounts for 4 percent of cancers among women and is the fifth leading cause of cancer related deaths. Unfortunately, most ovarian cancers are not detected until the disease has progressed into the upper abdomen or other sites in the body. Current treatment for ovarian cancer consists of surgery, chemotherapy and sometimes radiation. During surgery, the surgeon removes both ovaries, fallopian tubes, nearby lymph nodes, surrounding fatty tissue and any other sites that may contain cancer. Optimally, the surgeon will attempt to remove all cancer leaving no more than 1 cubic centimeter of cancer in the abdomen. Secondary surgery after chemotherapy remains controversial because it is unclear if further surgery produces better outcomes than surgery followed by chemotherapy alone.
In this recent trial, 550 women diagnosed with advanced ovarian cancer were enrolled within six weeks of their primary surgery. Each patient received 3 cycles of cisplatin and paclitaxel chemotherapy. After completion of chemotherapy, if there was no evidence of progressive disease, patients were then randomly assigned to either undergo a secondary surgery followed by 3 more cycles of chemotherapy, or 3 more cycles of chemotherapy alone. Of the 550 women enrolled, 216 were assigned to receive secondary surgery, and 208 were assigned to have 3 more cycles of chemotherapy alone. Surgery was declined or medically contraindicated in 15 of the patients designated to have secondary surgery.
Results of the study indicate that by March of 2003, 296 patients had died and 82 had progressive disease. Overall, progression-free survival in the group that received the secondary surgery and further chemotherapy was insignificant when compared to the group who received chemotherapy alone.
Researchers concluded that for patients with advanced ovarian cancer who had received primary surgery, the addition of secondary surgery after chemotherapy with cisplatin and paclitaxel did not improve progression-free survival or overall survival. Patients may wish to speak to their physician regarding surgical and treatment options.
Reference: Rose P, Nerenstone S, Brady M, et al. Secondary Surgical Cytoreduction for Advanced Ovarian Carcinoma. The New England Journal of Medicine. 2004; 351: 2489-2497.