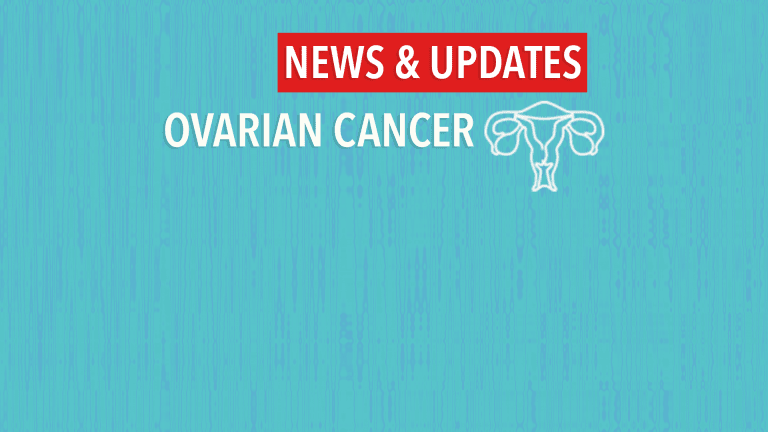 Addition of Radiation to Chemotherapy Shows Promise in Ovarian Cancer
Addition of Radiation to Chemotherapy Shows Promise in Ovarian Cancer
A recent study in the journal Gynecologic Oncology reports that for patients with epithelial ovarian cancer, radiation to the abdomen and pelvis may be useful in conjunction with chemotherapy.
Ovarian cancer is a malignancy that arises from various different cells within the ovaries. Ovarian cancer accounts for 4% of cancers among women and is the fifth leading cause of cancer related deaths. Unfortunately, most ovarian cancers are not detected until the disease has progressed to other sites in the abdomen or other organs in the body. Current treatment for ovarian cancer includes surgery, chemotherapy and sometimes radiation.
This study, conducted between 1970-1976, enrolled 94 women with stage I-III epithelial ovarian cancer. The subjects included 19 patients with stage I disease, 25 with stage II and 50 with stage III disease. Each patient was treated with radiation to the upper abdomen at a dose of 20Gy and radiation of the pelvis of 50Gy. Following radiation, patients were treated with an oral chemotherapy drug called melphalan 1mg/kg for each course.
Results of the study found that among all the stages, the survival rate at 5 years was 42%, at 10 years was 30%, and at 25 years was 17%. Disease-free survival rates were 48% at 5 years and remained at 45% from 10-25 years. Only 2 of the patients whose disease recurred experienced their recurrence after the first 27 months. No recurrences or treatment-related deaths were seen after 8 years. When evaluated by stage, disease-free survival rates for stage I patients was 95% from 5-25 years. Disease-free survival among stage II patients was 70% at 5 years, 60% at 25 years, and 20% from 5-25 years. Side effects were tolerable, with 98% of patients completing the total prescribed dose of radiation. Long-term side effects included a 12% small bowel obstruction rate and a 3% rate of a secondary malignancy in the blood or thrombocytopenia (low platelet count).

Researchers concluded that these results are equal to those achieved in the last 30 years with multi-agent chemotherapy drugs and they believe that radiation along with chemotherapy may be useful for patients being treated for ovarian cancer.
Reference: Dusenbery K, Bellairs E, Potish R, et al. Twenty Five Year Outcome of Sequential Abdominal Radiotherapy and Melphalan: Implications for Future Management of Epithelial Carcinoma of the Ovary. Gynecologic Oncology. 2005; 96: 307-313.