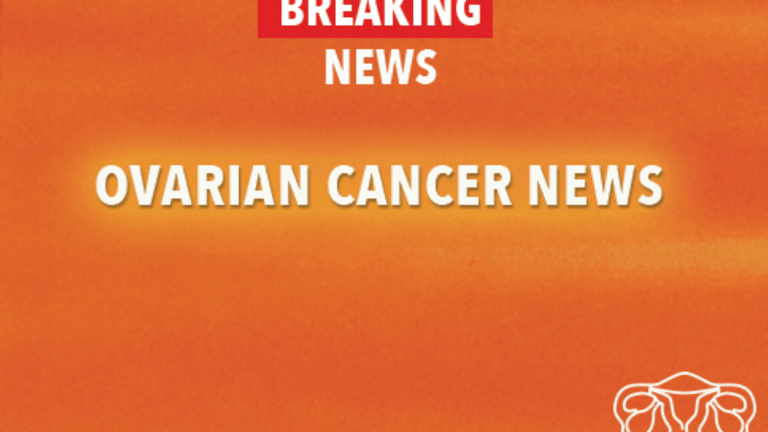 Addition of Hycamtin to Standard Therapy Doesn't Improve Survival in Ovarian C.
Addition of Hycamtin® to Standard Therapy Does Not Improve Survival in Advanced Ovarian Cancer
According to results recently published in the Journal of the National Cancer Institute, the addition of Hycamtin® (topotecan) to the standard chemotherapy combination including carboplatin (Paraplatin®) and Taxol® (paclitaxel) did not improve survival compared to carboplatin/paclitaxel in the treatment of advanced ovarian cancer.
Ovarian cancer is the fourth leading cause of cancer death among women in the U.S.; according to the American Cancer Society, an estimated 22,220 new cases were diagnosed in 2005.
Over the past 10 years, platinum-based chemotherapy regimens (regimens containing carboplatin or cisplatin) have become the mainstay of treatment for women with advanced ovarian cancer. Most commonly, the chemotherapy regimen containing a platinum plus paclitaxel is used for the treatment of advanced ovarian cancer.
Advanced ovarian cancer refers to cancer that has spread from the ovary to several or distant sites in the body. Unfortunately, long-term survival remains poor for patients with this disease. Researchers therefore continue to evaluate new regimens and combinations of chemotherapy agents for ovarian cancer.
Researchers from Europe recently conducted a phase III clinical trial (phase of trial prior to FDA review) to evaluate the addition of Hycamtin to caboplatin/paclitaxel in the treatment of advanced ovarian cancer. This trial included 1,308 patients who had not received prior therapy. They were treated with either Hycamtin/carboplatin/paclitaxel or carboplatin/paclitaxel and were directly compared.
Progression-free survival was 18 months for both groups of patients.
At three years, overall survival was 57% in both groups of patients.
There were more serious side effects in the group of patients treated with Hycamtin/caboplatin/paclitaxel than those treated with carboplatin/paclitaxel only.
The researchers concluded that anticancer response rates, progression-free survival, and overall survival were not improved with the addition of Hycamtin to carboplatin/paclitaxel for the treatment of advanced ovarian cancer. Patients with advanced ovarian cancer may wish to speak with their physician regarding their individual risks and benefits of participating in a clinical trial further evaluating novel therapeutic approaches for the treatment of their disease.
Reference: Pfisterer j, Weber B, Reuss A, et al. Randomized Phase III Trial of Topotecan Following Carboplatin and Paclitaxel in First-line Treatment of Advanced Ovarian Cancer: A Gynecologic Cancer Intergroup Trial of the AGO-OVAR and GINECO. Journal of the National Cancer Institute. 2006;98: 1036-1045.
Related News:
Updated Guidelines for Treatment of Ovarian Cancer (3/27/2006)
Combination of Chemotherapy Does not Improve Outcome in Advanced Ovarian Cancer (5/20/2005)
Copyright © 2018 CancerConnect. All Rights Reserved.