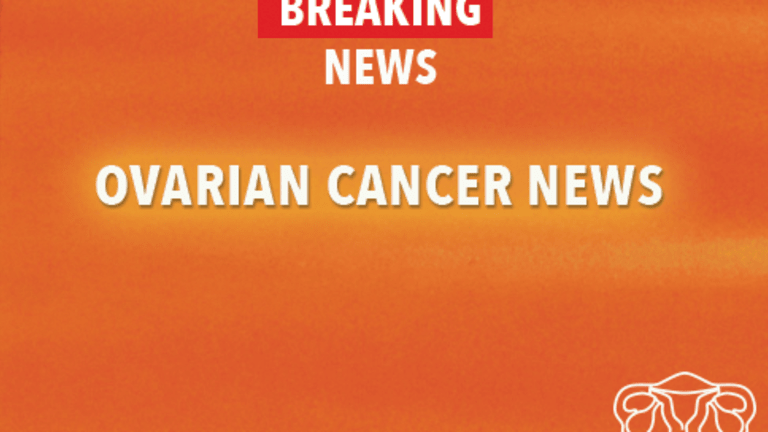 A New Treatment Combination Improves Responses in Ovarian Cancer Patients
A New Treatment Combination Improves Responses in Ovarian Cancer Patients
A new treatment combination consisting of 3 chemotherapy agents administered in a staggered time arrangement appears to improve anti-cancer responses in patients with advanced ovarian cancer, according to a recent article published in Journal of Oncology.
Ovarian cancer is a common malignancy occurring in women in the United States, with about 25,000 new cases diagnosed each year. The ovary makes female hormones and stores all the eggs that are released once a month during ovulation. There are two ovaries, one on each side of the uterus. The earlier ovarian cancer is detected, the higher the cure rate. Unfortunately, because ovarian cancer begins deep in the pelvis and often does not cause any symptoms until advanced stages, the disease often goes unnoticed until it has reached a stage where it is incurable. Most women with ovarian cancer have advanced disease at the time of diagnosis. This means the cancer has spread from the ovary to other body locations within the abdomen, such as the surface or inside of the liver, intestine, or lymph nodes. Although treatment outcomes have improved for women with advanced ovarian cancer, overall survival for these patients is poor. Researchers have been evaluating a variety of different treatment strategies in order to prolong survival for these patients.
One treatment approach involves the use of a combination of chemotherapy agents, each of which kills cancer cells through a different mechanism. One problem with this treatment approach is the severe side effects that may be caused in patients. If side effects become too severe, patients may not be able to receive effective doses or frequencies of treatment.
A recent clinical trial evaluated a treatment regimen involving 3 chemotherapy agents given in a time-staggered manner for patients with advanced ovarian cancer. This regimen was used in an attempt to decrease the chances of patients developing side effects caused by combination chemotherapy, while maintaining optimal anti-cancer effects. The regimen consisted of the administration of 4 courses of cisplatin plus topotecan followed by 4 courses of cisplatin plus paclitaxel. Patients underwent surgery prior to chemotherapy or in between courses.
Nearly 80% of the women in this trial achieved a complete or partial disappearance of their cancer following treatment. This treatment was generally well-tolerated; however, there was one treatment related death. The average survival time has not yet been reached; therefore researchers cannot yet compare survival data to the data from other treatment regimens.
These results are encouraging for patients with advanced ovarian cancer, as the prognosis is poor for these patients following standard therapy. Future clinical trials further investigating the effectiveness of this treatment regimen are upcoming. Patients with advanced ovarian cancer may wish to speak with their physician about the risks and benefits of participating in a clinical trial utilizing this treatment regimen. (Journal of Clinical Oncology, Vol 18, No 24, pp 4038-4044, 2000)
Copyright © 2018 CancerConnect. All Rights Reserved.