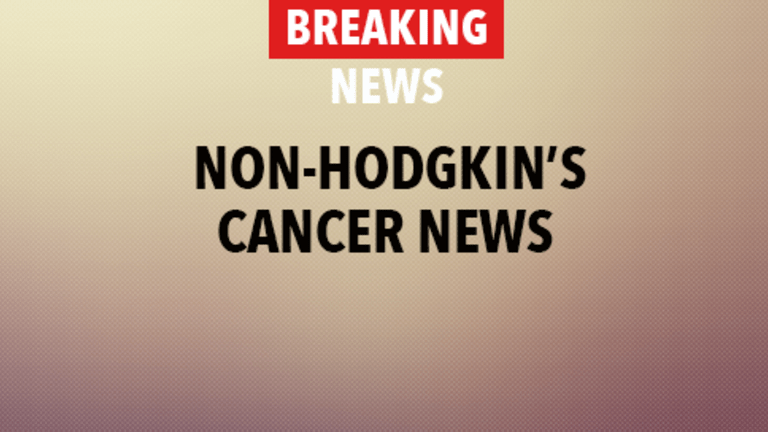 Zevalin Used with Stem Cell Transplantation for Chemo-Refractory, Aggressive NHL
Zevalin® Used with Autologous Stem Cell Transplantation Effective for Chemo-Refractory, Aggressive NHL
According to results presented at the 42nd annual meeting of the American Society of Clinical Oncology (ASCO), the use of Zevalin® (Yttrium 90 Ibritumomab Tiuxetan) in conjunction with high-dose chemotherapy and autologous stem cell transplantation provides an effective treatment option for patients with aggressive non-Hodgkin's lymphoma (NHL) that has recurred following prior therapy.
Non-Hodgkin's Lymphoma (NHL) is a form of cancer that begins in the cells of the lymph system (spleen, thymus, tonsils, bone marrow, lymph nodes, and circulating immune cells). Lymphocytes are the main cells in the lymph system and exist in two forms: B and T-cells. Each of these cells serves a specific function in aiding the body fight infection.
In NHL an excessive amount of atypical (cancerous) lymphocytes accumulates in the lymph system. These lymphocytes can crowd and suppress the formation and function of other immune and blood cells.
Non-Hodgkin's lymphoma is categorized by the type of lymphocyte it involves and further defined by the rate at which the cancer grows. The appearance of the cells under a microscope indicates the growth rate. High-grade or aggressive NHL is the fastest growing, whereas low-grade or indolent lymphoma develops slowest. Lymphoma that has returned following therapy is classified as recurrent; refractory lymphoma is cancer that has stopped responding to standard therapies.
The biological agent Zevalin is approved for treatment of recurrent or refractory indolent B-cell NHL. It uses a combination of mechanisms to target and kill cancer cells:
Zevalin is comprised of ibritumomab, a monoclonal antibody that is attached to a radioactive substance called Yttrium 90 (90Y). The monoclonal antibody portion of Zevalin binds to proteins (CD 20 antigens) found only on the surface of B-cells. When Zevalin binds to the cancer cells, the immune system is stimulated to attack the cancer cells while the attached 90Y destroys these cells by spontaneous radiation emission.
Researchers speculate that Zevalin may also produce anticancer effects through additional mechanisms not fully understood at present.
This type of treatment not only provides anticancer treatment through separate strategies, but also delivers greater amounts of radiation to the cancer cells than external radiation therapy. Additionally, radiation exposure to normal cells is minimized.
Treatment with Zevalin includes initial administration of Rituxan® (rituximab), even in patients who have stopped responding to therapy with Rituxan alone. Rituxan is a monoclonal antibody that also binds to B-cells and is used commonly in the treatment of B-cell NHL. Zevalin is currently approved for the treatment of slow-growing (low-grade) NHL that has stopped responding to standard therapies. It continues to be evaluated in various stages and types of NHL.
A common approach in the treatment of NHL is a stem cell transplant. This involves high doses of therapy, followed by infusion of stem cells. Stem cells used in this process are immature blood cells that mature into one of three major types of blood cells when they are infused into the patient's bloodstream. A stem cell infusion is needed because high doses of therapy destroy a patient's blood cells, leaving patients susceptible to life-threatening infection, blood transfusions, and bleeding.
Patients may also undergo full-body radiation as part of the treatment regimen for NHL. However, full-body radiation is associated with the development of secondary cancers, as well as extensive side effects. Methods to reduce the use of full-body radiation are continually researched.
Researchers from Israel recently conducted a clinical trial to evaluate the effectiveness of Zevalin in patients with NHL. This trial included 20 patients with aggressive NHL that had stopped responding to prior chemotherapy. Patients were diagnosed with either mantle cell NHL, diffuse large cell NHL, or transformed follicular NHL. The median age was 55 years, and the median number of prior treatment regimens was three.
Treatment for this trial included Zevalin used prior to high-dose chemotherapy, referred to as BEAM, and an autologous stem cell transplant.
14 patients achieved complete response (CR) and four achieved a partial response (PR).
Estimated one-year survival is nearly 60%.
Estimated one-year progression-free survival is 53%.
The day 100 treatment-related mortality was 10%.
There were no incidences of early infusion reactions.
The researchers concluded that the inclusion of Zevalin into high-dose chemotherapy regimens may improve disease-free survival and overall survival compared to high-dose chemotherapy and stem cell transplantation alone in patients with aggressive NHL that has stopped responding to standard therapies. Given the aggressive nature of NHL in patients in this trial, as well as the history of several prior treatment regimens, the authors are encouraged by these results. Thus, they state that further study of Zevalin is warranted in this patient population.
Reference: Shimoni A, Zwass T, Oksman Y, et al. Ibritumomab Tiuxetan (90Y-Zevalin®) Combined with High-Dose Chemotherapy and Autologous Stem Cell Transplantation (SCT) in Patients with Chemo-Refractory Aggressive Non-Hodgkin's Lymphoma. Proceedings from the 42nd annual meeting of the American Society of Clinical Oncology. June 2006. Atlanta, GA.
​
Copyright © 2018 CancerConnect. All Rights Reserved.