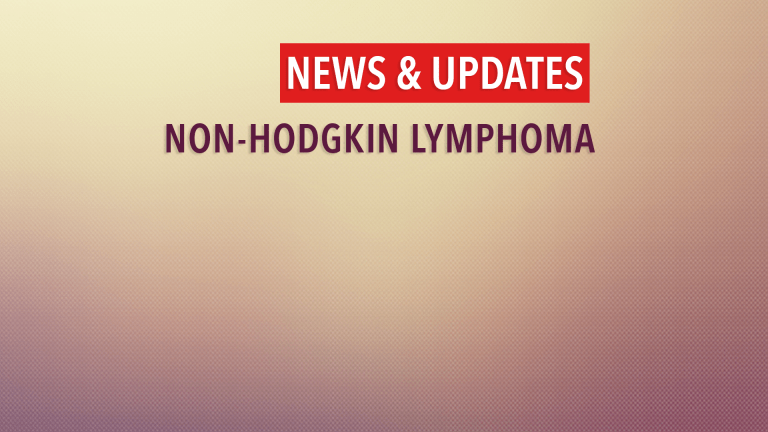 Xalkori Treatment for Anaplastic Large Cell Non-Hodgkin Lymphoma
FDA approves Xalkori for treatment of ALK positive Anaplastic Large Cell Lymphoma
by Dr. C.H. Weaver M.D. updated 1/2021
The U.S. Food and Drug Administration (FDA) approved Xalkori® (crizotinib) for the treatment of patients with relapsed or refractory systemic anaplastic large cell lymphoma (ALCL) that is anaplastic lymphoma kinase (ALK)-positive in January 2021.
About Anaplastic Large Cell Lymphoma
Anaplastic large cell lymphoma (ALCL) is a rare type of non-Hodgkin lymphoma (NHL), but one of the more common subtypes of T-cell lymphoma. ALCL comprises about two percent of all NHLs and approximately 20 percent of all T-cell lymphomas.(1,2) Some individuals with ALCL are ALK-positive and can be targeted with precision cancer medicines.
Biomarkers & Medicines to Target Them
Not all cancer cells are alike. They may differ from one another based on what genes have mutations. By testing an individual's cancer for specific unique biomarkers or genomic alterations doctors can identify genetic mutations or the proteins they produce and offer the most personalized treatment approach utilizing precision medicines. Precision cancer medicine uses targeted drugs and immunotherapies engineered to directly attack the cancer cells with specific abnormalities, leaving normal cells largely unharmed. Precision cancer medicines can be used both instead of and in addition to chemotherapy to improve treatment outcomes.
About Xalkori (crizotinib)
Xalkori is an oral precision cancer medication that blocks the protein produced by the abnormal anaplastic lymphoma kinase (ALK) gene. It works by works by binding with and inhibiting the action of the enzyme that is produced by the mutated gene. The drug was initially approved by the US Food and Drug Administration (FDA) for the treatment of advanced non-small lung cancer that has an abnormal version of the ALK gene, and researchers are studying its use in other cancers that are driven by the gene as well.
Xalkori® in Anaplastic Large Cell Lymphoma
The study leading to FDA approval included 26 patients aged 1 to 21 years with relapsed or refractory systemic ALK-positive ALCL who received at least one systemic treatment. All patients were treated with Xalkori until disease progression or unacceptable toxicity. Patients had the option to discontinue crizotinib treatment and undergo hematopoietic stem cell transplantation.
An independent review committee calculated an objective response rate of 88% and an 81% complete remission rate in these patients. Twenty-three patients achieved response to therapy and 39% maintained that response for at least 6 months, and 22% maintained a response for at least 12 months.
The majority of patients developed some gastrointestinal toxicity and one-third of patients experienced serious adverse reactions, most frequently from infection or neutropenia.
ALK Positive Cancers in Children
Abnormalities in the ALK gene are common in pediatric cancers and are present in 80 to 95 percent of anaplastic large cell lymphoma (ALCL), 50 percent of inflammatory myofibroblastic tumors (IMT), and 10 to 15 percent of aggressive neuroblastomas.
Researchers from the Children's Hospital of Philadelphia conducted a study that included 70 children whose cancer had progressed despite all standard therapies. When possible, tumors were tested for ALK abnormalities. Patients received one of six different doses of Xalkori, administered orally, twice a day and remained on the drug as long as it was well tolerated.
The results indicated that the drug stalled tumor growth and, in some cases, eradicated all signs of cancer. Seven out of eight patients with ALCL experienced a complete response, with no detectable disease. These responses have been long lasting—patients have remained on treatment with no progression for as long as 18 months.
The targeted agent appears to offer substantial benefit to patients with refractory neuroblastoma and IMTs as well. Two out of 27 patients with neuroblastoma experienced a complete response and 8 had no disease progression. There were eight neuroblastoma patients with a proven ALK abnormality and 2 of these patients experienced a complete response. Responses in these patients have lasted from 9 months to two years without progression—compared to a typical response period of 1 to 2 months. Patients with IMTs have experienced responses ranging from tumor shrinkage to complete tumor regression and responses have lasted for up to two years—notable because there are no other effective therapies for this disease. Overall, Xalkori was well-tolerated and mild adverse effects often resolved without changes in dosing.
References:
Drexler HG, Gignac SM, von Wasielewski R, et al. Pathobiology of NPM-ALK and variant fusion genes in anaplastic large cell lymphoma and other lymphomas. Leukemia 2000;14:1533–59.
Lymphoma Research Foundation. Getting the Facts. Anaplastic Large Cell Lymphoma. . Accessed May 2018.
Mossé, Yael & D. Voss, Stephan & S. Lim, Megan & Rolland, Delphine & Minard, Charles & Fox, Elizabeth & Adamson, Peter & Wilner, Keith & Blaney, Susan & J. Weigel, Brenda. (2017). Targeting ALK With Crizotinib in Pediatric Anaplastic Large Cell Lymphoma and Inflammatory Myofibroblastic Tumor: A Children's Oncology Group Study. Journal of Clinical Oncology. 35. JCO.2017.73.483.
Mosse Y, Balis FM, Lim MS, et al. Efficacy of crizotinib in children with relapsed/refractory ALK-driven tumors including anaplastic large cell lymphoma. ASCO 2012; Abstract 9500.
https://lymphoma.org/wp-content/uploads/2018/04/LRF_FACTSHEET_ANAPLASTIC_LARGE_CELL_LYMPHOMA.pdf