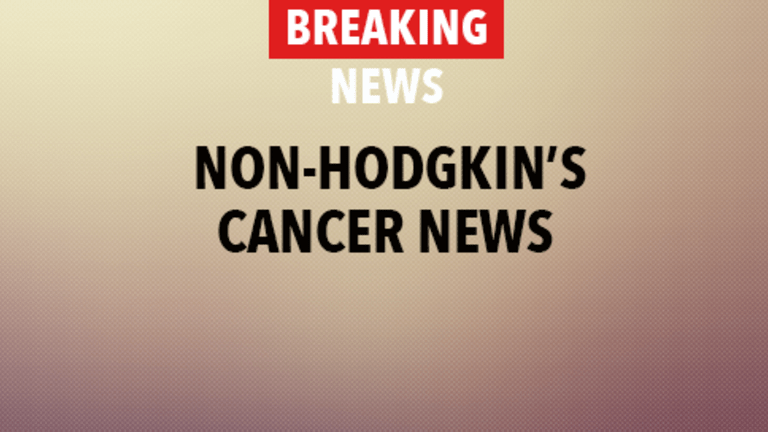 Veltuzumab Effective for Refractory Non-Hodgkin's Lymphoma
Veltuzumab Effective for Refractory Non-Hodgkin's Lymphoma.
Veltuzumab is safe and effective for patients with relapsed/refractory B-cell non-Hodgkin's lymphoma, according to the results of a study published in the Journal of Clinical Oncology.[1]
Non-Hodgkin's lymphoma (NHL) is a form of cancer that begins in the cells of the lymph system. It is characterized by excessive accumulation of cancerous lymphocytes, which can crowd the lymph system and suppress the formation and function of other immune and blood cells. Relapsed or refractory NHL refers to disease that has returned following therapy.
Veltuzumab is a humanized anti-CD20 antibody that differs structurally from Rituxan® (rituximab). It is currently being evaluated in clinical trials for the treatment of NHL and chronic lymphocytic leukemia (CLL).
A recent study included 82 patients with Stage III or IV NHL whose disease had progressed following treatment with one or more chemotherapy regimens that included Rituxan. All patients had one or more measurable lesions that were larger than 1.5 cm but smaller than 10 cm. The patients received weekly doses of veltuzumab (delivered via intravenous infusion) for four consecutive weeks.
The results indicated that veltuzumab was well-tolerated, with no grade 3-4 adverse events. Of 55 patients with follicular lymphoma, the overall response rate was 44%, with 27% of patients achieving a complete response. Patients who achieved a complete response had a median duration of response of 19.7 months. In marginal zone lymphoma, five of six patients experienced a response, with two achieving complete responses. In diffuse large B-cell lymphoma, three of seven patients achieved partial responses.
The researchers concluded that veltuzumab appeared safe and effective at all tested dose levels.
Reference:
[1] Morschhauser F, Leonard JP, Fayad L, et al. Humanized anti-CD20 antibody, veltuzumab, in refractory/recurrent non-Hodgkin's lymphoma: Phase I/II results. Journal of Clinical Oncology. 2009; 27: 3346-3353.
Copyright © 2018 CancerConnect. All Rights Reserved.