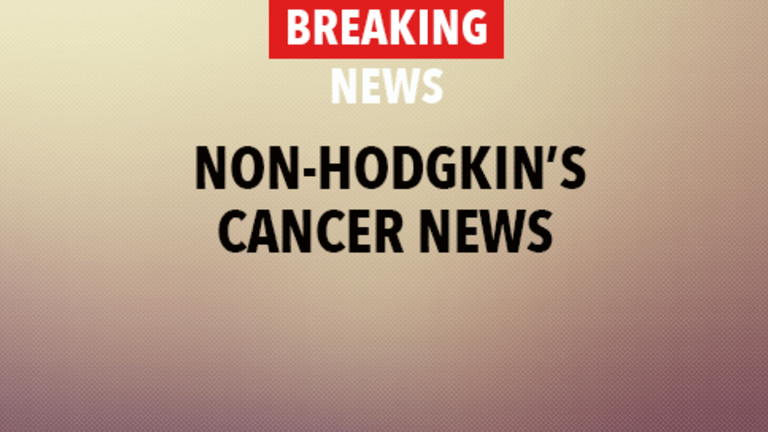 VELCADE® Treatment Improves Mantle Cell Lymphoma Outcomes
Initial Treatment with VELCADE® Improves Outcomes of Patients with (MCL)
The results of a large comparative clinical trial presented at the annual meeting of the American Society of Clinical Oncology demonstrated that VELCADE® (bortezomib)-based combination therapy demonstrated significant improvement in patients with previously untreated mantle cell lymphoma  (MCL) compared to treatment with standard therapy.
Non-Hodgkin's lymphoma (NHL) is a form of cancer that begins in the cells of the lymph system. It is characterized by the excessive accumulation of atypical (cancerous) lymphocytes. These lymphocytes can crowd the lymph system and suppress the formation and function of other immune and blood cells. MCL is a subset of NHL that accounts for approximately 5%–10% of all lymphomas. By the time MCL is diagnosed, it usually has already spread to the lymph nodes, bone marrow and other organs.
The clinical trials directly compared the VELCADE® based treatment regimen VcR-CAP with R-CHOP in 487 patients with newly diagnosed Stage II, III or IV MCL.  Patients treated with the VELCADE® based regimen had a 59 percent improvement in progression-free survival.  They remained without evidence of lymphoma progression for 24.7 months compared to only 14.4 months for those treated with the standard therapy.  The average overall survival had not been reached for patients who received the VELCADE-based therapy at the time of reporting but is in excess of 4.5 years.
Overall, there did not appear to be major differences in the reported side effects between the two treatment approaches, however VcR-CAP was associated with more bone marrow toxicity resulting in low platelet and white blood cell counts. In addition, approximately 30% of patients developed some grade of peripheral neuropathy with either treatment.
Reference:
Cavalli F, Rooney B, Pei L, et al. Randomized phase 3 study of rituximab, cyclophosphamide, doxorubicin, and prednisone plus vincristine (R-CHOP) or bortezomib (VR-CAP) in newly diagnosed mantle cell lymphoma (MCL) patients (pts) ineligible for bone marrow transplantation (BMT). J Clin Oncol 32:5s, 2014 (suppl; abstr 8500).
Copyright © 2018 CancerConnect. All Rights Reserved.