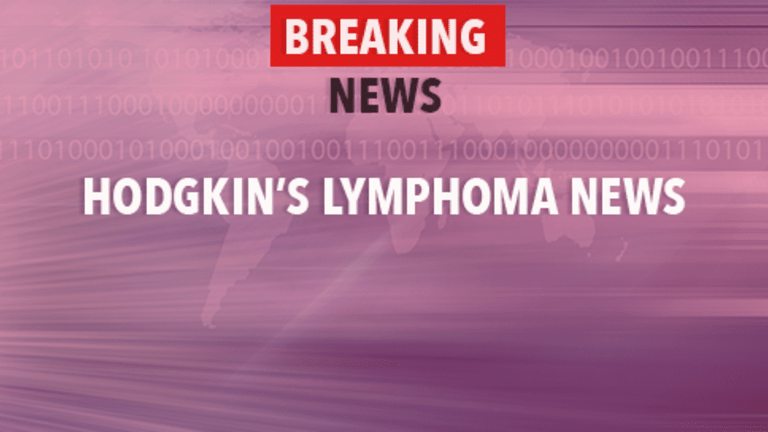 High-dose Chemotherapy, Autologous Transplant, and Radiation for Primary CNS Lymphoma
Treatment with High-dose Chemotherapy, Autologous Transplant, and Radiation Effective for Primary CNS Lymphoma
According to an early online publication in the Journal of Clinical Oncology, high-dose chemotherapy and whole-brain radiation may be an effective treatment for primary central nervous system lymphoma.
Non-Hodgkin's lymphoma refers to cancer that starts within the immune cells. There are several different forms of NHL; each is classified by the type of cell that is cancerous, the characteristics of the cancerous cells, and the aggressiveness of the cancer.
Primary central nervous system (CNS) lymphoma refers to NHL that originates within immune cells of the central nervous system; this includes the brain and spinal cord.
Primary central nervous system lymphoma is a relatively uncommon form of lymphoma, though it has increased in incidence during the past three decades. While there has been progress made in the general treatment of NHL, little progress has been made in the treatment of primary central nervous system NHL.
Various cancers are often treated with high doses of chemotherapy, which can kill more cancer cells than conventional doses. Unfortunately, the higher doses are also typically associated with more severe side effects, including low levels of immature blood cells.
The immature blood cells, or hematopoietic stem cells, mature into immune cells, red blood cells or platelets. Low levels of any of these cells can lead to life-threatening complications. In order to protect a patient from these complications, patients may have an autologous stem cell transplant. In this procedure a patient's hematopoietic stem cells are collected prior to therapy and re-infused once the high-dose treatment is completed. Blood cell levels may then be restored.
Researchers from Germany recently conducted a clinical study including 30 patients with primary CNS lymphoma who were under the age of 65 years. Treatment included high-dose therapy, an autologous stem cell transplant, and radiation to the entire brain (whole-brain radiation). Participants had not received prior therapy for their disease.
At five years, survival was nearly 70% for these patients.
For the 23 patients who were able to undergo the entire autologous stem cell transplant, survival at five years was 87%.
The authors were not certain how much whole-brain radiation may have improved outcomes.
The researchers concluded that high-dose chemotherapy with an autologous stem cell transplant and whole-brain radiation appears to be an effective treatment strategy for primary CNS lymphoma in patients under the age of 65, particularly those who are able to complete therapy.
Patients with primary CNS lymphoma may wish to speak with their physician regarding their individual risks and benefits of this treatment approach or participation in a clinical trial evaluating novel therapeutic approaches. Two sources of information regarding ongoing clinical trials include the National Cancer Institute (www.cancer.gov) and www.cancerconsultants.com.
Reference: Reference: Illerhaus G, Marks R, Ihorst G, et al. High-dose chemotherapy with autologous stem-cell transplantation and hyperfractionated radiotherapy as first-line treatment of primary CNS lymphoma. Journal of Clinical Oncology. 2006; published online ahead of print July 24, 2006.
Related News:Response to Glucocorticoids Predicts Survival with Primary CNS Lymphoma (1/12/2006)
Copyright © 2018 CancerConnect. All Rights Reserved.