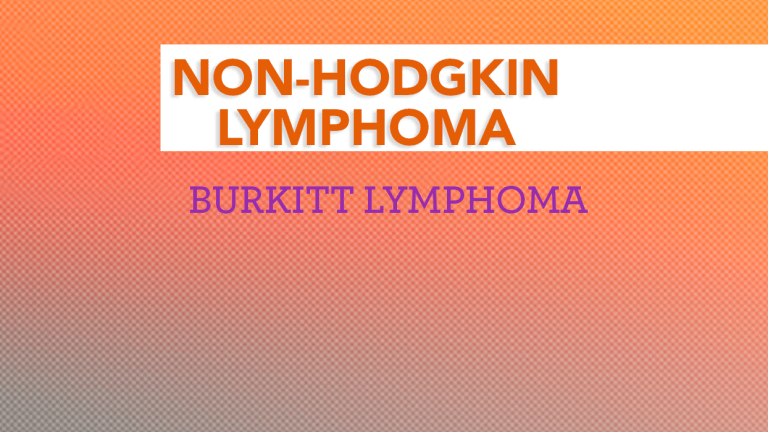 Treatment of Burkitt Lymphoma
CancerConnect - Treatment of Burkitt Lymphoma
by Dr. C.H. Weaver M.D. updated 9/2020
Burkitt lymphoma is a rare but aggressive B-cell lymphoma that is more common in children than adults. Burkitt lymphoma is curable with dose-intensive chemotherapy The dose-intensive chemotherapy that's been developed to cure Burkitt lymphoma in pediatric patients is much better tolerated by children than adults, who can have severe side effects, especially if they are older or have other serious health conditions, such as being infected with HIV.
There are three main variants of Burkitt lymphoma:
Endemic: this type is found in areas of the world with widespread malaria (such as Africa), and is usually linked with infection with the Epstein-Barr virus (EBV).
Sporadic: this type occurs in other parts of the world, including the United States. EBV infection is sometimes present, but is much less common than in endemic Burkitt lymphoma.
Immunodeficiency-related: this type is most often linked with human immunodeficiency virus (HIV) infection, but can also occur with other causes of immunodeficiency, such as organ transplantation.
All types of Burkitt lymphoma are characterized by changes in certain chromosomes that alter the function of a gene known as MYC. This contributes to the growth of Burkitt lymphoma cells.
Symptoms of Burkitt lymphoma may include weight loss, night sweats, and fever. Sporadic Burkitt lymphoma commonly involves the abdomen, and may cause abdominal pain, swelling, nausea and vomiting, or gastrointestinal bleeding.
Diagnosis
Removal and examination of a sample of tumor tissue is necessary to confirm the diagnosis of Burkitt lymphoma. Patients with suspected Burkitt lymphoma will also undergo a number of other tests and procedures, such as a physical examination, blood tests, imaging with tools such as computed tomography (CT), and evaluation of cerebrospinal fluid and bone marrow.
Treatment
Intensive combination chemotherapy is the mainstay of treatment for Burkitt lymphoma, and several different treatment regimens are available. Treatment often includes the drug Rituxan (rituximab), which targets B cells. The traditional chemotherapy regimens that are effective against Burkitt lymphoma can produce severe side effects, and it's important for patients to receive treatment at a center that has experience with this cancer and that can provide the necessary supportive care.
There are less toxic alternatives to standard treatment for adults with Burkitt lymphoma.
According to a study published in published the May 26, 2020, Journal of Clinical Oncology dose-adjusted EPOCH-R (dose-adjusted etoposide doxorubicin, cyclophosphamide, vincristine, prednisone, and rituximab) is less toxic than standard dose-intensive chemotherapy and was found to be highly effective for adults with Burkitt lymphoma across all age groups and independent of HIV status.
The DA-EPOCH-R regimen can be administered on an out-patient basis and is tailored to an individual patient's ability to tolerate chemotherapy. The regimen infuses chemotherapy over 96 hours for each cycle, and "dose-adjusted" means that later cycles can use higher doses of chemotherapy if it is well tolerated. This is compared to "dose-intensive" chemotherapy, which uses very high doses in all patients from the beginning.
Researchers conducted a large, multicenter clinical trial that enrolled 113 patients identified as having low- or high-risk Burkitt lymphoma. At a median follow-up of almost 5 years 87% treated with DA-EPOCH-R survived and 85% were alive without cancer recurrence at 4 years from initiation of treatment. Survival without cancer recurrence for low-risk patients was 100%, and for high-risk patients it was 82%. The treatment was effective across age groups, including patients in their 70s and 80s, and regardless of HIV status.
Five treatment-related deaths occurred in the study. The researchers found that patients in the study who had disease in the central nervous system, specifically in cerebrospinal fluid (CSF), had the highest risk of treatment-related death or treatment failure. Further studies are warranted to determine how best to treat patients with CSF involvement, the researchers said.
Because Burkitt lymphoma has a tendency to spread to the central nervous system (the brain and spinal cord), preventive treatment of the central nervous system is important. This preventive treatment may involve chemotherapy drugs that are delivered directly into the spinal canal. This is called intrathecal therapy.
References:
Molyneux EM, Rochford R, Griffin B et al. Burkitt's lymphoma. Lancet. 2012;379:1234-44